In this month's installment of The Full Menu, food writers discuss their favorite Houston restaurants that opened in 2022 and look ahead to what's coming in 2023.
In the audio above, we hear from Eric Sandler of CultureMap Houston, Felice Sloan of the Swanky Maven lifestyle blog, and David Leftwich of Houston Food Finder.
Some of Their Favorites:
David: Moon Rabbit (The Heights) – A modern Vietnamese bistro in The Heights with an excellent modern take on Vietnamese food. They have a tostada on a crispy rice pancake that's topped with pork belly. There's an excellent miso-marinated claypot dish that's usually topped with something like cooked Atlantic cod with an umami-rich caramelized fish sauce, roasted Brussels sprouts, and Thai chili peppers.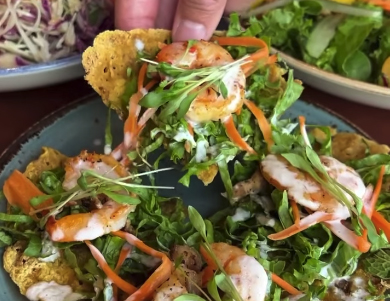 Felice: Gatlin's Fins and Feathers (Independence Heights) – They do a wonderful job of meshing seafood and smoke to give us come outstanding comfort food – especially their biscuits. They also have great BBQ shrimp and fried chicken.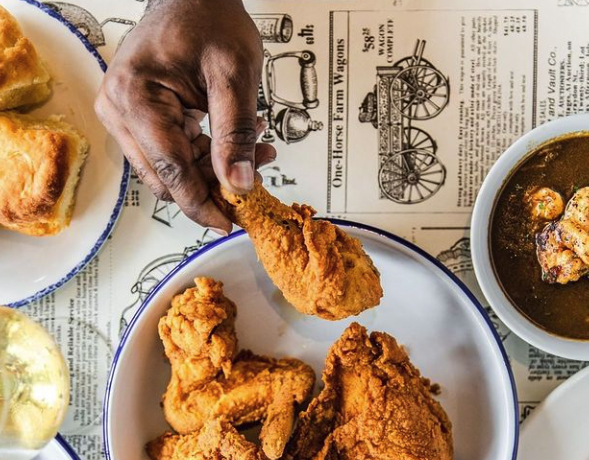 Eric: Hamsa (Rice Village) – Modern Israeli dining with a flexible menu. They have lots of great vegetable small plates to start off. A great wood-fired pita. The hummus is creamy and smooth. The falafel is crispy and herbaceous. It works for date night. It works for a big group. I've taken my mom there.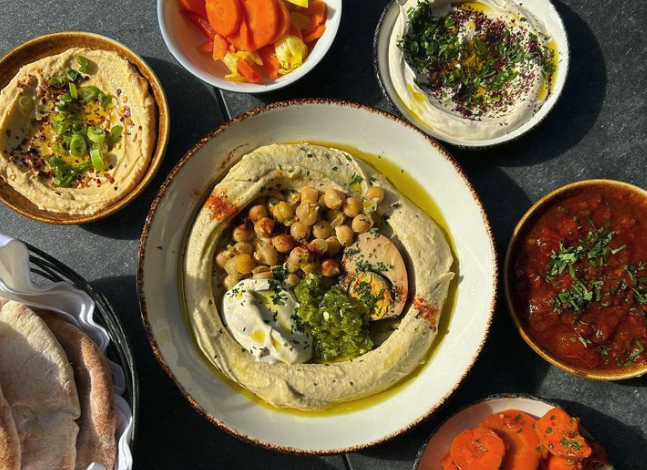 Establishments Mentioned in this Edition:
Moon Rabbit
Gatlin's Fins & Feathers
Hamsa
Burger Bodega
Tatemó
Navy Blue
Il Bracco
Marmo
Louie's Italian American
Establishments Coming Soon:
Stuffed Belly
Late August
Jun
b'tween Sandwich Co.
Money Cat
Telegram Tea Room
Luloo's Day & Night