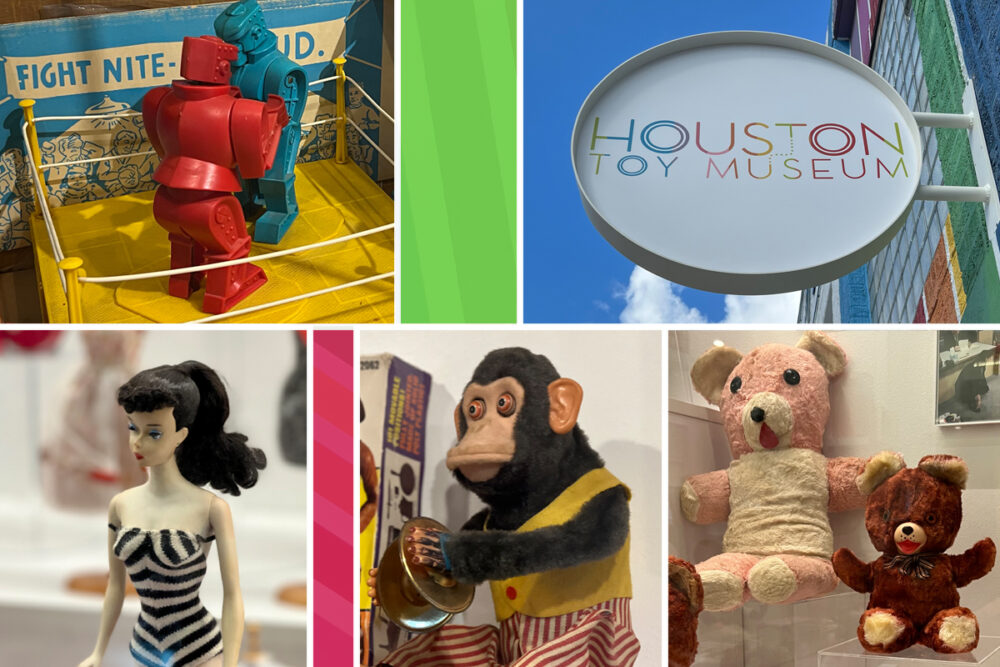 As kids, most of us had favorite toys we cherished and maybe lost track of years ago. But, whatever those toys were, remembering them is a point of connection between people, something we can all discuss no matter the generation or location.
That kind of connection – along with conjuring some simple childhood joy – is what the creators of the Houston Toy Museum were hoping to foster when they opened in October on 19th Street in The Heights.
We sent Houston Matters producer Michael Hagerty down to the museum to do some reminiscing himself and to talk with Matt Broussard, who owns the museum along with his wife Sara.
In the audio above, Broussard tells Michael he began collecting toys about 15 years ago, mainly to reacquire some of the favorites from his childhood, but the collection turned into something much bigger.
Photo Gallery: Inside the Houston Toy Museum