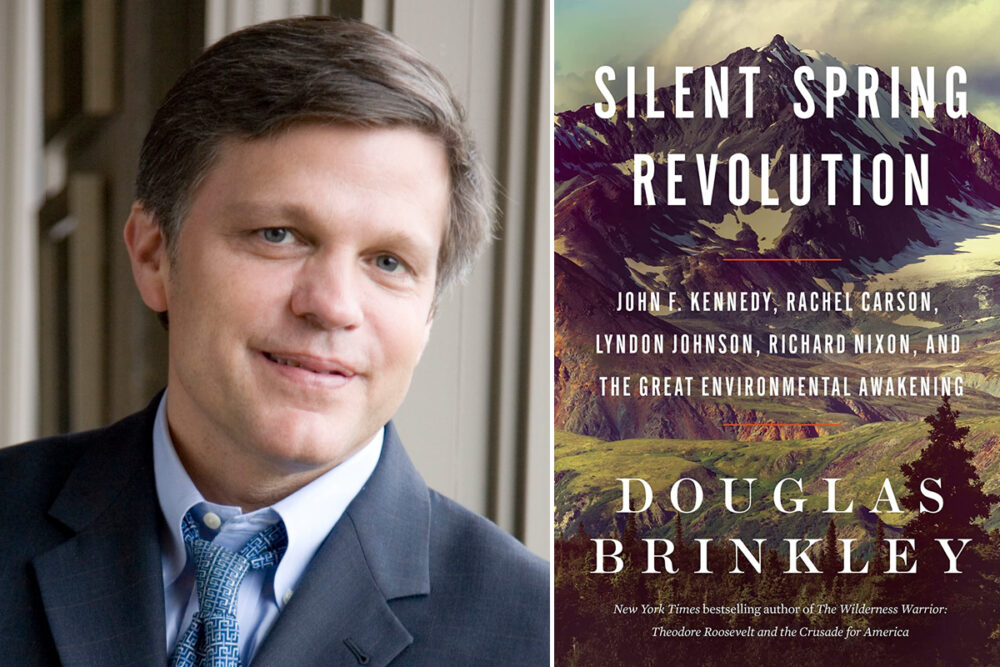 In the 1960s and early 70s, an inordinate amount of our nation's environmental laws, programs, and agencies were created. There was the Endangered Species Act, the Clean Air Act, the creation of the Environmental Protection Agency, and the celebration of the first Earth Day, just to name a few.
But what started all that?
In his latest book, Rice University historian and author Douglas Brinkley answers that question and pays tribute to many of the people who helped galvanize the environmentalist movement. The book is called Silent Spring Revolution: John F. Kennedy, Rachel Carson, Lyndon Johnson, Richard Nixon, and the Great Environmental Awakening.
In the audio above, Brinkley tells Houston Matters producer Michael Hagerty the title refers to a popular book from 1962 by marine biologist, writer, and conservationist Rachel Carson, called Silent Spring. It warned of the harmful effects of pesticides like DDT on the environment.
Brinkley says it had "a seismic effect on our country." And it deeply affected Pres. John F. Kennedy, who made Carson one of his policy advisors.
What Brinkley calls The Great Environmental Awakening that followed continued through the 60s and extended across the presidencies of Lyndon B. Johnson and Richard Nixon. It included the celebration of the first Earth Day in 1970, culminated in the passage of the Endangered Species Act of 1973, and turned what was once known as conservationism into what we today call environmentalism.
Brinkley will discuss the book at a Nov. 10 event with Houston's Progressive Forum.