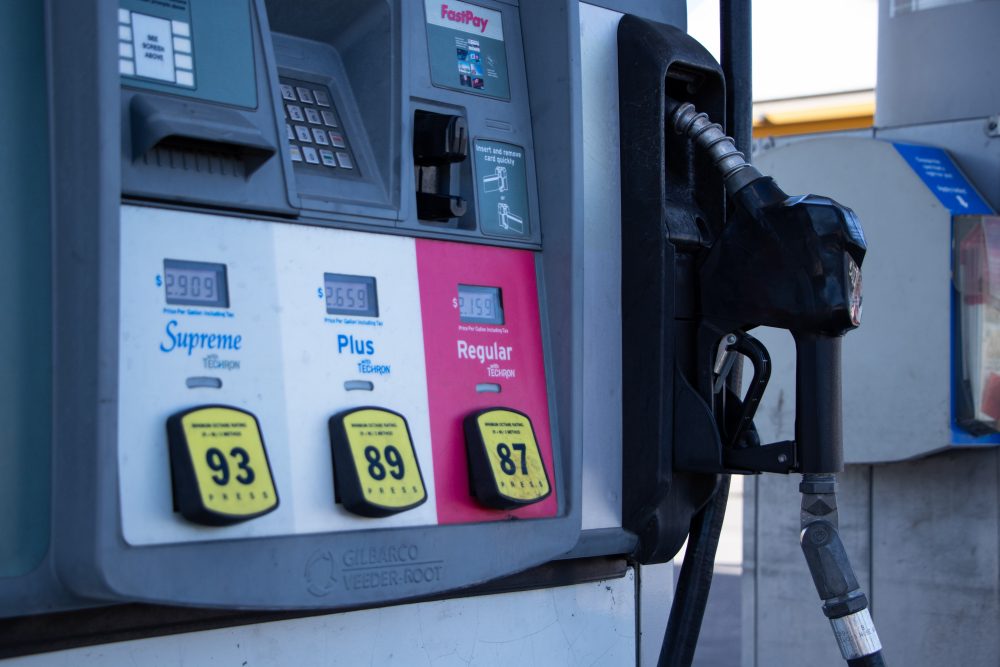 Gas and oil prices are back on the rise. Last week the Organization of the Petroleum Exporting Countries, or OPEC, announced it would be cutting production by 2 million barrels a day beginning in November.
The announcement sent oil prices up, and gas prices are following right behind.
According to AAA, the average price for a gallon of gas in Harris County on Monday was $3.21, and on Tuesday it was up an additional three cents.
Energy prices are also on the rise because of the demand for liquified natural gas in Europe after Russia cut supplies to the region.
University of Houston Energy Fellow Ed Hirs spoke to Joshua Zinn, who is filling in for Craig Cohen, on Houston Matters.
Oil prices are up primarily because winter is on the way, he said.
"The production cut is not really a production cut, per se, it's really a production cut of quotas," Hirs said. "And so, OPEC has not been producing up to the allowable, if you will, for most of the year."
Hirs said the cut could be between 800,000 to 1.2 million barrel-a-day production if the members of OPEC abide by it. But Hirs said he doesn't expect the cut to be "meaningful" and to ripple across the oil market.
"Now what we have seen is that Russian oil production is down, absolutely, since the start of the war," he said. "With the exit of the western technology companies, they had lost 500,000 barrels a day in production by March. That's continued, so they may be off as much as 10% at this point, that would be 1 million barrels a day going into the world market."
Hirs said the U.S. producers do not produce enough oil to make the country energy-independent or oil-independent.
"No matter what was said three, four years ago, we have not been energy independent," Hirs said. "We import about six to seven million barrels a day of heavy oil that we need to match up to our refineries."
Hirs said the reason gasoline prices are up is because some refineries have gone offline.
"We have sold a lot of inventory to Europe, mainly because they don't have Russian supply anymore," he said.
In California, Hirs said there are five refineries that have been offline in the last several weeks.
"They have gas prices well over $6 a gallon, some over $7 a gallon," he said. "And Californians are having to bring back gasoline from North Dakota, Colorado and Texas. And that's going by rail, it's expensive to get there."
Hirs said much of the rise in prices is not much of a surprise, but the greatest challenge has been the refinery outages.
"Keep in mind that we're at war, and gasoline and diesel supplies across Europe have been rerouted," he said. "The U.S. has shipped an awful lot of our inventories to Europe to staunchly support our allies, and this has led to the higher prices."
Hirs suggested that "anyone shopping for an automobile or a vehicle today should be looking towards a more economical one in terms of mileage."
"Unless we see increased reinvestment in the oil patch and in new development, we're going to see higher oil prices for the foreseeable future."