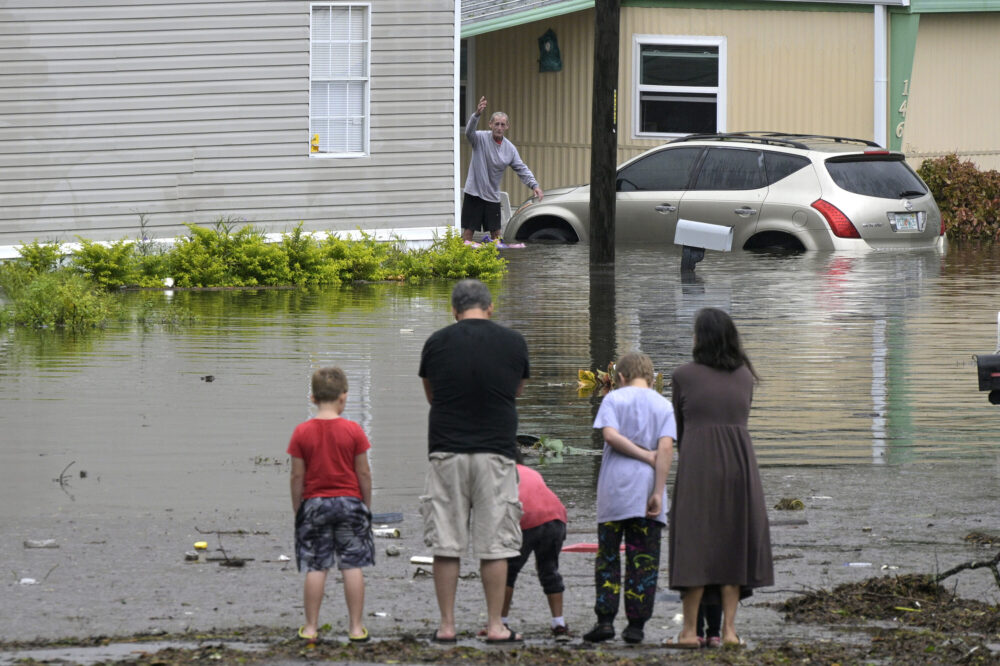 Houstonians are headed to Florida seeking to help after Hurricane Ian tore through parts of the state Wednesday.
While Hurricane Ian has moved through, many Floridians have no power or water and some are still trapped in their homes. Disaster Relief Director from the Texas Gulf Coast Region of the Red Cross, John Millar, spoke on Houston Matters with Craig Cohen about what is being done.
"This is a nationwide response," said Millar. "You're either in Florida or getting ready to deploy to Florida."
Volunteers are coming from across the United States, with a large group of them coming from Texas. In total, Millar estimates there will be close to 3,000 volunteers from the Red Cross helping with disaster relief. As of now, 500 are already in Florida.
Other volunteer disaster response nonprofits are also coming to the aid of Floridians, including the Houston-area volunteer disaster response nonprofit, Crowdsource Rescue. Their main focus is to rescue people and pets who are trapped in their homes.
Millar said that while Ian is not exactly like Harvey, it is still a large-scale disaster. The hurricane had a lot of high winds and rain, as well as a tremendous storm surge.
"It's going to be a long time in recovering from this hurricane," Millar said of Ian.
Once first responders give clearance, the Red Cross is allowed to open up shelters and provide supplies or materials. Millar said they work with government partners to determine what locations are available and where it is needed.
Millar said the Red Cross benefits most from time and financial donations. While some volunteers will be deployed to Florida for two weeks, others can provide support from in Houston.