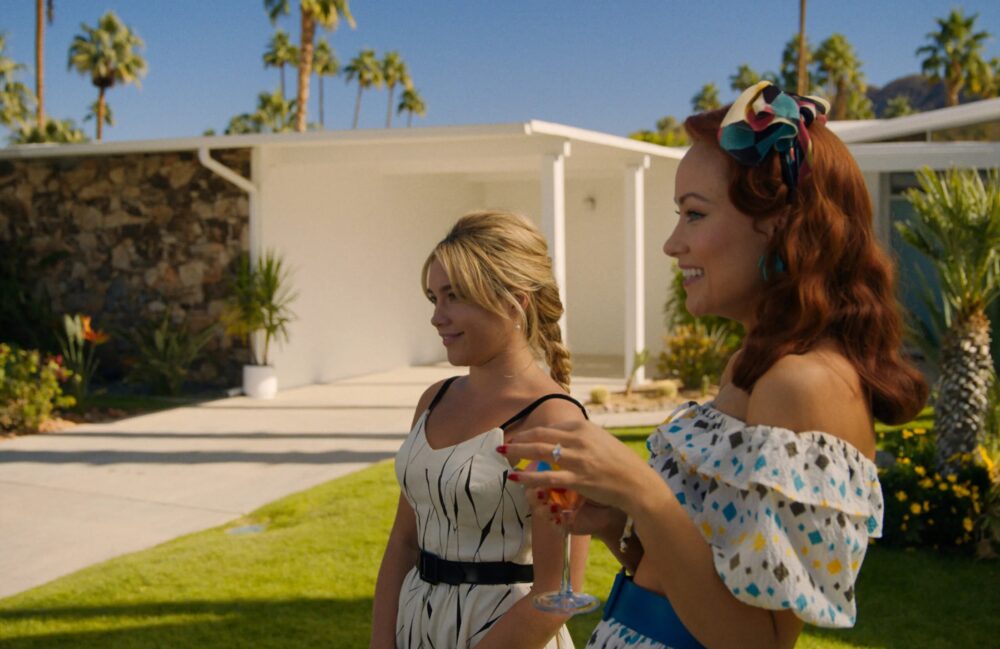 The sunny aesthetics of 1950s America come alive in Don't Worry Darling, Olivia Wilde's latest film as a director.
Alice (Florence Pugh) is seemingly living the good life with her husband Jack (Harry Styles) as she tends to the domestic responsibilities while he spends the day working. But some unusual occurrences hint that something's not quite right with this world.
Of course, the mysteries of the film's plot seem to pale in comparison to the speculation about what happened off-screen during production and even amid its press tour, including Styles allegedly spitting on co-star Chris Pine.
Why do so many people seem to care about what goes on in celebrities' personal lives? And how much of this speculation fueled the film's successful opening weekend despite poor reviews?
In this month's edition of The Bigger Picture, where Houston Matters examines cultural or social topics in film, we explore the draw of celebrity culture and whether films can be overshadowed by off-screen drama.
In the audio above, producer Joshua Zinn talks with Cary Darling, arts editor and film critic at the Houston Chronicle, and Louie Dean Valencia, an associate professor of digital history at Texas State University, who includes Styles specifically in one of his courses.