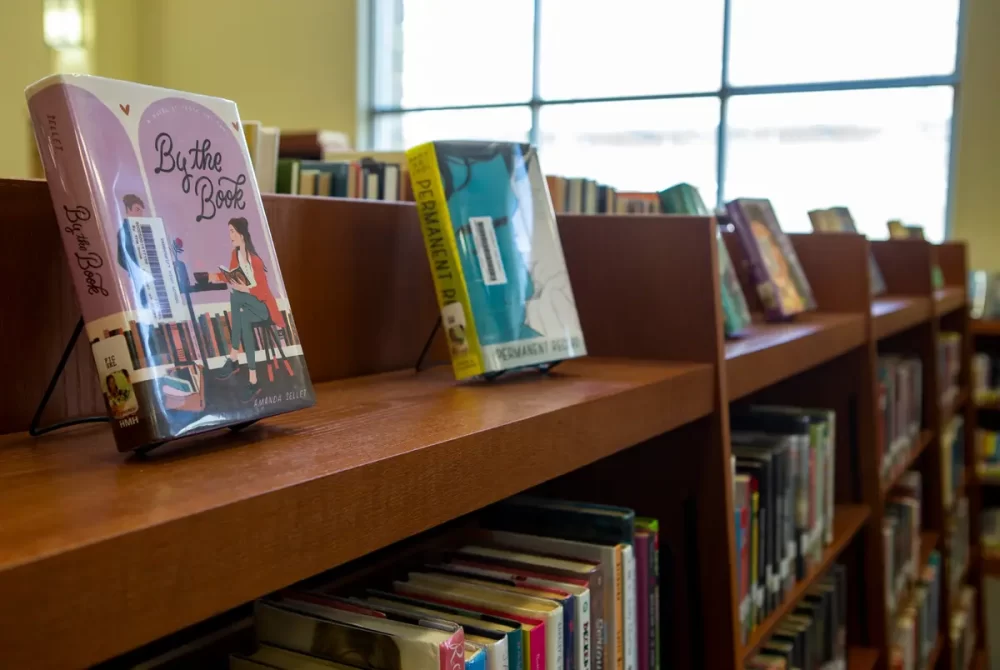 The battle of books in Texas school libraries continued this week in Katy ISD as school board members adopted a new policy to respond to complaints about items in school libraries.
The new policy prohibits "obscene and harmful" materials. It also requires parents to give consent to letting students check out books from classroom libraries, and parents will be notified when their student checks out a book from the school library.
Previously reviews determined whether books were age-appropriate.
Houston Public Media's Education and Families reporter Dominic Anthony Walsh spoke on Houston Matters with Craig Cohen about the new changes.
"This is a pretty sweeping change," he said. "The former policy is about two decades old and hadn't really been changed; this one is a complete overhaul."
The review process to complaints will also be held by a series of rotating, anonymous, majority parent panels. These requirements also go for high school students.
Walsh said the main disagreement was about whether two students, age 18, on the panel should be included.
"This idea that having two student seniors, with parental consent, on these anonymous book review committees would dilute parents' voices," he said. "And would also expose those 18 year old students – again, with parental consent – to material that could be obscene or harmful to them."
Walsh said that three board members felt students should have a part in reviewing books, and four did not. The final policy passed 6-1, and did not approve adding students to the committee.
"This is a localized continuation of a statewide campaign that started around this time last year," he said. "That's when Matt Krause, a state representative from Fort Worth, announced the beginnings of an investigation into school libraries. He sent a letter with a long list of books to districts, about 850 titles on it."
Krause wanted to know what books the districts had that covered topics like human sexuality, graphic sexuality, and books that convey a student is inherently racist, sexist or oppressive whether consciously or unconsciously. Gov. Greg Abbott also called for investigations into students being exposed to pornography from certain books.
"That's sending the message that giving children access to certain books could be a crime," Walsh said. "The context for this Katy ISD change really comes as the state has passed this anti-CRT law, and has weaponized and re-applied the state's existing penal code to library material."
"Harmful and obscene" comes down to community standards, Walsh said. But he added that obscene has a definition as the material as a whole must lack "serious artist, literary and political and scientific value."
"There's some vagueness and subjectivity to community standards," Walsh said.
Walsh also added that majority of the complaints center books written by LGBTQIA+ or authors of color, who write about LGBTQIA+ and people of color.
"Obscene and harmful does hinge on community standards, but it seems the application of it seems to be skewed towards certain types of authors and certain types of characters."