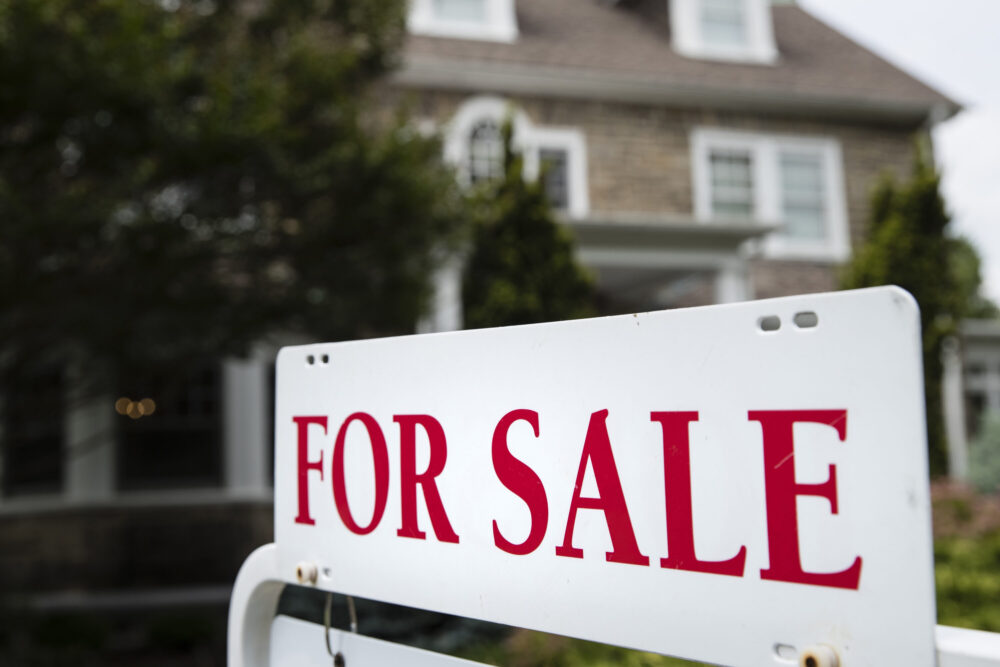 Houston's housing market is showing signs of cooling off after an upswing earlier this year. Inventory has increased, and according to the Houston Association of Realtors, the price of single family homes fell almost 17% in August compared to the same time last year.
Jennifer Wauhob with HAR told Craig Cohen with Houston Matters on Thursday that even though home sales have been on the decline, home prices are not.
"We usually, nationwide, average about 5.3 million sales, and we had an additional 1 million home sales over the last two years," Wauhob said. "So sales are falling, but really what we're doing is coming back down more towards that 5.3 million mark, so I'm calling this a return to normal."
The average price of homes are, however, at an all-time high at $411,000, she said.
"It has just continued to grow over the last two years," Wauhob said. But she added that she often points out that the number is just that: the average.
"That means about 50% of the homes in Houston are selling for more than that, but 50% of the homes are selling below that," she said. "So if you're in that first-time home buyer market or need something more affordable, half of the inventory out there might be a good fit for you."
Wauhob said the median, however, is $341,000.
"That's right in the middle. So half of the homes that we have on the market right now are below that $341,000 price range," she said.
Wauhob said price increases are up 20% compared to pre-pandemic prices.
"While I say that things are returning to normal … the one thing that is not changing is prices," she said. "This is the new normal for home prices; we don't anticipate them to go down anytime soon."
Homes between $250,000 and $300,000 are still rapidly selling, she said.
Interest rates have also risen, which Wauhob said is adding to the slowdown of sales.
"Right now we're at five and a half percent and we're going to be staying there for a while," she said. "That feels high compared to the twos and threes that we've had over the last couple of years. But those were exceptionally low rates. Historically, six percent is about an average interest rate. So we're not really higher than average, and according to what we're seeing it from the fed, it doesn't look like that's going to go back down."
The low interest rates added to the increase in home sales the past two years, she added. Interest rates should not scare people off though. Wauhob suggested if the current interest rate gives potential buyers pause to reconsider their budget instead.
Builders and developers could also begin to target what average Americans can actually afford in a home, and begin to cater to that demographic. And while home buying is down, renting is increasing.
"People have to live somewhere, and if they're not buying that means they're leasing," Wauhob said. "We have seen an increase in the number of rentals, an increase in rental prices."
Single family home rentals have increase by over 19%, while townhomes and condos remained the same.
"I think people like the idea of living in a neighborhood, having a yard, having a home," she said. "And if they can't afford to buy right now, they are choosing to lease versus getting an apartment."