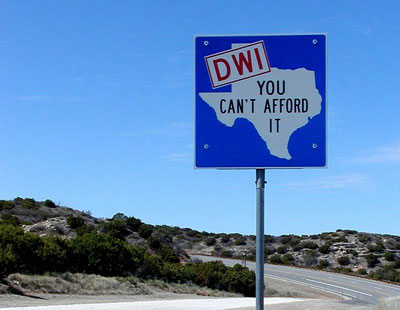 On Friday, a second Galveston Independent School District student died after a crash near Ball High School on September 2.
The 14-year-old, Sam Mixon, died after sustaining injuries from the crash. Another student, Mason Nelson, died at the scene. They were two of five people who were in a Jeep that was t-boned by 28-year-old Keith Brazier. Brazier had been released hours earlier after serving a portion of his sentencing for his third driving while intoxicated conviction. Police said alcohol was a factor in the September 2 crash.
Craig Cohen with Houston Matters spoke to Casie Harris with Mothers Against Drunk Driving, or M.A.D.D., about what more could be done.
This interview has been shortened and edited for length and clarity.
This is not the only case of traffic fatalities in which alcohol is a factor, and it's also not the only instance we see of what appears was repeat drunk driving behavior. Is it fair to say we are not doing enough to cut down on drunk driving in Texas?
CH: Texas is one of the harsher states for DWI laws. It goes back to personal responsibility. So many people normalize drinking and driving. You go out with your friends, you have a few drinks … and it's not normal. People don't look at the big picture. They look at the fact that 'I don't want to get a DWI', but a DWI is the smallest part of what could happen.
Texas nearly always is at the top of state rankings when it comes to DWI incidents, injuries, fatalities, arrests, but not penalties.
CH: Right, and right here in Harris County it's number one in the country for intoxicated-related roadway deaths.
Does that suggest that those penalties should be harsher than they are?
CH: I'm definitely not going to disagree with that. In Texas when you get a DWI there's a lot of ways that they're able to enhance it to make it more strict. You have to have your third DWI before it's a felony. The third is considered a felony. But if you have a child under 15 in your car, that will be enhanced to a state jail felony. Depending on how much alcohol is in your system can be enhanced. So I think something needs to be done.
What are some of the other things someone could ultimately be convicted of?
CH: If you're in a crash , and notice I use the word crash because it's not an accident. It's a choice that you make to get in that car and operate a vehicle. If someone is injured it's intoxication assault and it's 2-10 years in prison. If someone is killed it's intoxication manslaughter and it's 2-20 years in prison. If you're in one crash and there are two people that died, and one person is injured, they can they can stack those sentences. So you're looking at 50 years in prison. They can charge you with felony murder if you're in the process of committing a felony when you kill someone. Just like the case in Galveston. He was allegedly intoxicated. They were able to enhance the charge to murder because he had already received multiple DWIs..
What can we do as a state to work our way down those rankings?
CH: We had been on a large decline from intoxicated-related fatalities until 2020, so it's really disheartening to see those numbers go up. But one of the things we're pushing for at MADD, and it was signed in the infrastructure bill, is to put technology in cars to prevent people, if it detects alcohol in your system, your car won't start. It was signed, but we do have a couple of states fighting it, and sadly Texas is one of those states. We have a lawmaker that's trying to have it removed and that's really sad. We're number one in the nation for people getting killed on Texas roadways and our lawmakers are fighting to get this technology taken out of cars.
Is there a culture, an attitude that needs to be overcome here in Texas?
CH: Oh, absolutely. You tailgate at a baseball field and everybody's drinking. If you don't drink you have to explain it. If you don't do drugs, that's okay, that's normal. But if someone doesn't drink people are like 'Well, why don't you drink? Did something happen?' We need to get away from that mentality that if you don't drink, something's wrong, or that you have to have a drink to have a good time.