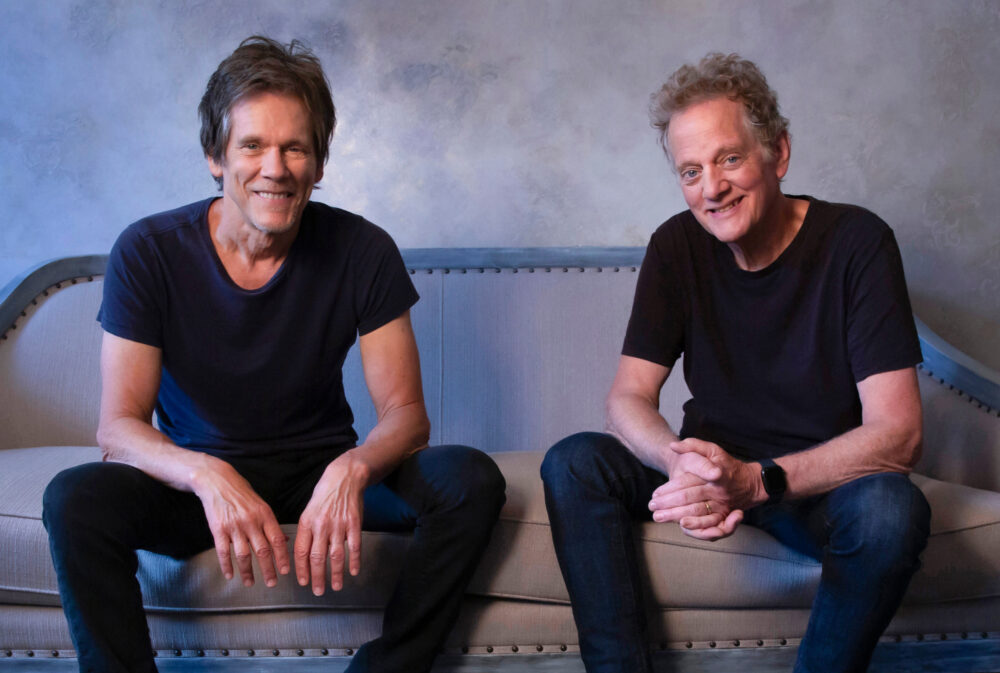 Kevin Bacon has more than a hundred acting credits to his name, including big screen hits like Footloose, A Few Good Men, JFK, and one we're fond of here in Space City: Apollo 13.
But acting is not what brings Kevin Bacon to town this weekend. He's also an accomplished musician and has been recording and touring with his brother composer, Michael Bacon, for more than 25 years as The Bacon Brothers.
They have a show Saturday night at Dosey Doe's Big Barn in The Woodlands.
The pair's latest EP is called Erato, a nod to the Greek muse of poetry and the arts. They've released several albums and have performed at Carnegie Hall and the Grand Ole Opry.
In the audio above, they tell Houston Matters producer Michael Hagerty about their song writing process, how they avoid the conflicts we often hear about when siblings or spouses work together creatively, and about how performing together exercises a different creative muscle for each of them compared to their day jobs.