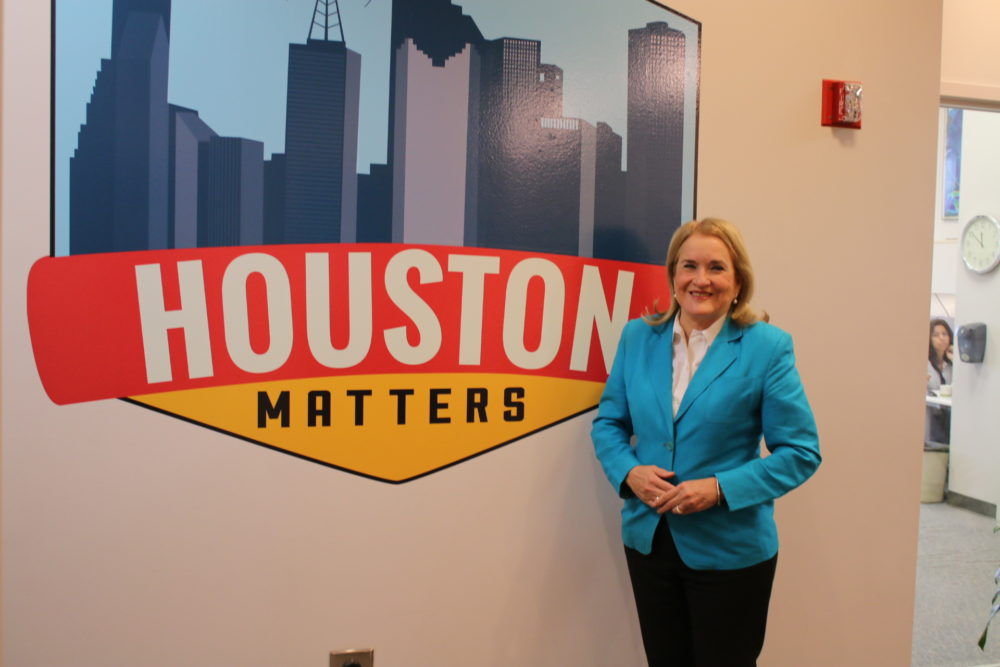 Sylvia Garcia knows personally what it's like to work outside in the heat.
The Democratic congresswoman from Houston remembers working outdoors when she was young, picking cotton with no rest breaks in the sweltering, humid South Texas heat.
"I remember one time I was getting overheated and my nose started to bleed, because I was just so overheated," she told host Craig Cohen during a Tuesday morning call on Houston Matters. "And all they did was send me to the wagon (to) rest up a little bit and cool off, and as soon as I was free of the nosebleed, they just put me back in the fields."
About 60 years later, many still work in those conditions — and the lawmaker says it's "shameful" things haven't changed much since.
Now she's hoping to change that, sponsoring a new bill that would require those who work outdoors to receive at least 15-minute paid breaks for every four hours.
MORE | Sweltering Texas heat is a danger to outdoor workers
The Occupational Safety and Health Administration does have guidelines that suggest rest breaks for those who work outside, though there is currently no rules in place to enforce such guidelines.
"Guidelines are not the law, so this would make it the law that this would happen," she said. "And this is something we need to do nationwide, because there are workers everywhere building houses, building projects … We know there's going to be more activity, so we want them to be safe."
Garcia said that the motivation behind this bill was the fact that so many workers have died of heat exhaustion, or heat-related illnesses.
In fact, a 2020 investigation from the Texas Newsroom and Columbia Journalism Investigations found that heat deaths doubled over the last 10 years — at least 53 people have died working in the Texas heat since 2010.
The bill has been introduced in Congress, but has not been voted on yet.
Garcia said it "baffles" her that providing breaks is not a practice for many.
"We've had record high heat in Texas," she said. "It's always hot but now things are even hotter. To go to work all day in the heat and not get one rest break that is paid … this would require one (break) every four hours for fifteen minutes."