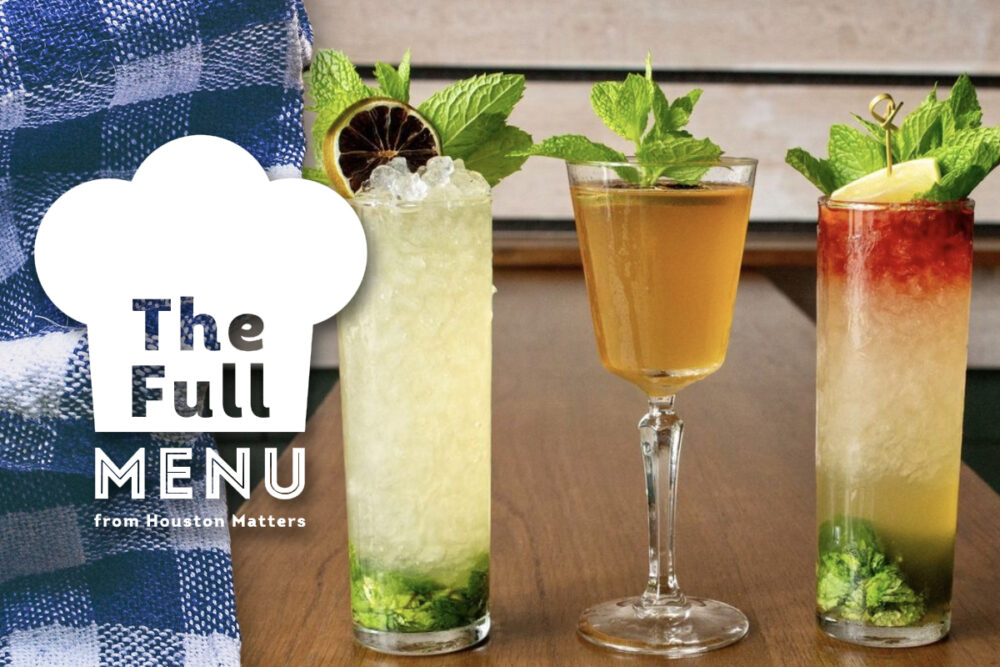 Each month, we bring together Houston-area food writers to talk about their favorite restaurants for all kinds of cuisine, for different parts of town — or even for different meals of the day.
But, along the way, we've given short shrift to a key component of any meal – the drinks! Let's remedy that now.
In the audio above, local food writers discuss their favorite places for cocktails and other assorted beverages in this month's installment of The Full Menu. We hear from Eric Sandler of CultureMap Houston, Felice Sloan of the Swanky Maven lifestyle blog, and David Leftwich of Houston Food Finder.
Establishments Mentioned in this Edition:
Candente
Ninfa's
Hugo's
Picos
Xochi
Caracol
Urbe
Cantina Barba
Eight Row Flint
Johnny's Gold Brick
Winnie's
Julep
Poison Girl
Wild
Better Luck Tomorrow
Monkey's Tail
Kickin' Kombucha
Boomtown Coffee
Earthcraft Juicery
Amenecer Co.
Papalo Mercado
85°C Bakery Café
Lee's Sandwiches
Kale Me Crazy
Juice Girl