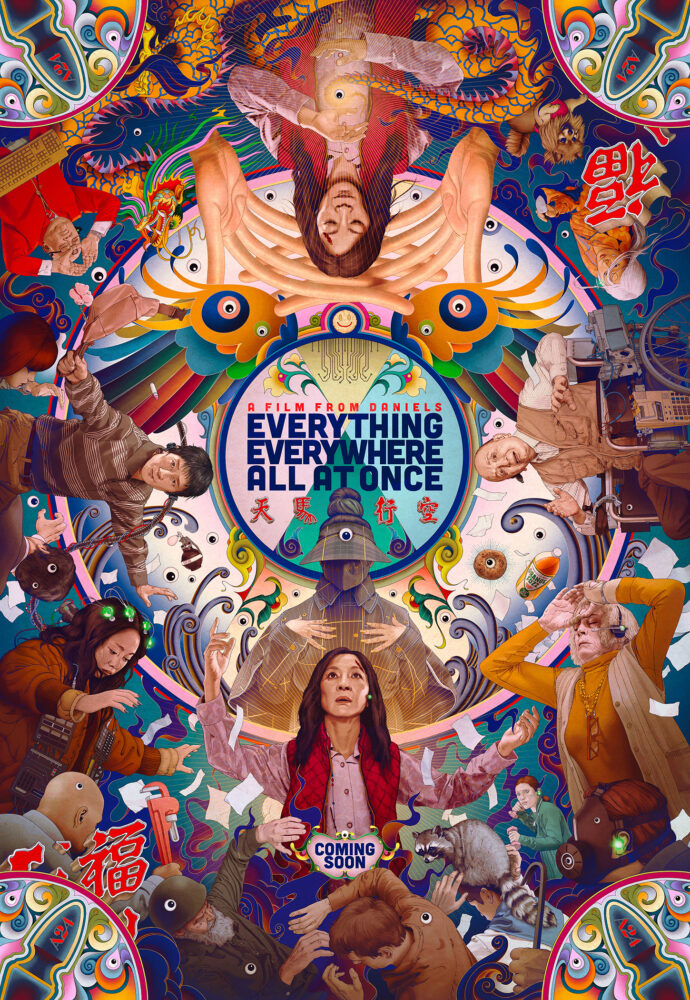 If you want to know what Everything Everywhere All at Once is about… it's all there in the title!
For all the lofty things promised by its title, the movie is really a family drama. That family is portrayed by a number of notable Asian figures in cinema: Michelle Yeoh, James Hong, and Ke Huy Quan returning after stepping away from acting, along with relative newcomer Stephanie Hsu.
Quan's return is particularly notable, given that he originally took his hiatus because of a lack of opportunities for Asian actors in Hollywood during the late 1980s. He had come out strong with roles in Indiana Jones and the Temple of Doom and The Goonies, but lamented being unable to find roles that weren't stereotypes as he got older.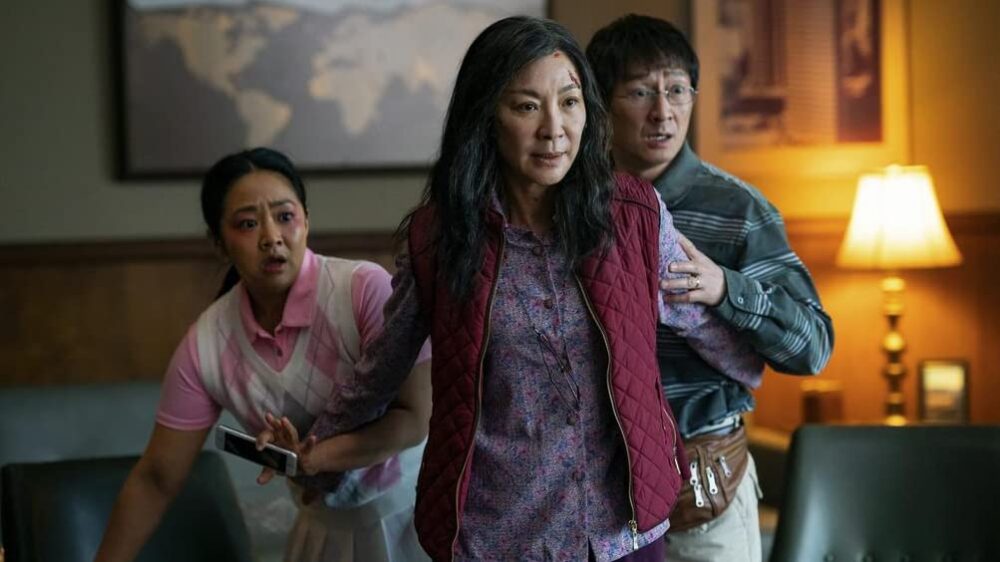 The evolution of Asian stories and characters in American films is the subject of this month's The Bigger Picture, and in the audio above, Houston Matters producer Joshua Zinn with Houston film writer Nguyen Le about it through the lens of the wacky earnestness of this new film.