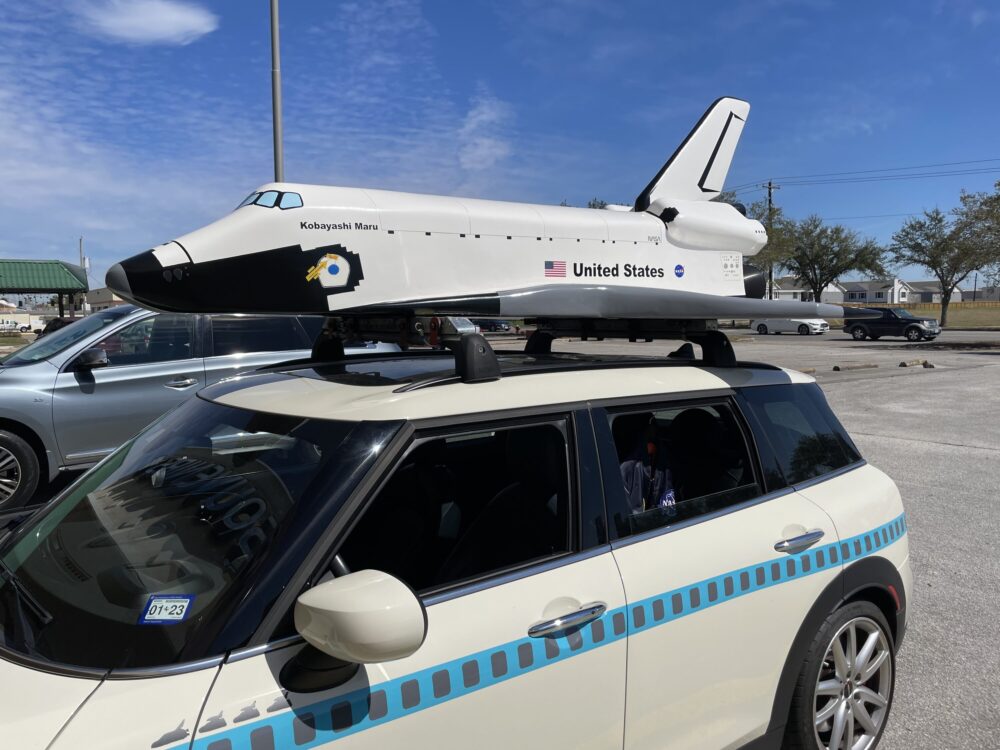 The Houston Art Car Parade is this weekend, where dozens of creatively modified vehicles take to the streets. But one art car you might see driving around the Clear Lake area on an ordinary day has an especially fitting Houston theme.
Like many people who grew up in Greater Houston, it's owner and creator, Bill Viereck, remembers taking numerous field trips to NASA's Johnson Space Center as a kid.
"I've always been a space geek," he said.
So, maybe it's not surprising what vehicle he drives every day: a MINI Clubman with a nine-foot replica of the space shuttle mounted on the roof.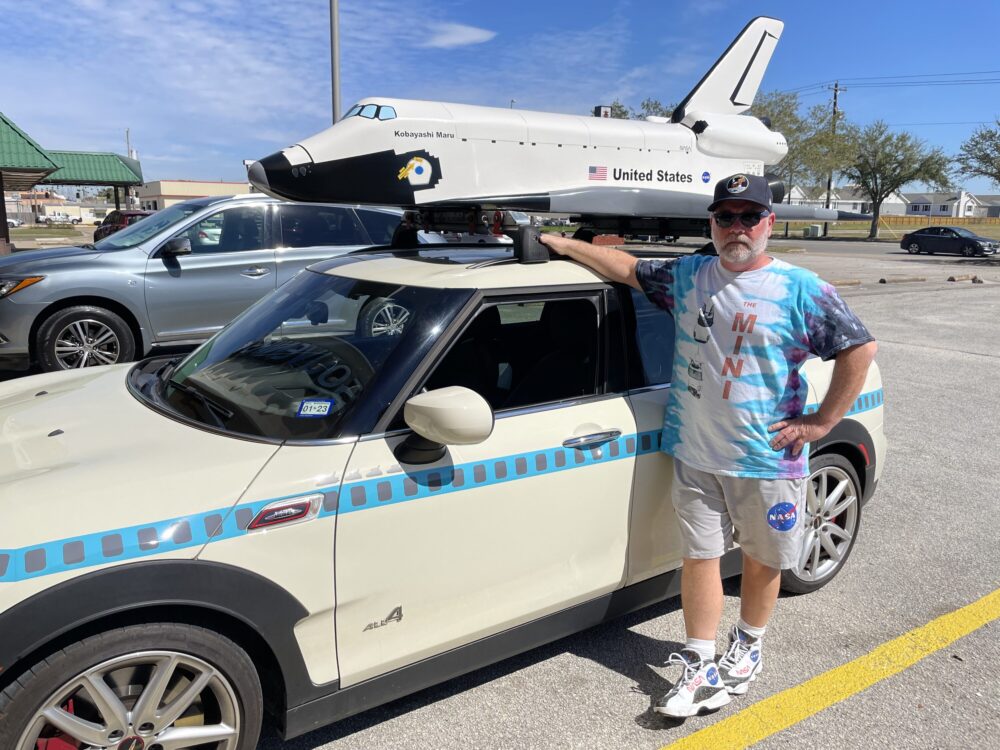 The shuttle is something he made and engineered himself. It's built on a plywood base with steel structure inside and sculpted foam. It weighs 90 pounds. And, since it's built to about 1/12th scale, it actually generates some lift as Viereck drives.
"I've calculated that if I go 58.3 miles per hour, that's the same as Mach 1," he said.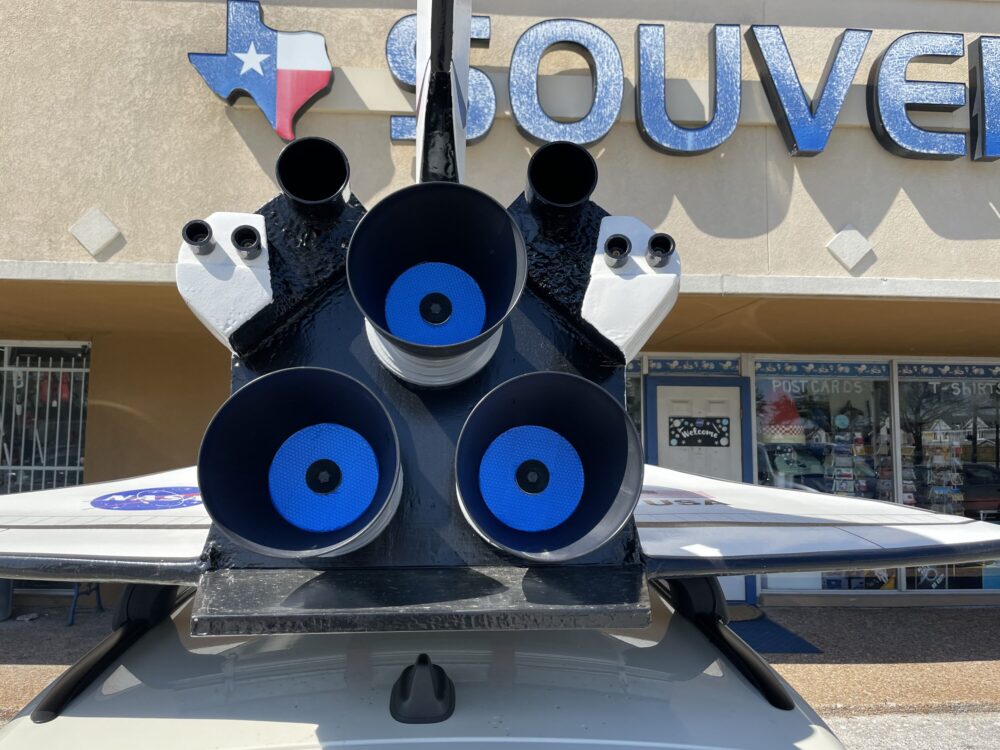 He's driven the shuttle car in the Art Car Parade and other events. And it's his second space-themed art car. His first was a minivan he outfitted to look like the space shuttle.
"I did that pretty much because the profile of a Dodge Caravan looked like a space shuttle," Viereck said.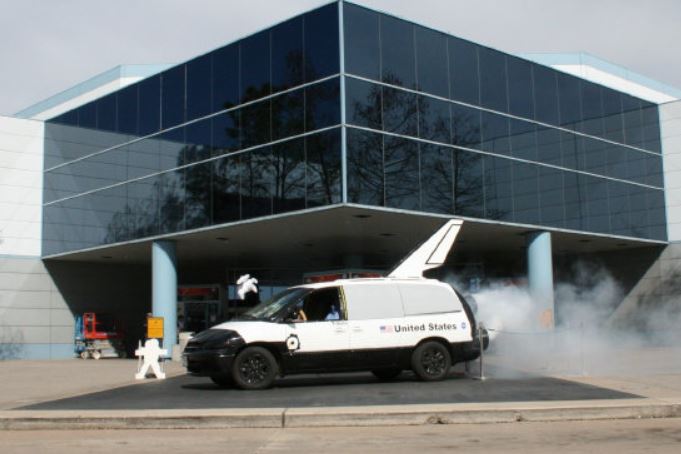 His current space shuttle vehicle is quite the conversation piece. People often take Viereck's picture while he's driving, and the car has introduced him to a lot of people from all walks of life.
"I meet a lot of people in parking lots," he said. "I have a lot of people put their business card on my car when I'm not there. But I've met astronauts, engineeers, people whose parents worked on the shuttle program who are just really, really happy to have a shuttle flying around the Clear Lake City area."