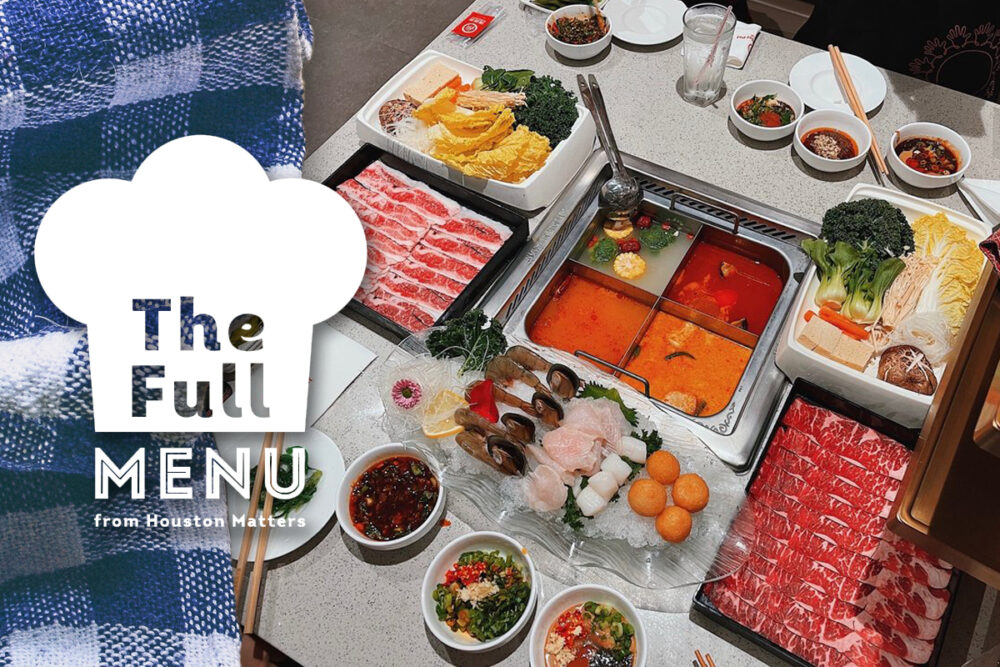 You can find Asian cuisine all over Greater Houston, but there are a couple of areas where a large number of Asian restaurants are concentrated in a small space: Houston's Chinatown and Katy Asian Town.
In this month's installment of The Full Menu, local food writers discuss their favorite places to eat in those neighborhoods.
In the audio above, we hear from Eric Sandler of CultureMap Houston, Felice Sloan of the Swanky Maven lifestyle blog, David Leftwich of Houston Food Finder, and Brittany Britto Garley of Eater Houston.
Establishments Mentioned in this Edition:
Chung Wang BBQ
Bellaire Food Street
Crawfish and Noodles
Crawfish & Beignets
Cajun Kitchen
Phat Eatery Yelo
Haidilao Hot Pot
Shabu House
One Dim Sum (in Midtown)
Ocean Palace
Kung Fu Tea
Dim Sum Box
Yummy Seafood & Oyster Bar
Hi Kang Seafood Restaurant
Arco Seafood
Kim Son
Handam BBQ Tan Tan Wok
One Dragon Restaurant
Dim Sum King