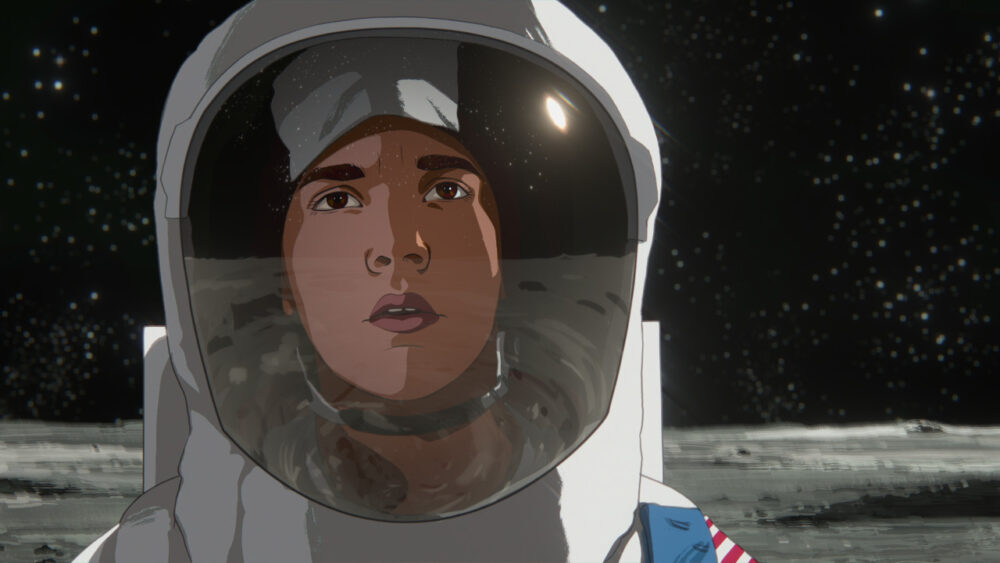 For a lot of kids growing up in the late 1960s, dreaming of outer space and space travel was a natural part of childhood as the real-life space race unfolded in the background.
But, if you grew up in the shadow of NASA's Johnson Space Center here in Houston, that allure had to be even more powerful. And that was true for director Richard Linklater.
"It felt completely logical to me as a first grader to think maybe you could be scooped off the kickball field and they had a place for you or something — they needed you for a secret mission," Linklater tells Houston Matters host Craig Cohen.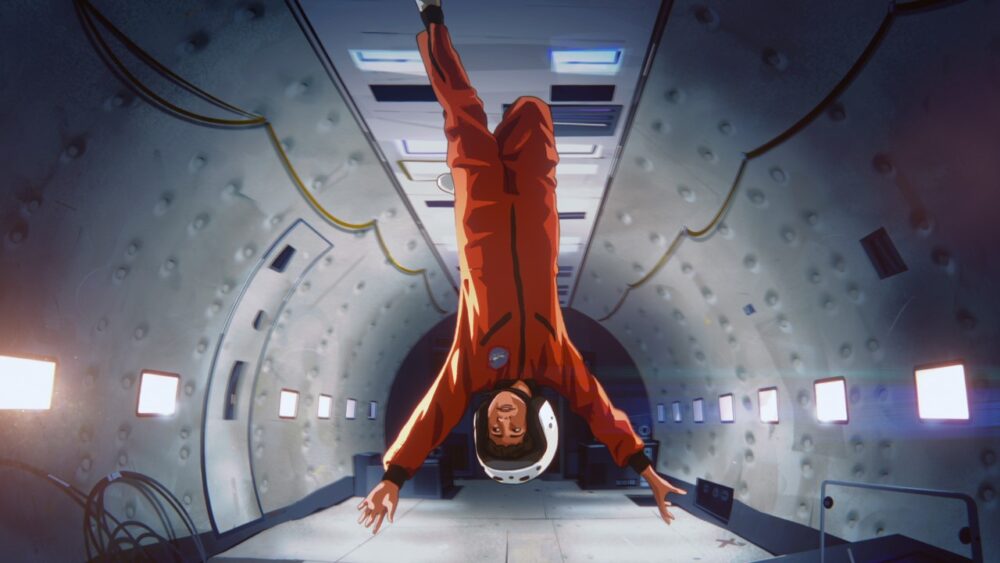 The director of films like Boyhood, Slacker, and Dazed and Confused was eight years old at the time of the first moon landing and grew up around Houston — including time spent living in the shadow of Mission Control.
"It was fun to fantasize because the reality around you was so fantastical," he said. "It was like science fiction. So, it was a fun time to be dreaming as a kid I think."
So, Linklater drew on those memories and fantasies to create his new animated film, Apollo 10 1/2: A Space Age Childhood, which is available to stream on Netflix beginning April 1.
The story is narrated by man (voiced by Jack Black) reflecting on his childhood in Houston in 1969. He intertwines nostalgia with a fantastical story of being sent on a mission to the moon.
"It's embarrassingly autobiographical," Linklater said. "It's pretty dead on. Maybe not the specifics, autobiographical — like my dad didn't work at NASA, but a lot of my friends' parents did."
For example, just like the man character, Linklater's older sister worked at Baskin-Robbins. And, his memory of watching the moon landing on television is forever clouded by the fact he'd spent the day at Astroworld, Houston's beloved and pined-for former theme park.
"I was really tired. By the time they were walking [on the moon] it felt like midnight…" he said. "I was a little kid. I was exhausted. I was falling asleep."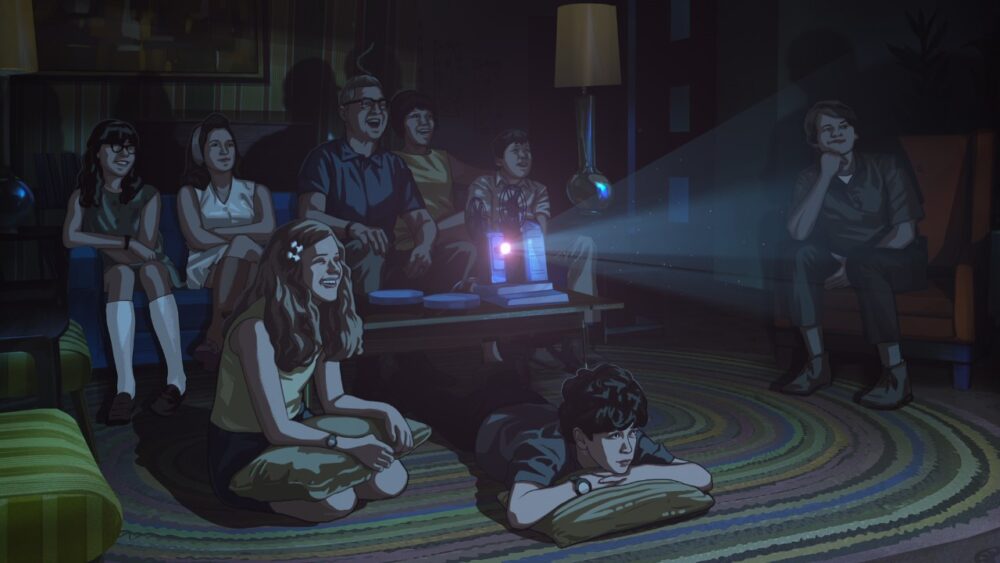 In addition to the space race, anyone who grew up in the area during that time will surely recognize a lot of Houston in the film — even if it's an animated one.
"Astroworld is back. What can I say?" Linklater said. "Jim Wynn is hitting home runs in the Astrodome. What can I say? It definitely reanimates a time and place. It's all there — the freeways, the fun of that era, a lot of signposts of late 60s Houston and just what it felt like to be around then. I think people who've seen it who grew up in Houston at that time or remember that time they've been kind of wowed by it."
"This is like a love letter to Houston in a way," he added. "Houston's kind of underrepresented, I think, cinematically."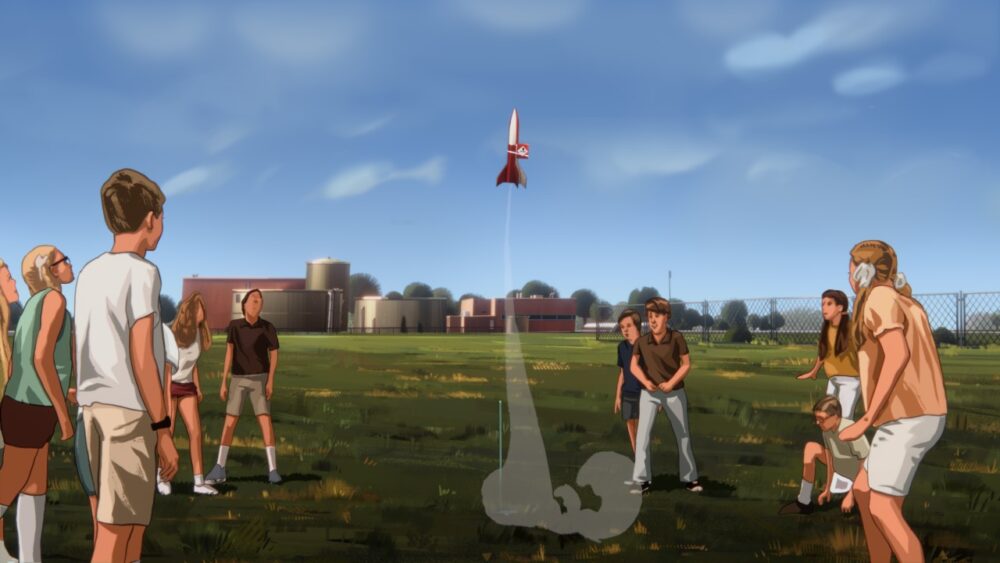 But Linklater also made of point of including nods to how the world was changing back then, with social and political unrest and the hippie movement in the background as well.
"I was trying to capture that, particularly from the eyes of a kid who has a very limited scope," he said. "As little kid, you don't know much."
Linklater says making his film Boyhood launched him on the trajectory that led to this film. Boyhood was filmed over several years to offer a more realistic depiction of the main character (and actor Ellar Coltrane) growing up. While that story is set in contemporary times, filming the portion where the main character was in second grade got Linklater thinking about his own experiences at that age, much of which was influenced by the space race.
"In my own kind of cinema universe Boyhood sort of passes through this movie briefly," he said. "But this is everything Boyhood couldn't be. This is a period film."
Linklater: Making 'Boyhood' Over a 12-Year Span Was a Leap of Faith
Whether audiences grew up in Houston like him or not, Linklater said there's plenty for people to identify with in Apollo 10 1/2.
"I think anything that conjures up youth like that, there's a lot of commonality with everybody because everybody grows up," Linklater said, "I'm not surprised people can relate to it in ways similar to Boyhood."