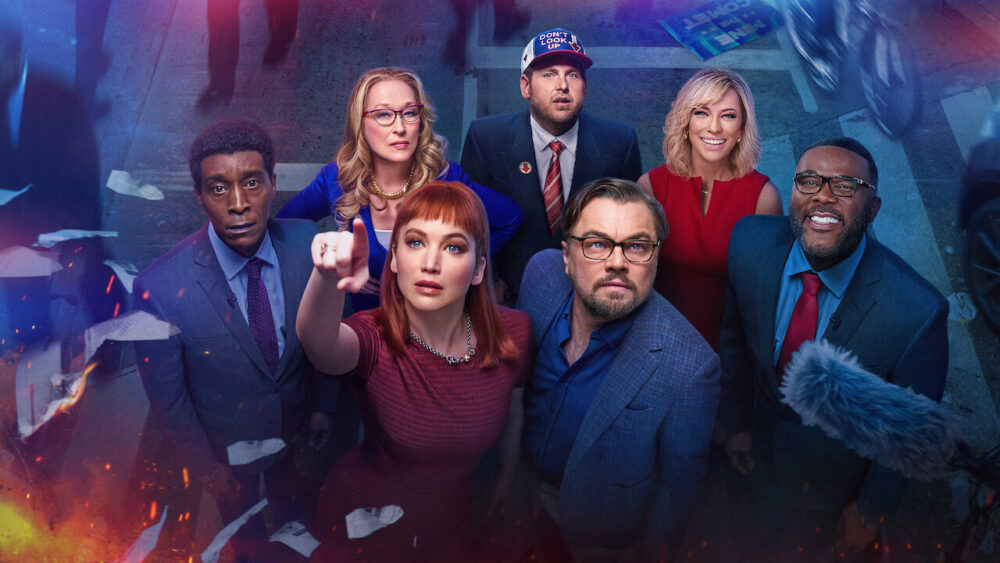 When you think of disaster movies, you might conjure images of mass destruction rendered in expensive CGI, or maybe some model buildings going up in flames in older flicks. Director Roland Emmerich has destroyed the White House, the Chrysler Building, and even the Hollywood sign in his films.
These days, it's not often you see these types of movies aim for lofty social commentary or get nominated for Best Picture. But every now and then someone like, say, director Adam McKay, comes along with a pretty clear message that resonates with audiences (or maybe doesn't).
And while invading aliens or approaching comets don't threaten us at the moment, here in Greater Houston we're pretty familiar with a litany of disasters that unfortunately don't get solved by A-list movie stars.
In this month's installment of The Bigger Picture, we discuss what recent disasters on screen, such as Emmerich's Moonfall and McKay's Don't Look Up, have to teach us here in Houston.
In the audio above, Houston Matters producer Joshua Zinn talks with film writer Nguyen Le and Paige Powell from the Citizens' Environmental Coalition.