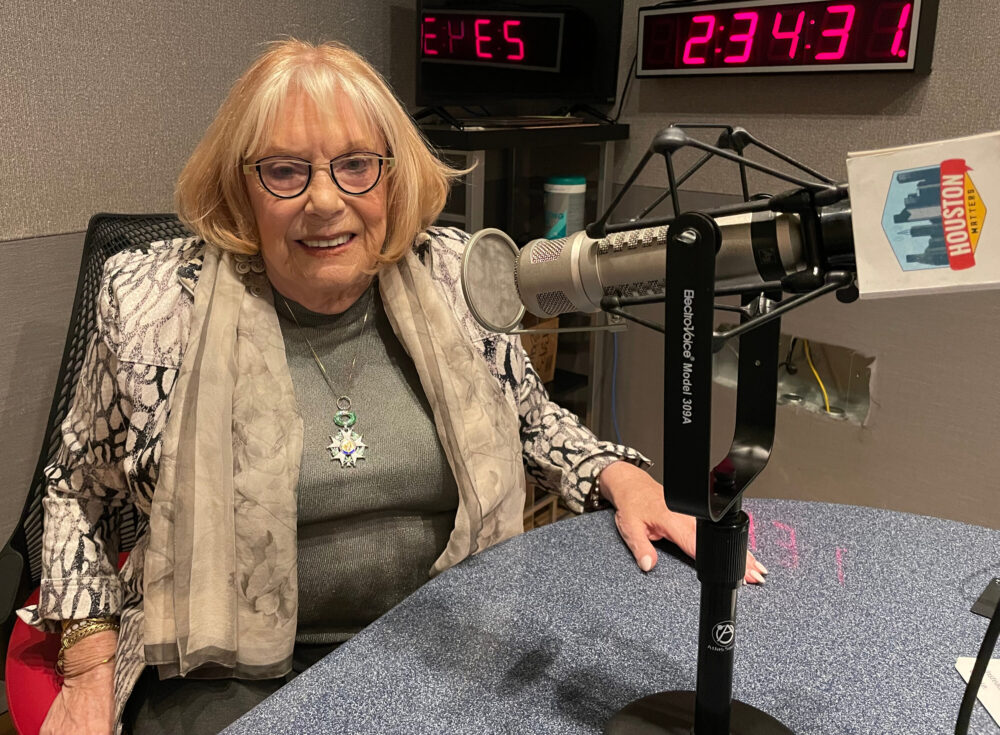 Ruth Steinfeld has lived a full life here in Houston. She ran a hair salon. She raised her daughters. But likely none of it seemed remotely possible when she was a child imprisoned in Gurs, one of the first and largest Nazi concentration camps in France.
Steinfeld and her sister, Lea, were ultimately smuggled out of that camp by an organization that rescued children like her during the Holocaust.
Today is International Holocaust Remembrance Day, and to mark it, you can hear Steinfeld's full story in the audio above. It's an account she's been telling year-round, to anyone who'll listen. She's one of a dwindling number of living Holocaust survivors, and their memories are critical to remind every generation of the deaths of six million Jews at the hands of the Nazis.
In fact, back in October, Steinfeld was awarded the French Legion of Honor, the highest such award in France, for her efforts as "an invaluable witness" to the horrors of genocide.
INTERVIEW HIGHLIGHTS:
Ruth Steinfeld's story begins with one of her earliest memories: of Kristallnacht, The Night of Broken Glass. This was in November of 1938. Nazi military forces and civilians throughout Germany rounded up tens of thousands of German Jews and ransacked and destroyed thousands of Jewish homes, businesses, and synagogues. It was largely seen as the prelude to Hitler's "Final Solution" — his attempt to wipe the Jewish people off the face of the Earth.
Steinfeld, who was a young child in a small German town, remembers the Nazis coming to her home, ransacking it, and taking her father and grandfather.
"It was horrible," she told Houston Matters producer Michael Hagerty. "And that's the night that my life changed forever."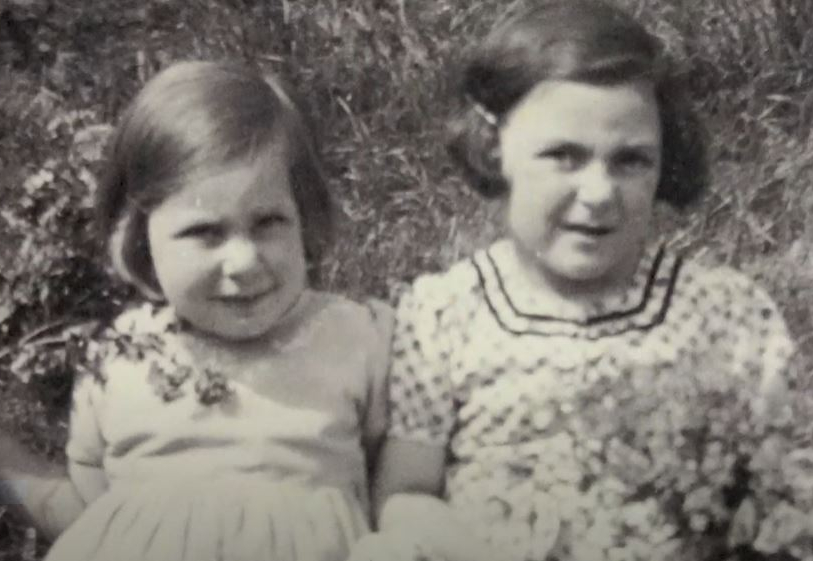 Later, her entire family was later taken in cattle cars to the French camp. Eventually, her mother was able to arrange for her and Lea to be smuggled out of the camp in a rickety old bus.
"We were crying and screaming. We wanted our mother," Steinfeld said. "And we looked out of the back of the bus, and there she was waving goodbye to us. And that was last time that I ever saw my mother."
MORE: Ruth Steinfeld's Oral History – Holocaust Museum Houston
The sisters spent time in an old French castle where Jewish children were being hidden. And later they lived with a French family before arrangements were made to send them to the United States.
In 1949, Steinfeld and her sister came to Houston where, as teenagers, the sisters were eventually able to get their own apartment and live together. Many of her female friends didn't believe she and her sister lived on their own, and they were jealous.
"Usually you had to be married before you left your home, and here we were totally independent," she said. "And I was jealous of them because they had a family and they had a home."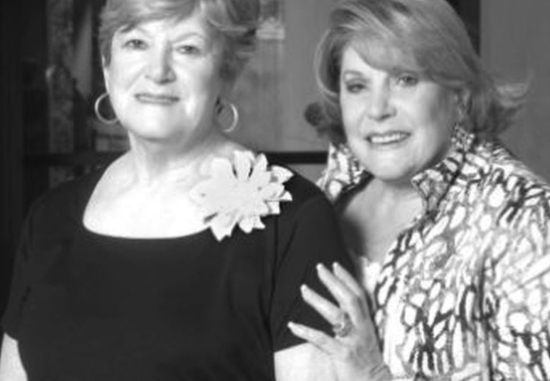 MORE: Lea Weems' Oral History – Holocaust Museum Houston
The sisters spents decades wondering what had happened to their parents — if they could have somehow survived. On a visit to Israel in 1981 for a reunion of Holocaust survivors, Steinfeld was given a book with names of thousands of Jews who were interned in France. After a long search through its pages, she found her parents' names and birthdays and learned they'd died at Auschwitz.
"I felt like I was halfway normal," she said. "I had proof now that I had parents."
Another key moment in Steinfeld's story came when she visited Germany for the first time since she and her family were taken by the Nazis. She visited her former childhood home where the current owner let her inside to look around. That's when a long-held emotional dam broke.
"I had always heard, 'We're all God's childen.' I wasn't anybody's children that I could prove or that I could show," she said. "And finally, this feeling came over me that I was God's chidlren. It was an unbelieveable experience."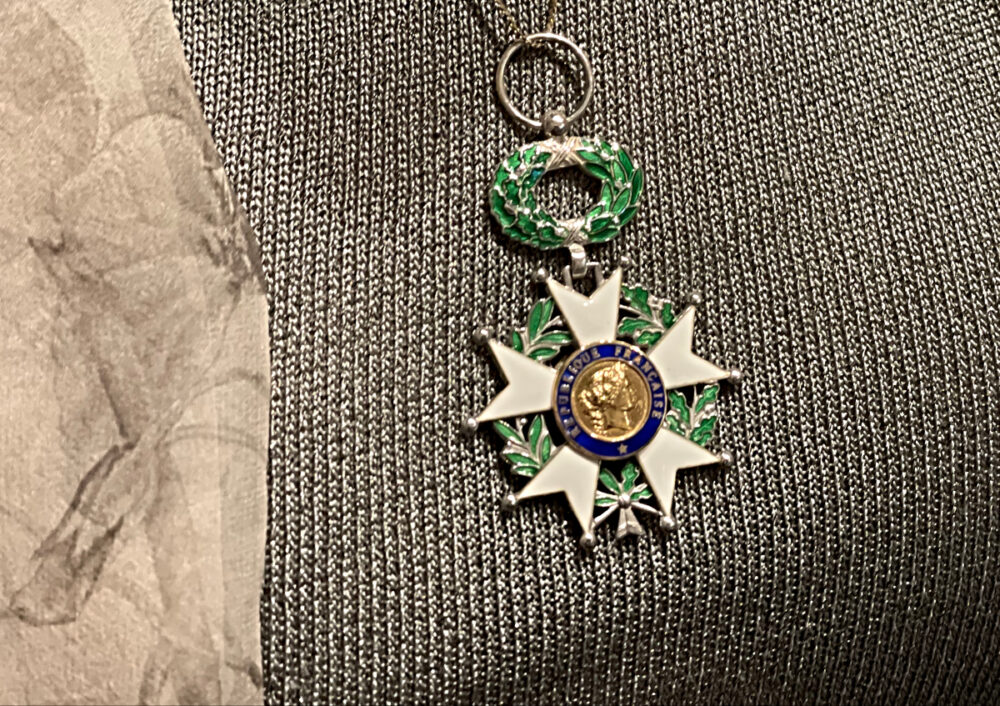 With those revelations, Steinfeld felt free to forgive the German people and to talk more about her experience. And she was instrumental in the establishment of Holocaust Museum Houston where she facilitated the recording of numerous oral histories of survivors like herself in Houston.
She said hearing so many other stories of people who were like her taught her several things.
"It showed me how important it was for the world to know that the Holocaust really did happen. That I couldnt make up a story like that…and it wasn't anymore just me. It was a whole community. And we all had the same feelings. We missed our family…and I had had this beautiful feeling of 'Now I'm like everyone else — God is really part of me too.' And I became this new human being."
Ruth Steinfeld will be featured in a nationally televised special called Undeniable: The Truth to Remember, which airs Saturday, Jan. 29, at 7 p.m. on CBS.