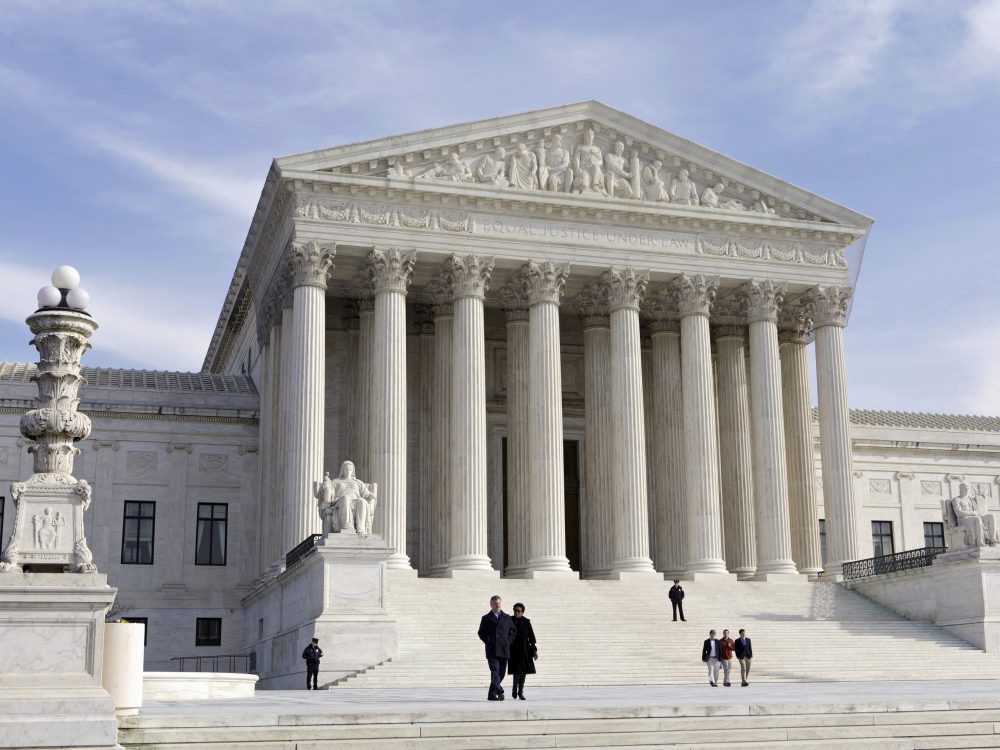 As he got further along in his legal career, Houston attorney Rick Morris started to think it was probably never going to happen.
"As the years passed, I thought my likelihood of ever appearing before the Supreme Court was probably not very good," he said.
But that all changed when he was tasked with presenting oral arguments in a case stemming from Houston — Houston Community College v. Wilson, arguments for which the U.S. Supreme Court heard earlier today.
In the audio above, Morris tells Houston Matters what it's like preparing for such a monumental moment in a legal career and how he involved students from his law school alma mater, South Texas College of Law Houston, in helping him do so.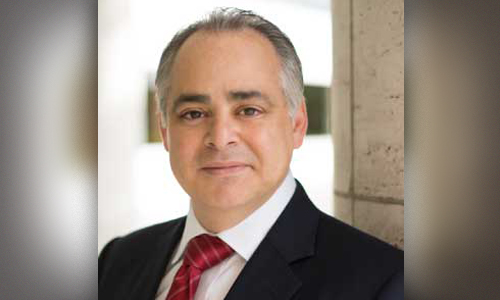 The Case
HCC v. Wilson centers around a free speech issue. HCC's board of trustees voted to censure one of its members, David Wilson, for things he said about the board and things he did. A censure is a formal reprimand many elected bodies can issue against one of their members.
Wilson filed a lawsuit claiming the censure violated his free speech rights under the First Amendment of the U.S. Constitution. A court disagreed, but, upon appeal, theFifth Circuit Court of Appeals overturned that ruling. And the Supreme Court agreed to take it up.
The Legal Questions at the Heart of the Case
In the audio below, Peter Salib of the University of Houston Law Center discusses the legal questions at the heart of HCC v. Wilson.
Preparing for the Highest Court in the Land
Morris has been preparing for this monumental task for weeks. He said his preparation has included a lot of reading of case law and legal briefs that have been filed in relation to the case.
The experience is very different from the opening statements most of us are used to seeing in criminal cases on television and in movies. Having a written speech won't help, Morris said. So, he's trying his best to be prepared for any potential outcome.
"The justices can — and do — ask questions," Morris said. "So, it's very difficult to get through an argument and not be interrupted and stay on script. So, for me, I generally prepare an outline. That allows me to be prepared to answer the justices' questions and then to pivot to key points that we want the justices to consider."
But what about nerves? Most people get a least a little jolt of nervous energy when speaking in public. How much worse is it when speaking before the nine justices of the U.S. Supreme Court?
"My experience has been that I'm often nervous before arguments even in intermediate courts of appeal," Morris said. "But, generally, once the first question gets asked and your mind is focused on responding to the question then the nerves fall away."
Bringing Students Along for the Ride
To help him prepare, Morris involved students from the renowned advocacy program at his law school alma mater, South Texas College of Law Houston. The program happens to be run by his former moot court partner, Rob Galloway.
The students are holding practice rounds competing against each other, devising arguments, and troubleshooting the arguments Morris will make. They've also acted like advance scouts, researching how each of the nine justices has approached the First Amendment philosophically over the years. That way Morris can anticipate the kinds of questions they'll ask.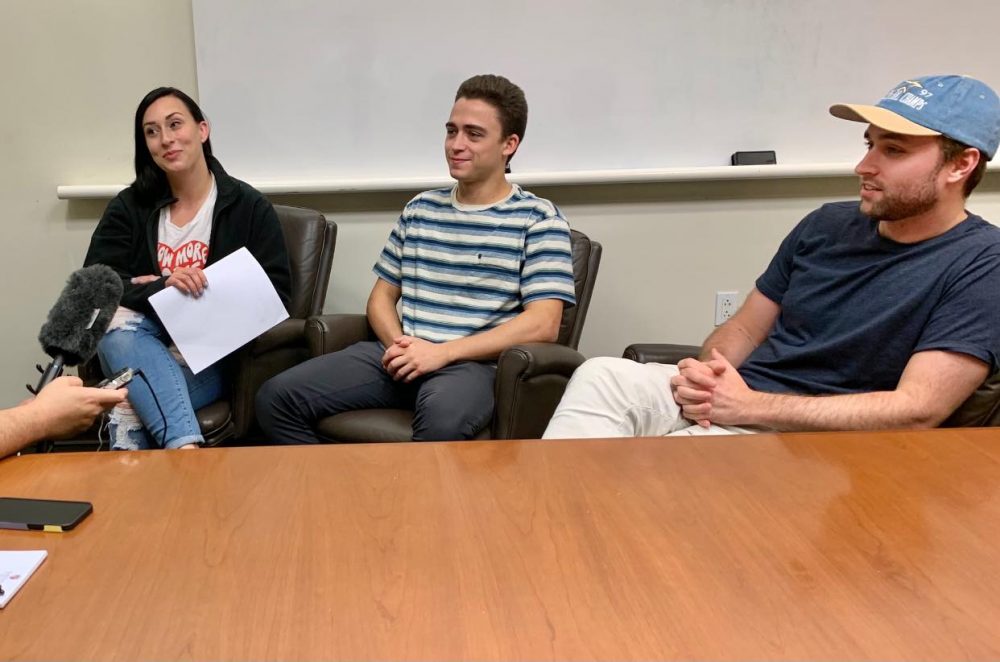 Third-year law student Nancy Wade said it's been exciting to watch Morris practice in front of First Amendment experts and craft his arguments.
"It's made me excited to realize that what we're doing here in the advocacy program really is so similar to what someone at his level is doing," she said. "He's just at a much higher level than we are."
Her classmate, second-year student Harrison Cass, said watching Morris prepare has shown him how much work he needs to put in to reach a similar level someday in his career.
And third-year classmate Dillon Breazeale, who'd originally wanted to be an attorney for the experience of courtroom trials, now sees the appeal of, well, appelate work — particularly arguing before the Supreme Court.
"It is something that has become added to my bucket list," Breazeale said.
For Wade, she's also enjoying talking with her two pre-teen kids about her role in the case because it's part of history.
"Getting to say, 'Look, that case that you heard about, grandma worked on that.' That's pretty great," she said.
A Higher Level of Preparation
Morris said he wanted to involve the students not only because of the assistance they would provide him, but also to give them a glimpse of what it takes to get to this point themselves.
"What I hope it does for them is, as they participate and they watch us prepare for the argument, that they appreciate that in their own professional careers they may have the same opportunities," Morris said. "And that they'll learn the level of preparation it takes. And that they'll dedicate themselves to that. And it'll make them be better lawyers when they get out in the real world and practice."