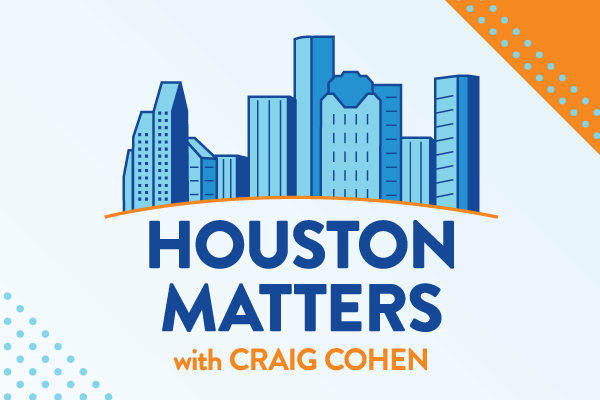 On Wednesday's show: Officials at the Texas Medical Center held a discussion Tuesday on COVID-19 trends, breakthrough cases, the impact of the Delta variant, and other pandemic-related concerns. We find out what was discussed.
Then: Harris County Commissioners have voted unanimously to spend $2.5 million to address the county's criminal court backlog.
Also this hour: We discuss the latest news in our weekly political roundup.
Plus: From the high-speed rail line from Dallas to Houston, to the latest on the I-45 expansion project, we get an update on some recent transportation stories.
And Rev. Dr. William J. Barber II shares his perspective on civil rights in the United States through a moral and faith-based lens. Barber is the president and senior lecturer of Repairers of the Breach and co-chair of the Poor People's Campaign: A National Call For Moral Revival. He's speaking at a live-streamed event with the Rothko Chapel Thursday at 6 p.m.