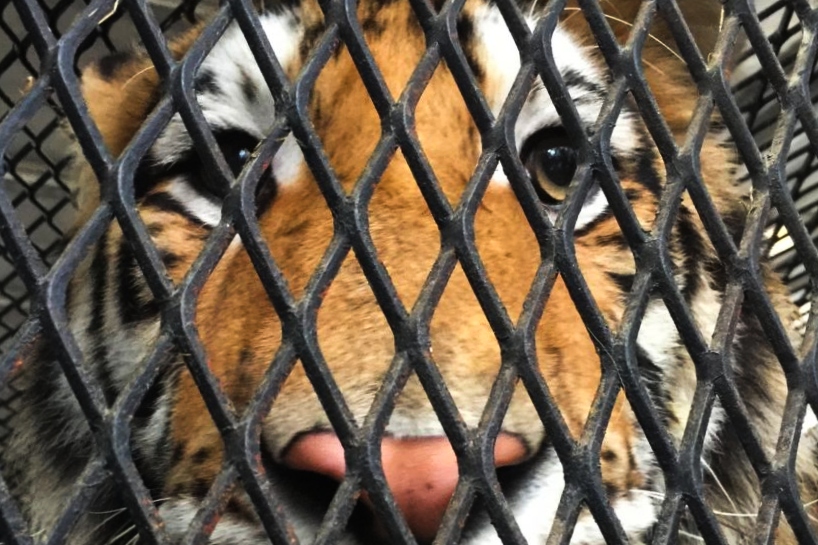 This story was produced by Joshua Zinn and originally aired May 2, 2019.
This week's news of a tiger roaming loose in a Houston neighborhood was bizarre, but, in terms of weird Houston news, it's nothing.
Back in 2019, when a tiger was discovered in an abandoned house, Houston Matters with Craig Cohen decided to have some local journalists share some of their favorite strange — but memorable — news stories from Houston's past. And here are some highlights:
1. A Burglar Feels the Heat — Literally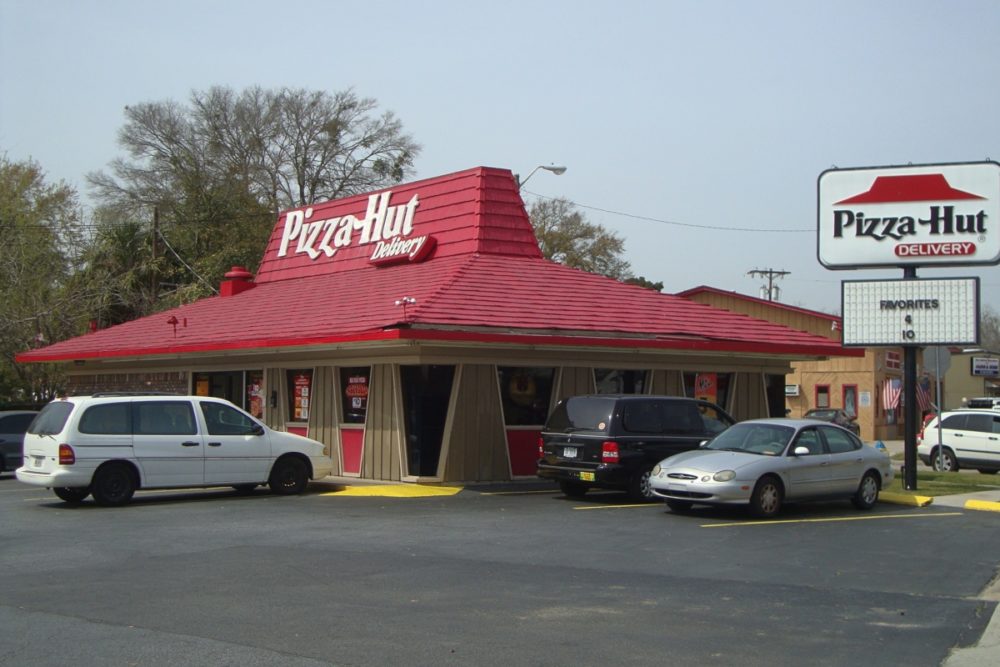 Longtime television news reporter Doug Miller said one night he happened upon a guy in the police station covered in ashes.
The man said he'd wanted a pizza, but the Pizza Hut was closed. And then, two people showed up with a ladder and forced him at gunpoint to crawl down the chimney where he got stuck all night.
But Miller says the police were skeptical of the man's story. The likely true story: the guy had himself tried to break into the restaurant by using a ladder to crawl down the chimney.
Either way, the next day, when employees fired up the ovens, he wasn't too pleased. Eventually they heard his screams, and he was freed.
"I thought, 'You know, next time he wants a pizza he really ought to have it delivered,'" Miller said.
2. The Car That Crashed into a House — Where There Weren't Any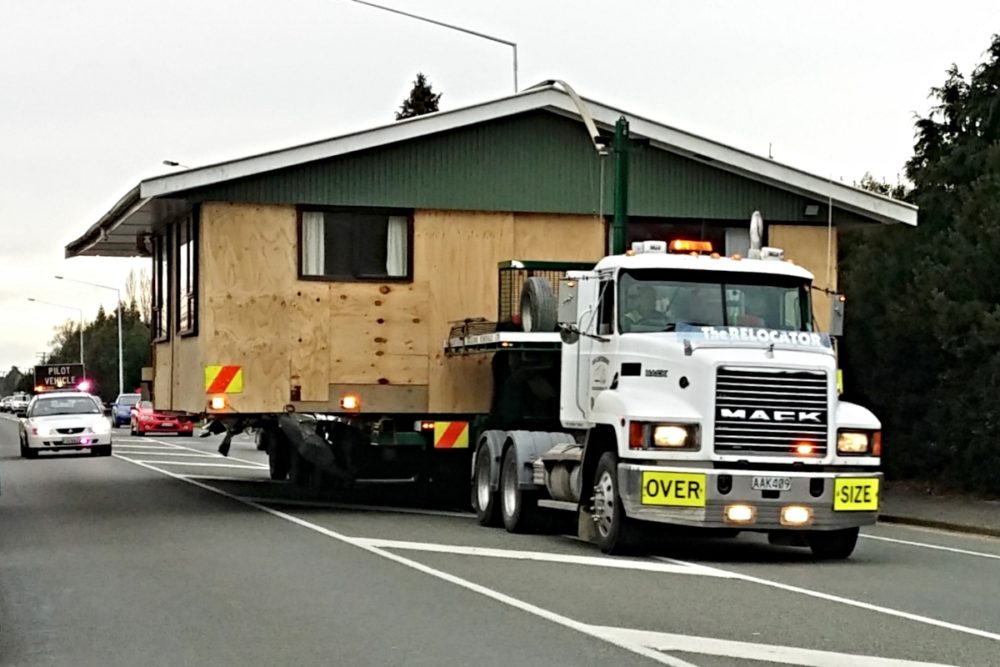 Legendary KTRK-TV news anchor
Dave Ward
said he and his photographer were driving around one night at about 1 a.m. when a call came over the police radio that a car had crashed into a house.
Well, that's not necessarily all that unusual in Houston. But when they heard the location — Richmond and Kirby — they immediately thought something was off, mainly because there are no houses there.
But, when they got to the scene, they saw that there was indeed a house there.
"They were moving a house in the middle of the night," Ward said. "And some drunk staggered out of a bar and crashed his car right into that house."
Ward said he recently ran into the police sergeant who worked the scene that night, who asked him if he remembered that story.
"How could I ever forget it?" Ward said. "A lot of things happened in this city — that was one of the most unusual."
3. Looking for "Lurch" in a Fresh Murder Scene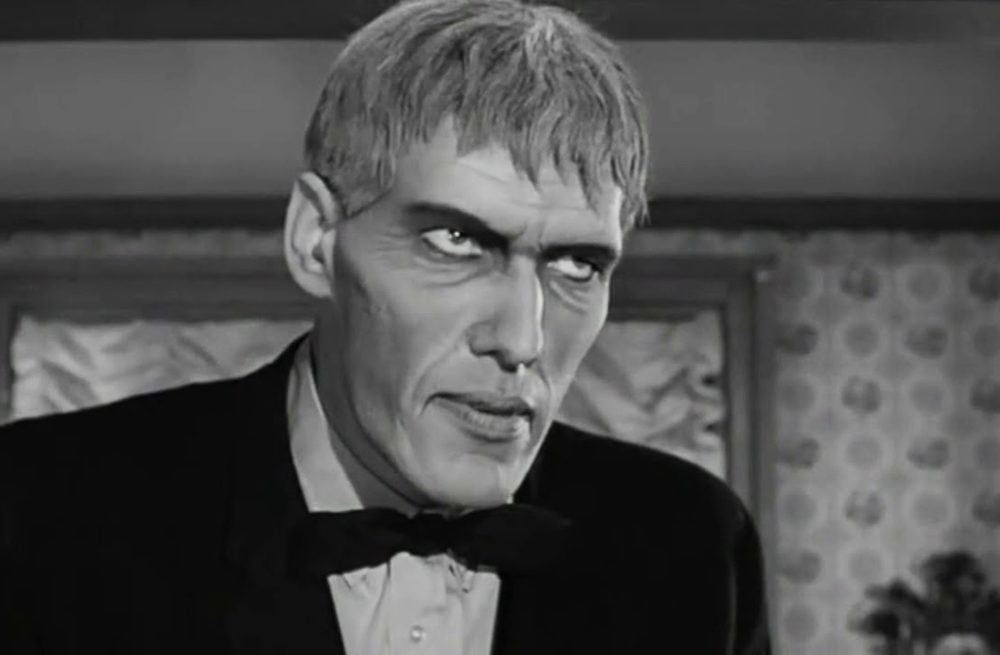 Dave Fehling, News 88.7's news director and a former television news reporter, recalls responding to the scene of a murder late one night in the early 1990s. It was an old abandoned house near downtown.
"If you had to come up with the classic haunted house look that's what this house was," Fehling said.
Detectives were looking for a suspect whose nickname was "Lurch," because he was tall and his square-jawed features resembled the butler character of the same name from The Addams Family.
After doing some initial coverage at the scene, Fehling and his photographer left. A few hours later they returned, but, by then, detectives were through with the scene and the crime scene tape was taken down. So, he and his photographer went inside to get some additional footage, where they saw what you'd expect to see at a murder scene.
But then something struck them.
"I look at the photographer, and he looks at me, and it's like we realized they haven't caught this guy Lurch yet," he said. "And we're out here — no one knows we're in here — and who knows maybe he's hiding in the crawl space or something."
So, both Fehling and his photographer hightailed it out of there.
"That's one of the strangest stories I think I ever covered," he said.
4. The Astronaut on a Strange Mission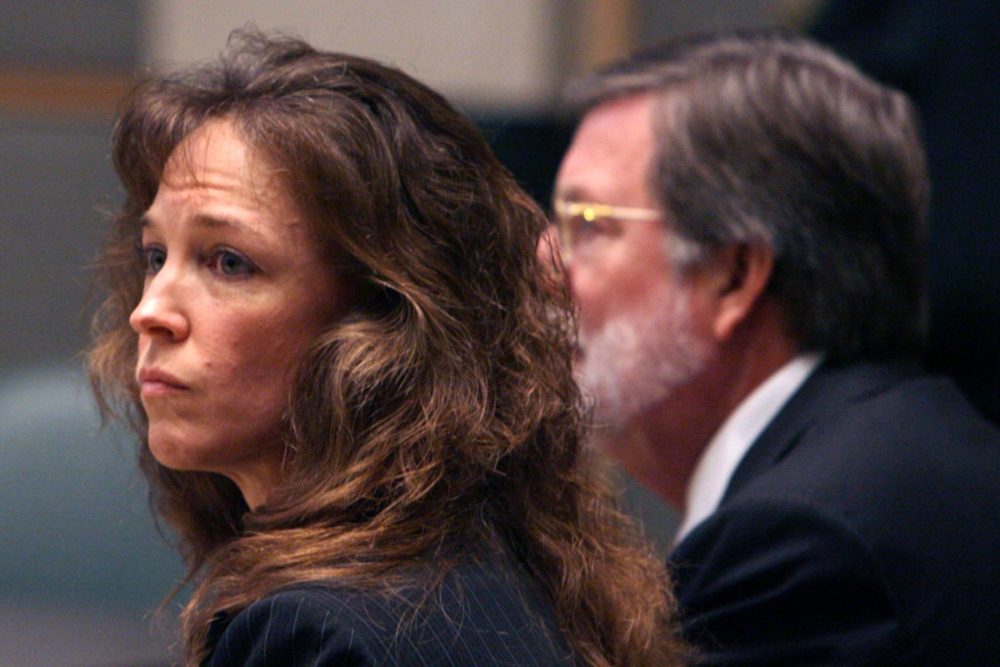 In 2007, astronaut Lisa Nowak was arrested after driving some 900 miles from Houston to Orlando to confront her romantic rival.
Found in her car was a BB gun, a trench coat, some rope, trash bags, a knife, and a black wig. Court documents said she wore special astronaut diapers so she wouldn't have to stop to use the bathroom on the drive. Nowak later denied that.
Longtime News 88.7 reporter and producer Laurie Johnson said that story stands out to her especially because of the typical reputation of NASA astronauts.
"A crime committed by an astronaut was unheard of," Johnson said. "So, this was huge, and everybody was talking about it around the world."
A movie loosely based on Nowak's story starring Natalie Portman is scheduled for release this year.
5. The Case of the Cheerleader Mom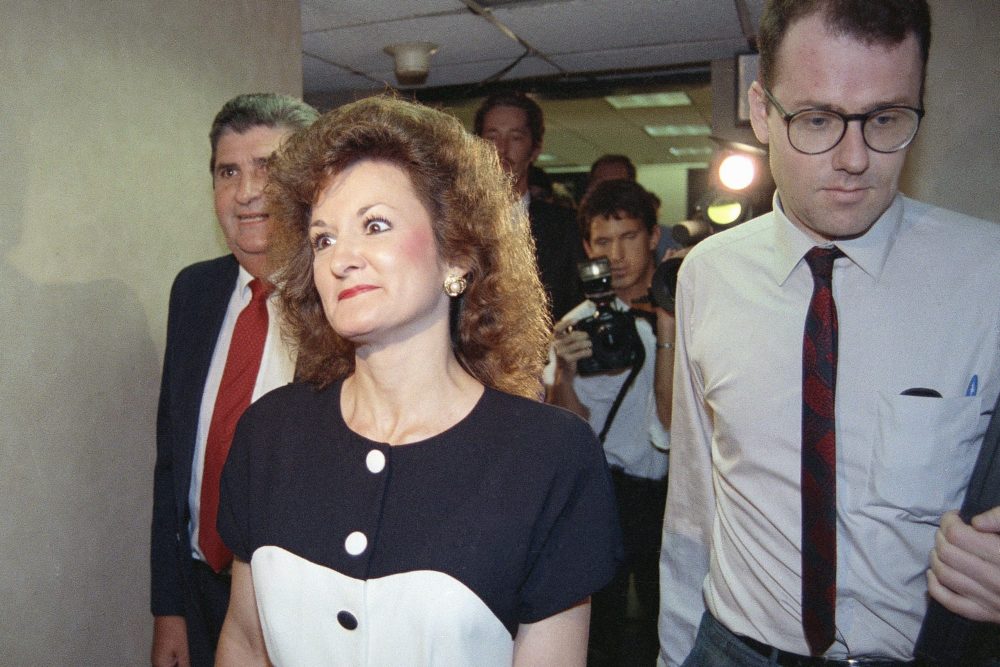 In 1991, Wanda Webb Holloway wanted her daughter to make the cheerleading squad in Channelview so badly that she plotted to have the mother of her daughter's rival killed. The plot was foiled, Holloway went to jail, and a TV movie was made about the case.
Former News 88.7 news director Paul Pendergraft said the story checked all the boxes of Texas stereotypes — big hair, cheerleading, and murder-for-hire.
"It was just a bizarre, strange story that made national headlines and certainly gave us a bit of a black eye in this part of Texas," Pendergraft said.