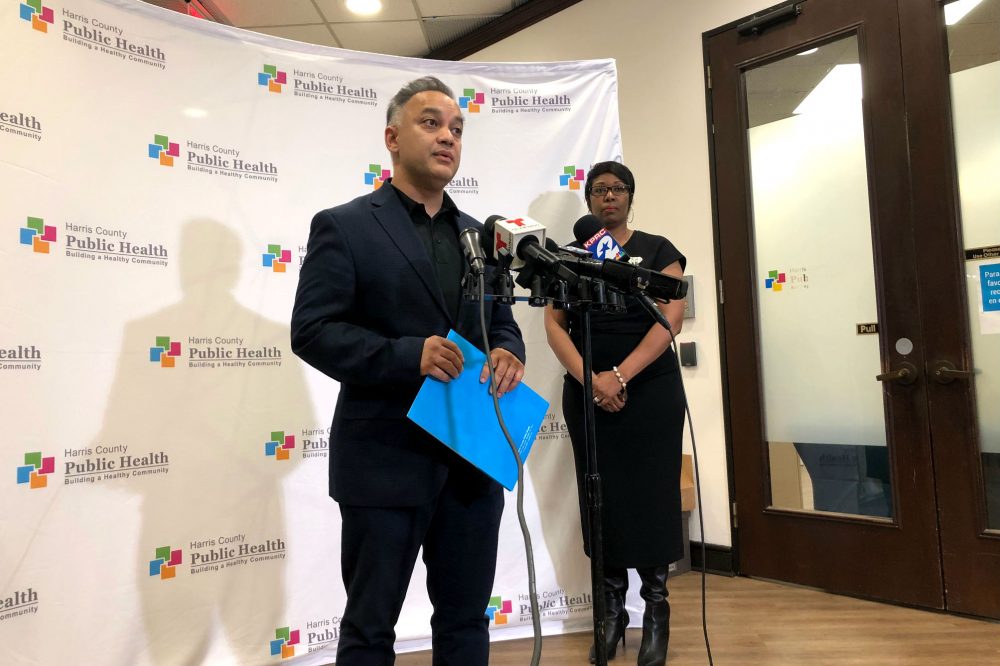 Harris County is in a better position to slow the spread of COVID-19 than harder hit areas like El Paso — but that can change quickly if the public gets complacent over the holidays.
That's according to outgoing Harris County health authority Dr. Umair Shah, who during a wide-ranging interview on Wednesday's Houston Matters touched on his time heading up the county's public health department, and gave insight into his departure for a new position in Washington State.
Shah, who has led the county's response to COVID-19, said that the community behavior during the holidays is crucial for determining the course of the virus heading into next year. He suggested that Houstonians stay home and keep their Thanksgiving gatherings as small as possible while taking proper precautions, in order to slow the spread of the virus.
"We've got a strategic opportunity right before the holidays to get things right and for our community to heed the call to really change the behaviors that we're having over the holidays," he said.
He also spoke about how investment in public health is vital in preparing for and preventing future crises, and that if communities invest up front, they will ultimately have a healthier population.
"The reason that we have gotten into some of this mess across the country is we have not appreciated the value of public health and prevention," he said.
Shah will be joining Gov. Jay Inslee's administration in Washington as the state's new Secretary of Health, where he hopes to take his experience in Harris County to a statewide level.
He emphasized that he is confident in the Harris County Public Health team to continue doing the work that needs to be done for the county, calling them experienced, diverse, and dedicated.
"I'm leaving an incredibly strong leadership team behind," he said. "There's never a good time to leave, but I'm very proud of our department and our team, and I'm excited about the fact that they're gonna continue that work into the future."
Shah recalled some of his team's accomplishments during his time as HCPH's executive director, including becoming a nationally accredited health department, and raising the leave-alive rate, which is the rate at which animals leave shelters alive, from 15% in 2013 to 98% today.
"We have actually changed the narrative. These are things that we have to be proud of as a community and as a government," he said. "I'm hopeful that the community remembers the incredible work that we've done."