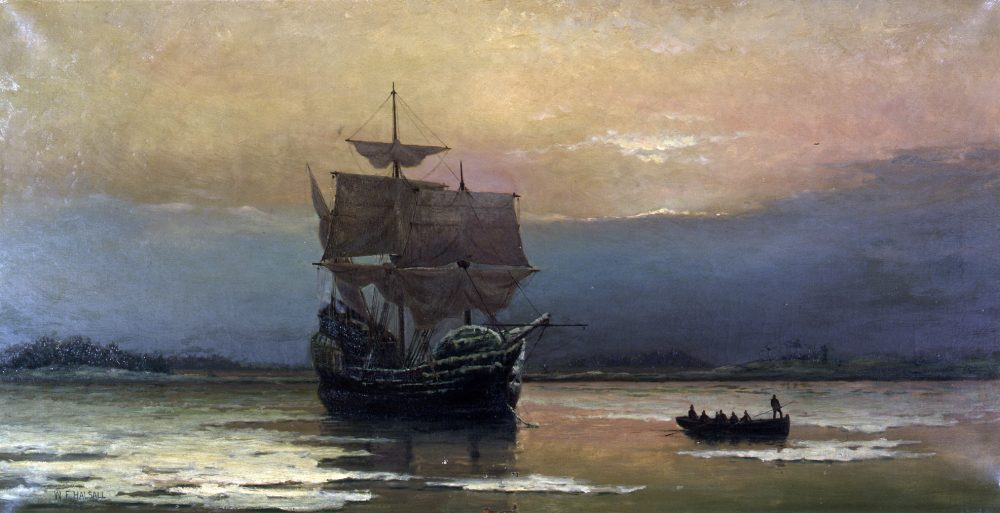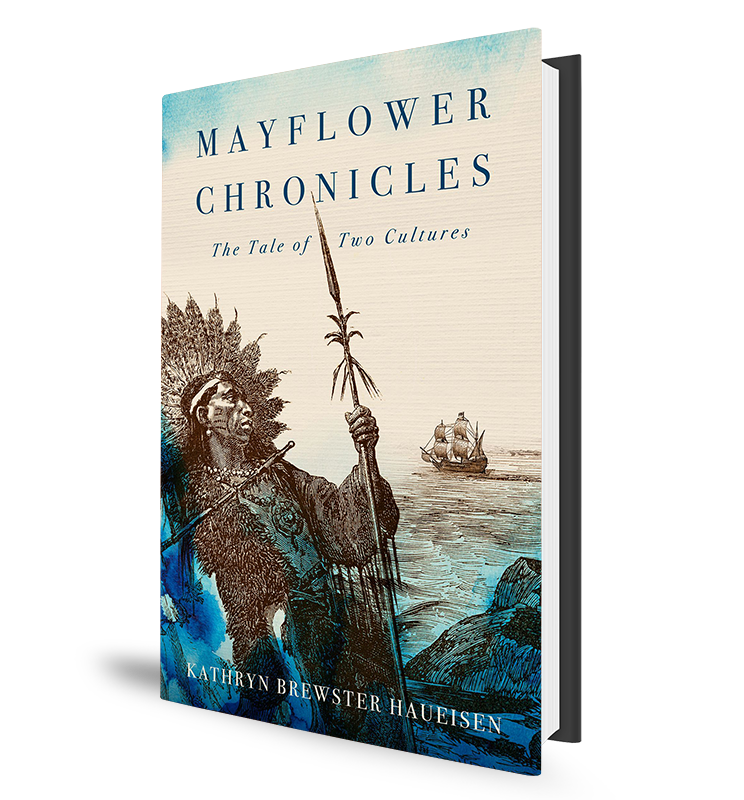 While most of us learned some version of the story of the first Thanksgiving growing up, Houston writer Kathryn Haueisen has a personal connection to it. She's a direct descendant of William and Mary Brewster – two pilgrims who came to the New World on the Mayflower.
However, as she researched her family's history, she realized there were plenty of perspectives missing from the traditional story. She tries to shed some light on those in her new historical fiction novel, Mayflower Chronicles – The Tale of Two Cultures.
In the audio above, she tells Houston Matters producer Michael Hagerty about some elements of the story of the first Thanksgiving we often miss – including one that might sound all too familiar to us these days.