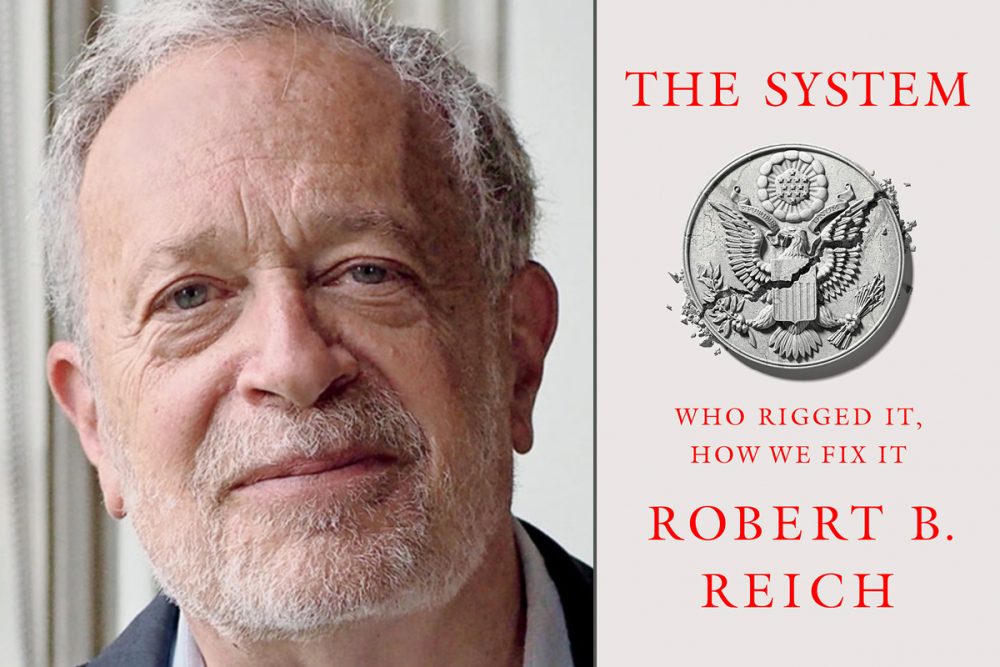 With Election Day just weeks away, it's easier than ever to be preoccupied with the conflict between the right and the left, Republicans and Democrats, red states and blue states.
But former Labor Secretary Robert Reich says the basic conflict in this country is something bigger altogether.
In the audio above, Reich tells Houston Matters producer Michael Hagerty the real struggle affecting the greatest number of Americans is one between oligarchy and democracy.
That's the topic of his latest book, The System: Who Rigged It, How We Fix It, which he discusses with a Houston audience in a livestream event Oct. 1 organized by The Progressive Forum.