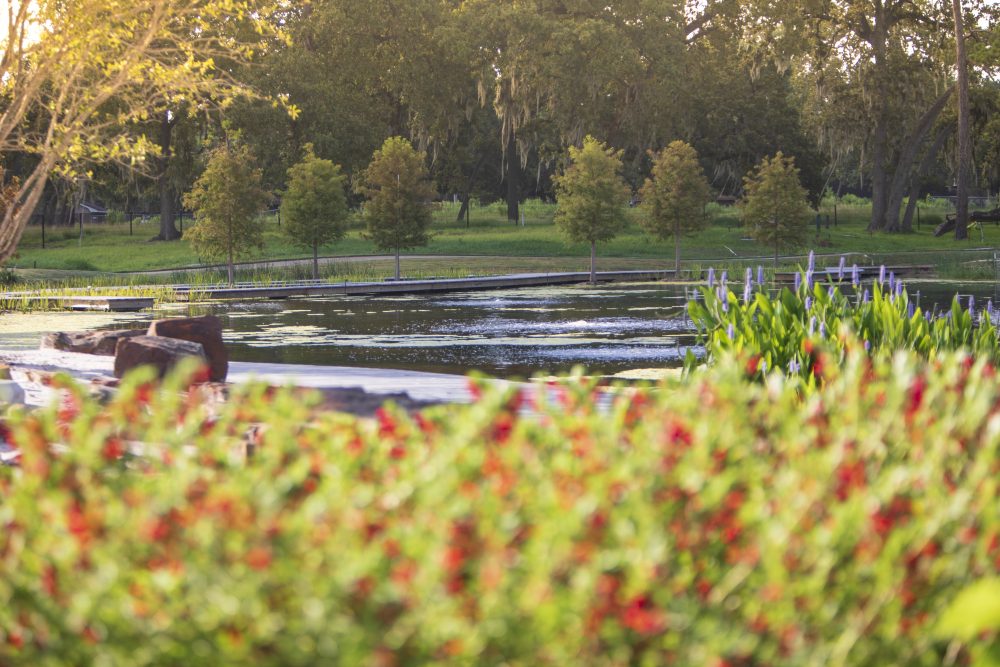 The new Houston Botanic Garden opens its doors to the public today on the former site of the underutilized Glenbrook Golf Course in east Houston.
The garden contains 132 acres of outdoor gallery space — with 70 of those acres on an island in Sims Bayou — and a bridge connecting to the Susan Garver Family Discovery Center across the water. Some of the original walkways from the golf course are still in use throughout the garden.
The venue contains 2.5 miles of walking trails with six specialized zones — storm water wetlands along the bayou, woodland glades, a global garden collection, coastal prairie, a family center, a boardwalk maze throughout a lagoon, and a culinary garden that will focus on medicinal and edible plants.
Photos: Inside Houston Botanic Garden
The garden currently has a 30-year lease from the City of Houston and is in the first of several planned phases, including hosting classes on horticulture, gardening, health, and arts and culture.
Face masks are currently required to enter the garden.
In the audio above, Houston Botanic Garden President Claudia Gee Vassar tells Houston Matters host Craig Cohen more about what visitors can expect there.