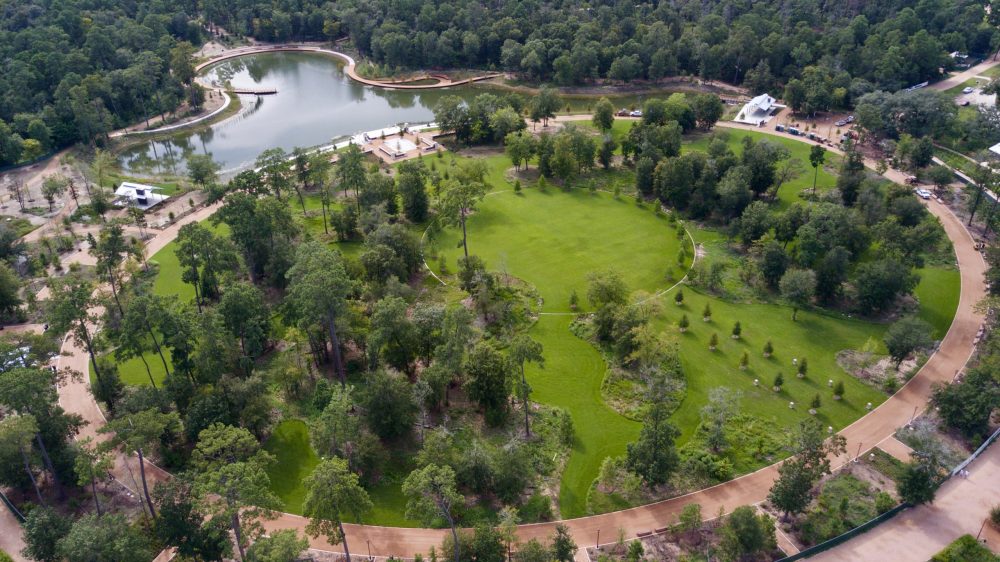 In 2011, a drought killed at least half of the trees in Memorial Park leading to soil erosion into Buffalo Bayou and leaving native plants further vulnerable to the many invasive species descending on the park.
That left many worried about the park's future, and some speculated it would forever change the way we viewed the massive green space in the heart of Houston.
But, almost a decade later, the future is looking brighter as Memorial Park opened its new $35 million Eastern Glades project, which features features a lake, wetlands, and a pavilion for those who want to get back to nature without leaving the city.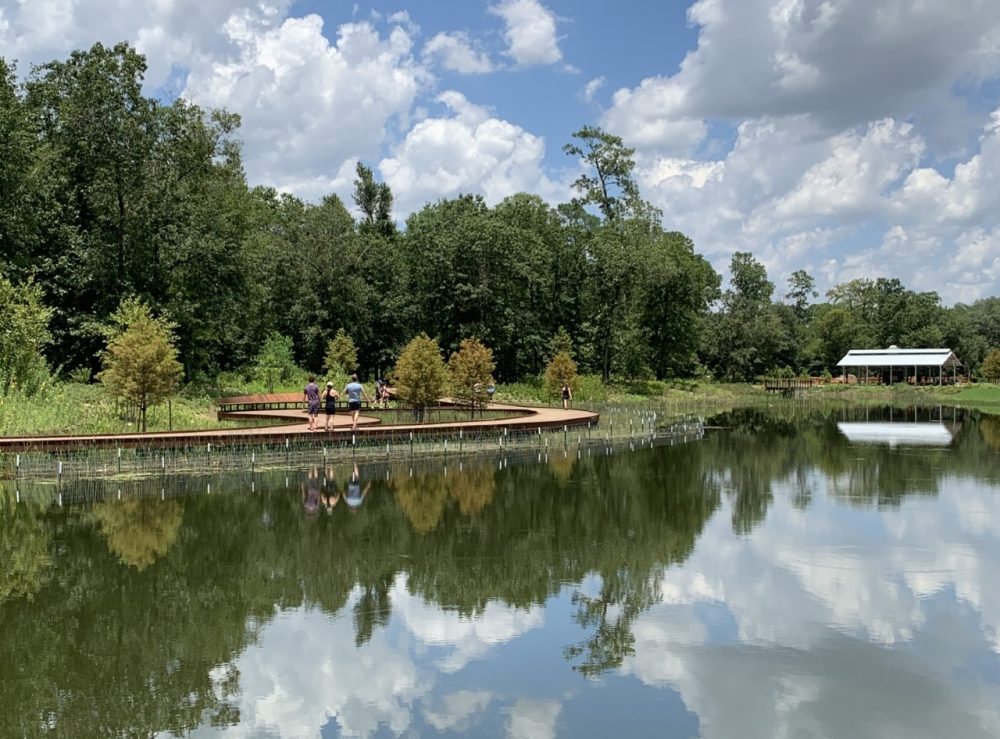 The project is part of a ten-year, $205 million master plan to renovate the park, which was spurred by that devastating drought.
In the audio above, Shellye Arnold, president and CEO of Memorial Park Conservatory, the nonprofit tasked with preserving, restoring, and enhancing the park, tells Houston Matters host Craig Cohen what the project offers.
What To Expect
The 100-acre Eastern Glades features 5.5 acres of wetlands and a lake where wild birds can be spotted. There are 2.5 miles of new trails and boardwalks along the lake and wetlands. And there's a 5.5 acre lawn where visitors can relax and enjoy views of the native plants and habitat restored to the park.
Three picnic pavilions have also been added but remain closed until social distancing regulations are lifted.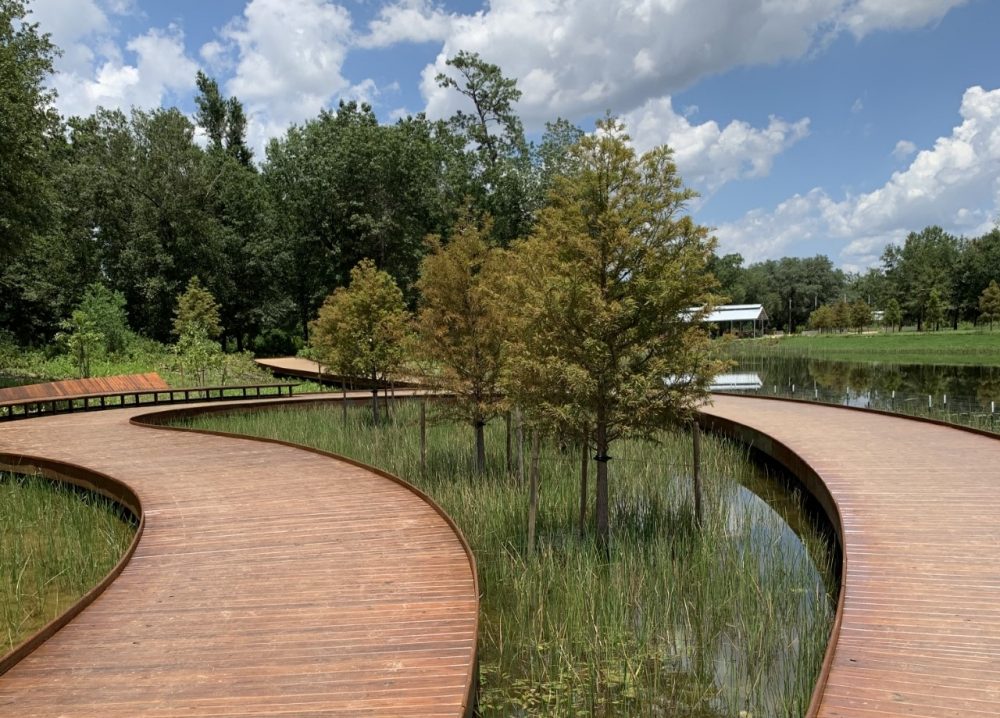 Preserving History
Arnold says efforts were made to acknowledge the cultural history of Houston and Memorial Park, which was once home to the military installation Camp Logan, which was also the launching point for deadly race riots in 1917.
There's a plaque commemorating the camp and a display of personal quotes from more than 50 Houstonians describing what the park means to them. The latter was curated by Houston's 2020 Youth Poet Laureate, Madison Petaway, for permanent installation around the Eastern Glades Central Lawn.
More To Come
Funds are still being raised for future projects, including the 100-acre Memorial Grove, dedicated to the soldiers who trained at Camp Logan.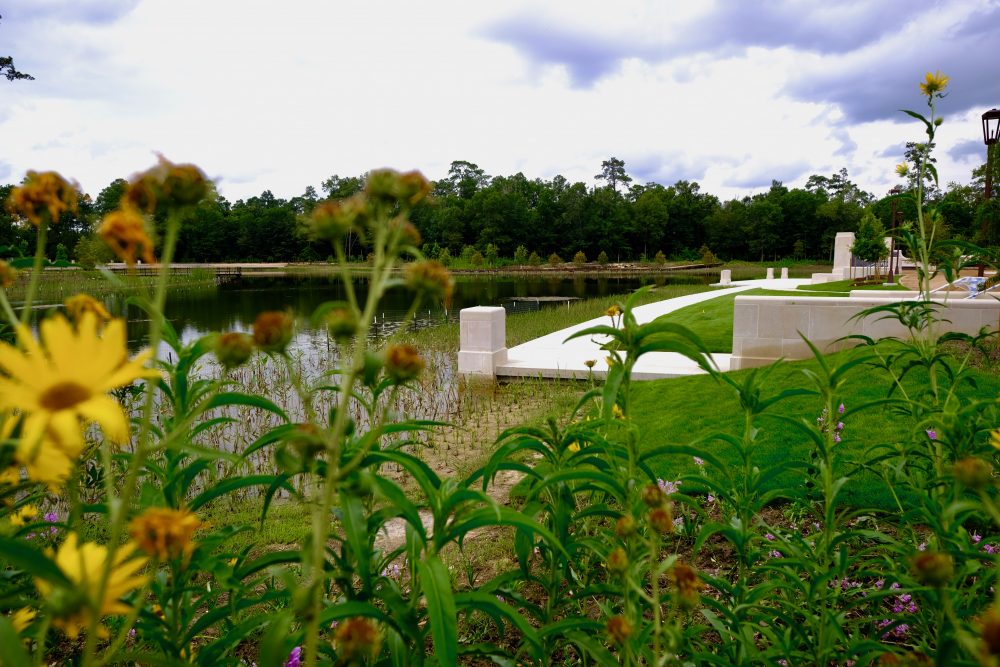 A Work Of Many
Water management and restoring the local ecosystem was a focus of the park.
"The lake is for habitat and for storm water management purposes," Arnold said. "A very important focus on this project… holding water on-site and purifying it and helping with water quality."