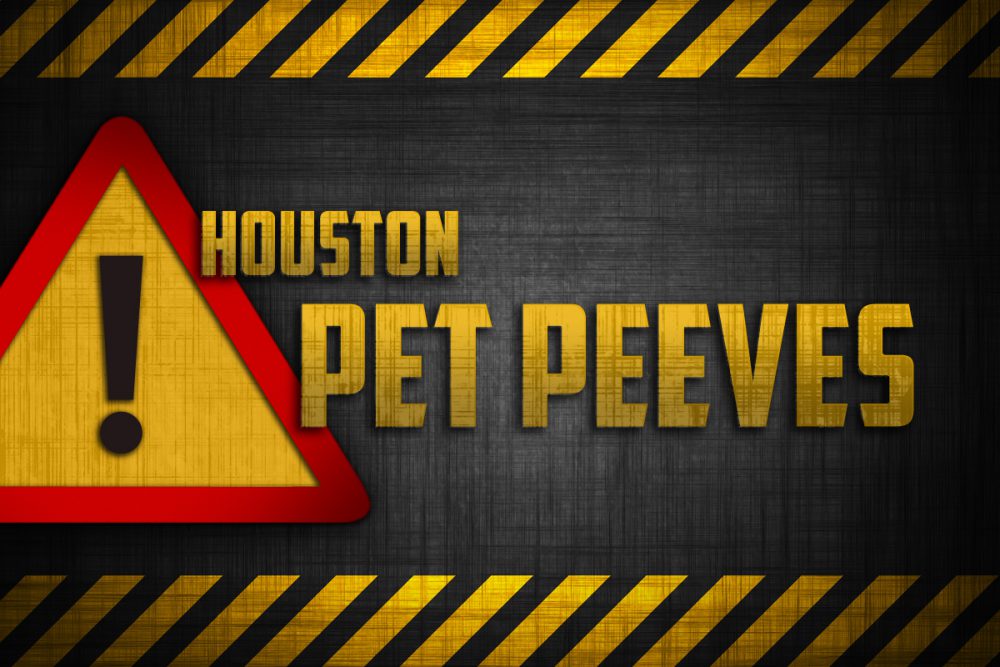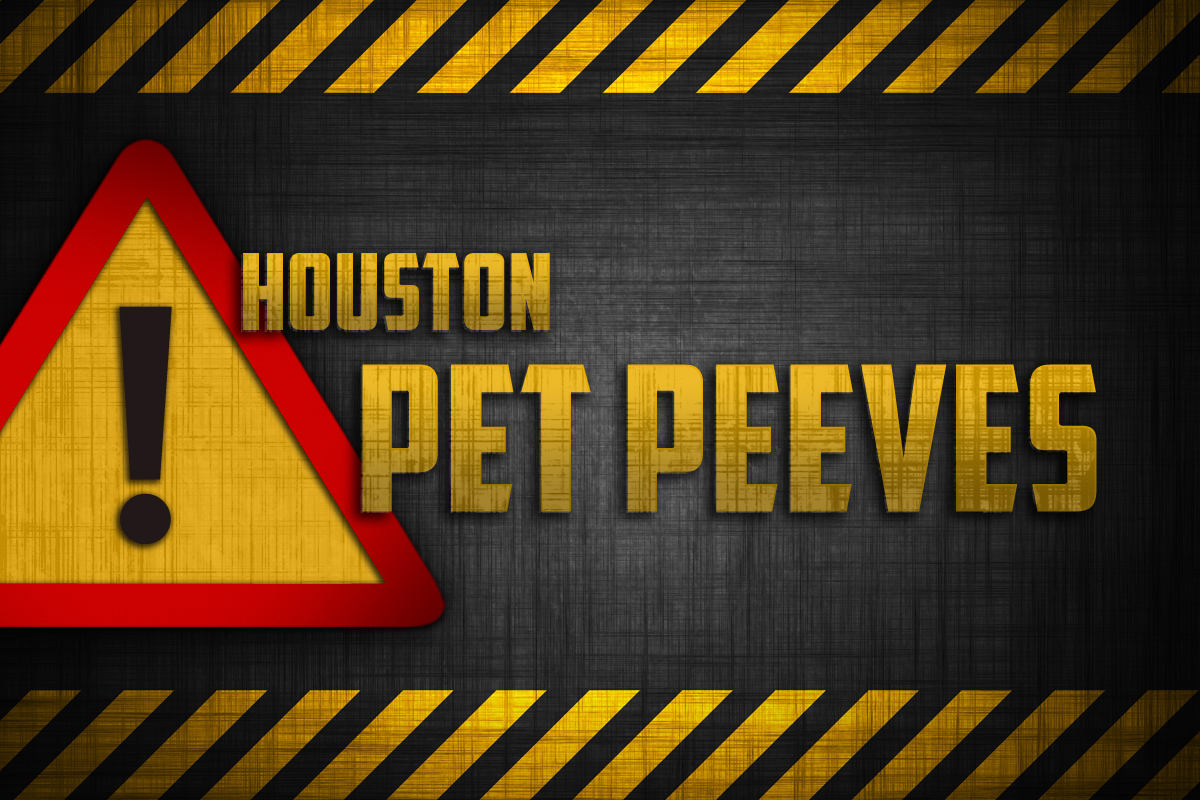 When the COVID-19 pandemic found its way to Houston, we put a few things on hold. Perhaps most notably, it just didn't seem right to do our monthly Houston Pet Peeves segment.
But then March became April, then May, June, and July...and we decided it was time to get off the mat.
It's not like people don't have things to vent about these days. The coronavirus isn't going away anytime soon. And we have a major election three months from today. And the economy's rough. And there's political and social strife – just to name a few.
And we'll need to face those issues clearly, honestly, and soberly if we're to meet the major challenges of this most unusual year. But we can't meet those challenges if we're sweating the small stuff.
In the audio above, Houston Matters listeners share what's been eating at them lately (and a lot of it has to do with mask etiquette) with the help of Houston Chronicle writer Lisa Gray and Craig Hlavaty, social media manager for the Houston Museum of Natural Science and a freelance columnist for the Chronicle.