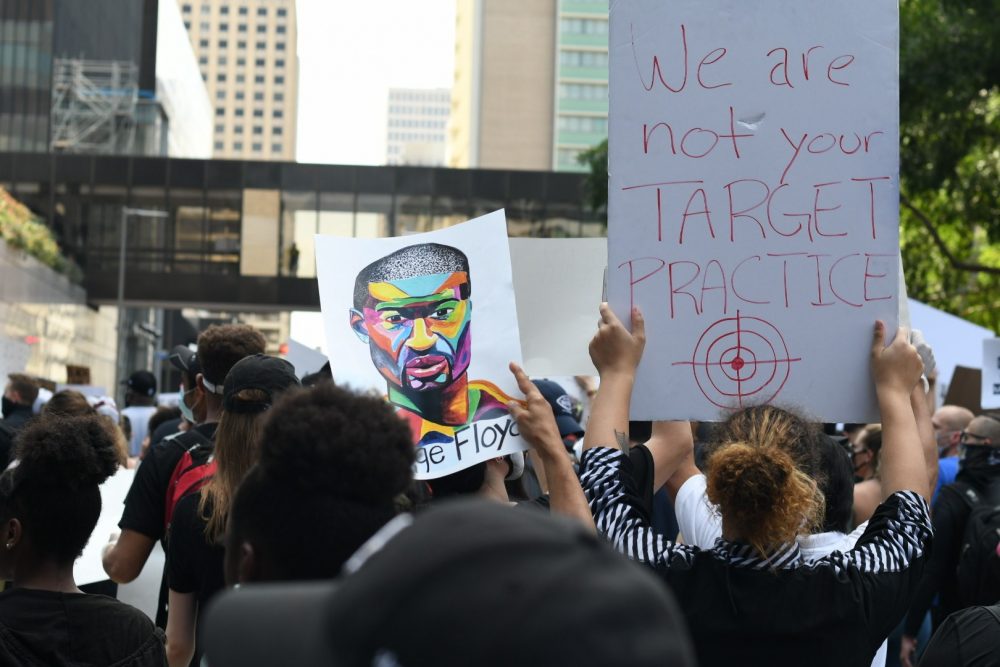 As protests have continued around the country over the death of George Floyd, many are talking about the unfortunate incidences of violence that have, at times, stemmed from those protests. Those have including everything from looting, to rioting, to a number of interactions with police using the likes of tear gas, rubber bullets, and forceful arrest techniques.
And, with such a politically charged situation, there are a number of divided opinions. Who's to blame for starting the violence? Is rioting an appropriate response to injustice? And what's the right way to air grievances against police?
Amid all of this, many are quick to invoke Dr. Martin Luther King, Jr. as an example of someone who advocated for peaceful protest tactics. But that might be an oversimplification of King's legacy that ignores just how violent the Civil Rights Movement actually was.
So what is the role of violence when it comes to fighting for civil rights? What can we learn from historical examples of people fighting perceived injustices? How can we enact change with minimal to no violence? What is it ultimately going to take to rectify the situation we find ourselves in?
In the audio above, Houston Matters guest host Michael Hagerty talks it over with the help of several guests:
A History Of Violence
Despite many peaceful moments like sit-ins and Rosa Parks refusing to give up her bus seat, the Civil Rights Movement was rife with violence against peaceful protesters by law enforcement and the public and included many notable assassinations.
Most notably, on April 4, 1968, Dr. King was assassinated in Memphis. Just one day prior to his death, he spoke there to a crowd of black sanitation workers who were on strike because of the deaths of fellow sanitation workers.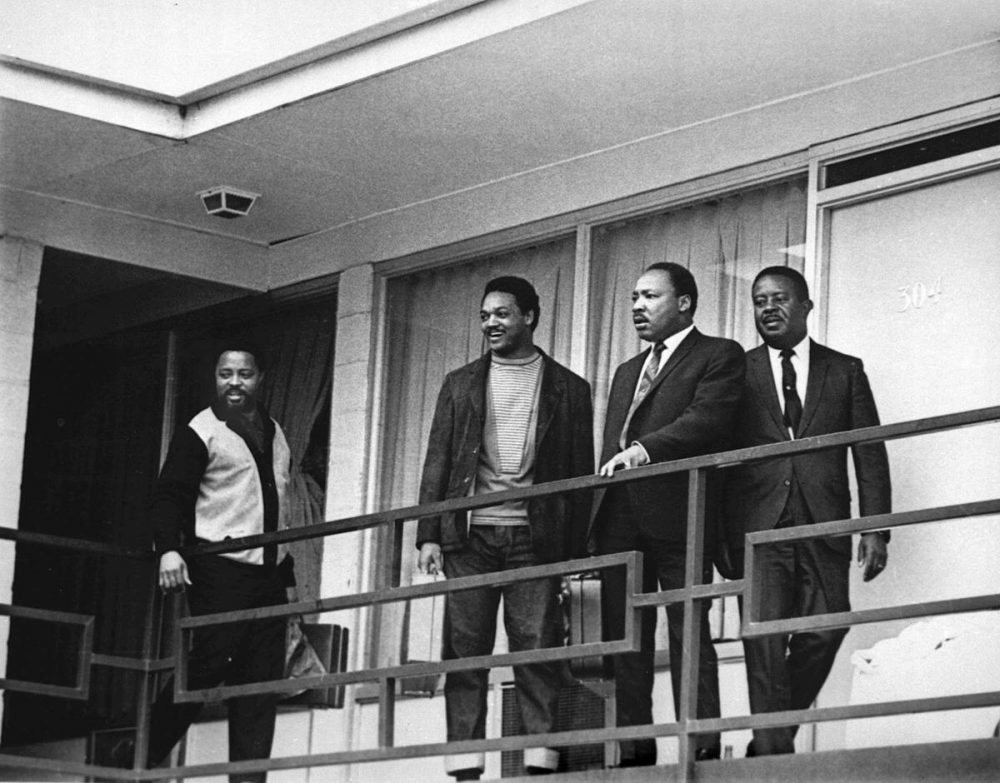 In his final, prophetic "Mountaintop Speech," King spoke about the benefits of nonviolent protests tactics, but he also accepted that his involvement in the movement could lead to his death:
"Well, I don't know what will happen now. We've got some difficult days ahead. But it really doesn't matter with me now, because I've been to the mountaintop. And I don't mind. Like anybody, I would like to live — a long life; longevity has its place. But I'm not concerned about that now. I just want to do God's will. And He's allowed me to go up to the mountain. And I've looked over. And I've seen the Promised Land. I may not get there with you. But I want you to know tonight, that we, as a people, will get to the Promised Land. So I'm happy, tonight. I'm not worried about anything. I'm not fearing any man. Mine eyes have seen the glory of the coming of the Lord."
Clearly, King was very aware of the violence of his times. But Frear, who serves as the chair of the Department of Behavioral and Social Sciences at San Jacinto College, says people today often forget that aspect of those historic times.
"People have pushed it into the recesses of their mind," she said. "They're moving away from the strands of thought of Dr. Martin Luther King of saying 'We can just have a nonviolent movement.' No, violence is going to be necessary. This is the radicalism that comes out of these very movements."
An Unfinished Journey
The use of violence in bringing about great social change goes all the way back to the beginning of this nation, which was founded upon a violent revolution and included the Boston Tea Party, a celebrated historical event that included the destruction of around $1 million worth of property in today's money. You could call that looting.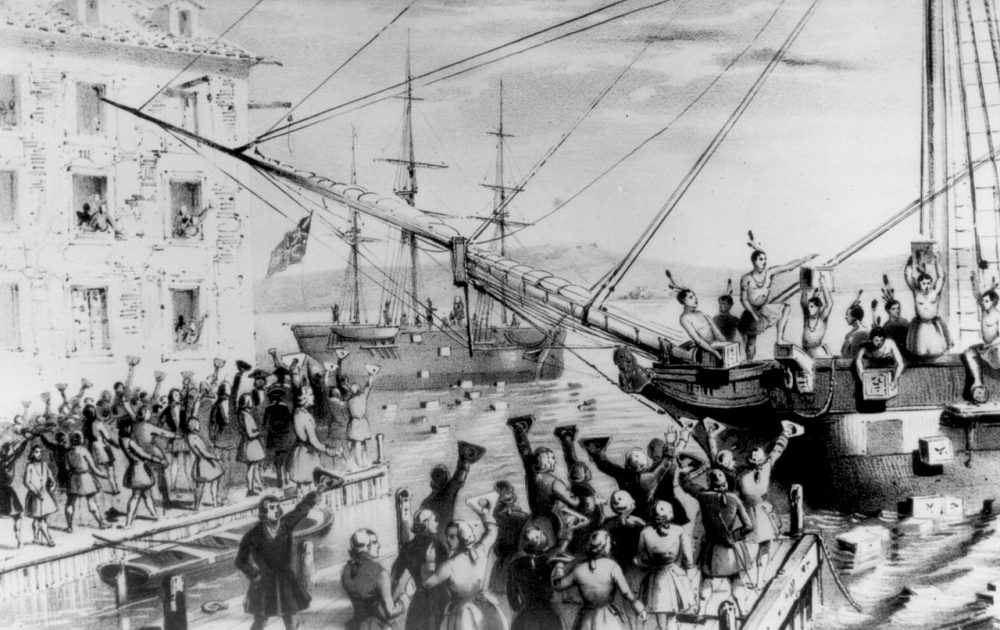 Now, more than two centuries later, Frear, says today's protests and violence are a continuation of the Civil Rights Movement — such a long journey that emotions are bound to overflow into greater unrest.
"This is part of an unfinished journey," she said. "When you have suppression and oppression the protest never ends. So, in most cases, what we've seen historically is that individuals will find themselves so suppressed that this rage is fitting to emerge."
Adams, who's a professor of political science and public administration at TSU, agrees that violence is more likely to erupt in response to violence or when conventional means aren't working.
"We're often taught and trained through the political socialization process that you vote, you get involved, you write your congressperson who listens," Adams said. "But, when you see violence, you see no change taking place, unconventional tactics is sometimes the means which you communicate a particular message in terms of reforms."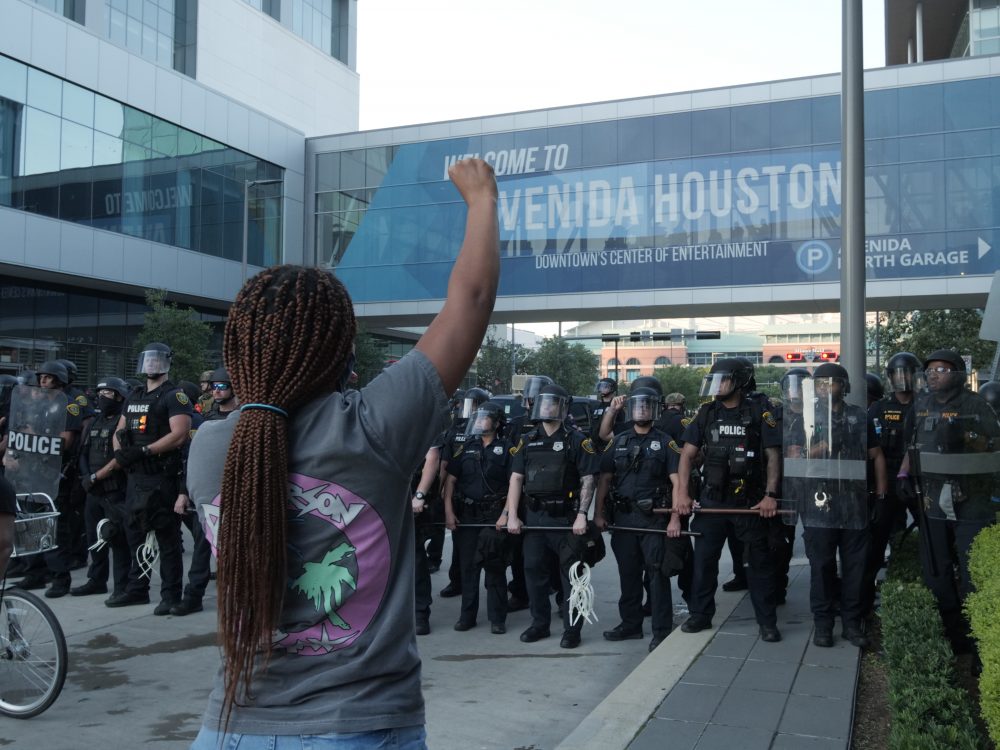 How Things Are Different This Time
One of the most evident differences between past and present protests is social media's role in relaying information within a group of activists and outside to the world at large.
In the past, second-hand and third-hand accounts were often the way disadvantaged communities relayed information. Now with Twitter and Facebook Live, protesters can show in real time their actions and the police reaction to them.
And that has real consequences. The Buffalo officers arrested for the alleged assault on an elderly protester first described the event as a man who "tripped." Later, a video posted to social media revealed the man was shoved backward and hit the back of his head on concrete while several police officers stepped over him.
Just about an hour ago, police officers shove man in Niagara Square to the ground (WARNING: Graphic). Video from: @MikeDesmondWBFO pic.twitter.com/JBKQLvzfET

— WBFO (@WBFO) June 5, 2020
That's the kind of accountability activists would like to see more of. Earlier this week, Congressional Democrats unveiled proposed legislation that would ban choke holds along with some no-knock warrants, that would limit the transfer of military equipment to police departments, and that would make it easier to track and prosecute police misconduct.
Douglas of Houston Justice said acts of violence by police need to be documented with methods beyond the public capturing such encounters on video.
"The public has no idea how many complaints are made against some of these police officers," he said. "And as someone who used to wear a uniform — I used to be a correctional officer — I can tell you some of these bad behaviors when they go unchecked, they increase. There's sort of this invincibility factor. And we've got to get rid of it. People are on their best behavior when they know they're on camera."