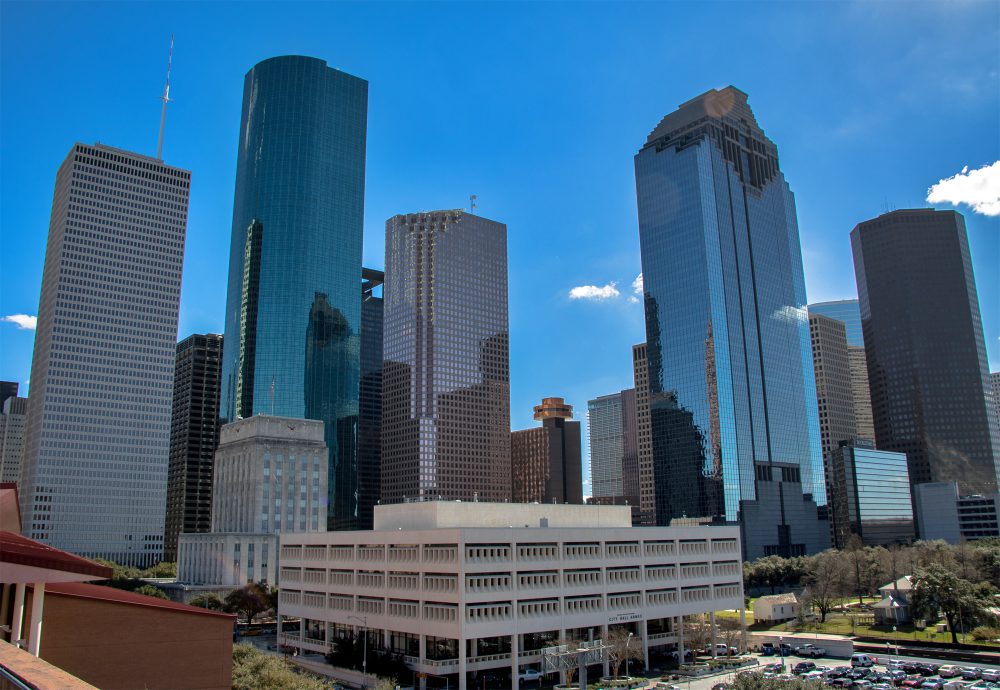 Since 1982, sociologist Dr. Stephen Klineberg has been tracking many aspects of life in our city with his annual Houston Area Survey. The longest-running study of its kind, each year it tells the story of the region's economy, population, overall life experiences, beliefs, and attitudes.
And, while each year's survey is a snapshot, when put together they offer a bigger picture of how the Houston area has changed across the decades. And that's, in part, what you'll find in Klineberg's new book, Prophetic City: Houston on the Cusp of a Changing America.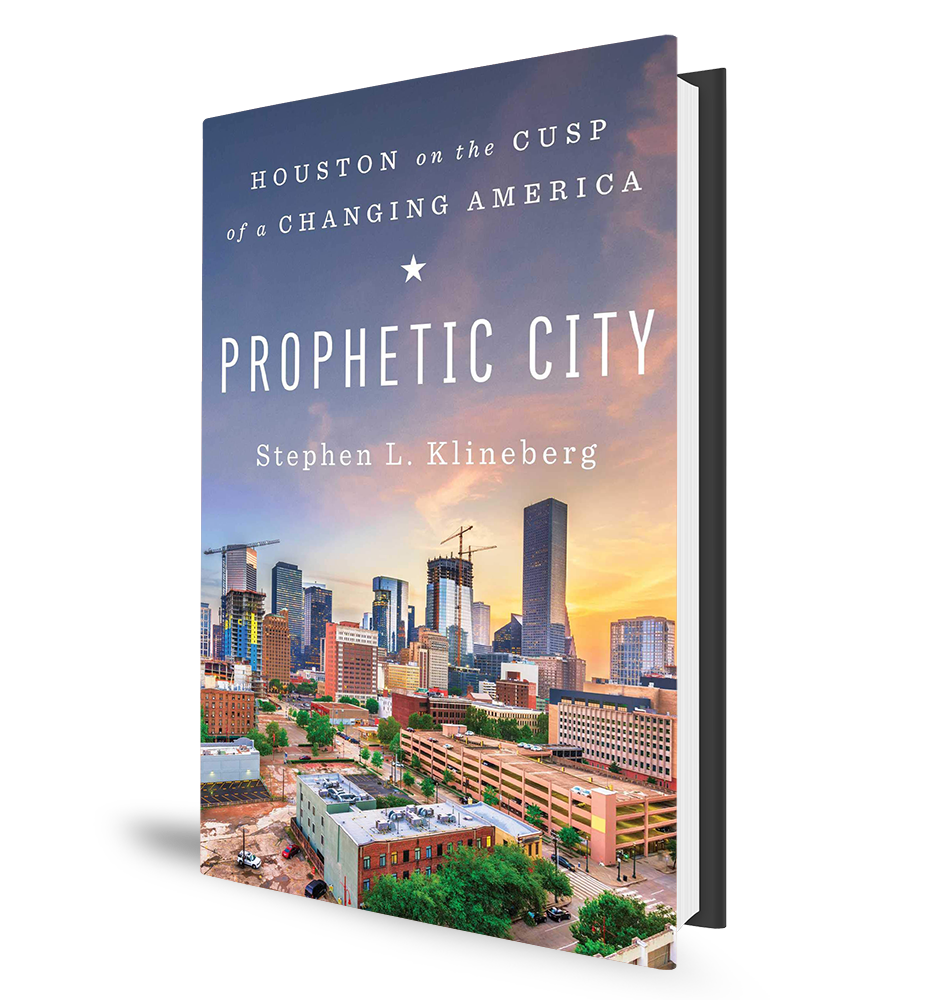 But you'll also find what Houston has to tell the rest of the country — its prophecy.
"Houston turns out to be one of the most interesting, consequential cities in all of America," Klineberg told Houston Matters with Craig Cohen. "This is where — for better or worse — the American future is going to be worked out."
To understand that American future, it helps to understand a particularly defining moment in the city's past.
Klineberg, the founding director of Rice University's Kinder Institute for Urban Research, says during the oil boom of the 1960s and 70s, Houston was "counter-cyclical" — prospering at a time when the rest of the country was stalling economically.
"This was boom town America," Klineberg said. "It was also a city world famous for having imposed the least amount of controls on development of any city in the western world. 'Who cares if it's ugly? So what if it smells? It's the smell of money — come on down!'"
MORE: Dr. Klineberg Discusses 2020 Survey Findings
But then Houston faced its own down times when the oil bust of the 1980s struck. However, Klineberg says the way the city recovered from that collapse was prophetic in that it foretold of "the new economy."
"The new economy where the source of wealth will have less to do with natural resources and more to do with human resources," Klineberg said. "With theoretical knowledge and technical skills. An epic demographic transformation — a biracial, southern city dominated by white men has become the single most ethnically diverse major metropolitan area in the country at the forefront of where all of America is heading."
Klineberg argues that no city is more prophetic about how the nation is changing than Houston.
Growing Racial Solidarity
Despite the city's diversity, the book comes out during a period of enormous anger, pain, and anguish over injustice and inequality in America, all of which was brought to stark reality by the death of Houston native George Floyd at the hands of a Minneapolis police officer.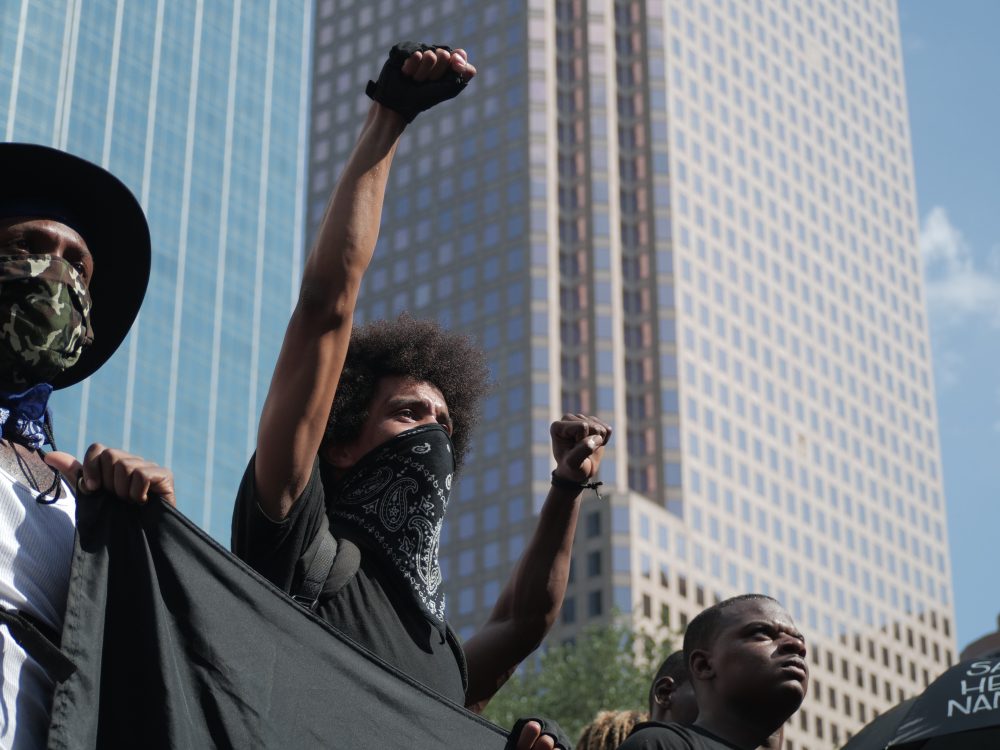 But do the attitudes about race that many Houstonians declare in Klineberg's surveys match up with realities in the streets? He says yes. While he's been watching feelings of racial solidarity grow in Houston over the years he's been conducting the study, he also sees that reflected in recent demonstrations.
"This was not blacks rioting in America as it has been in the past," he said. "This was Americans of all shades and varieties coming together to say, 'This is intolerable for our country.'"
Written By The People Of Houston
Prophetic City is more than just a compilation of survey results. In it, we meet ordinary Houstonians who exemplify the ongoing changes in the city as they seek to build their lives, along with business and civic leaders who are working to address the challenges Houston faces.
"I think of this as a book about Houston, written by the people of Houston," Klineberg said.