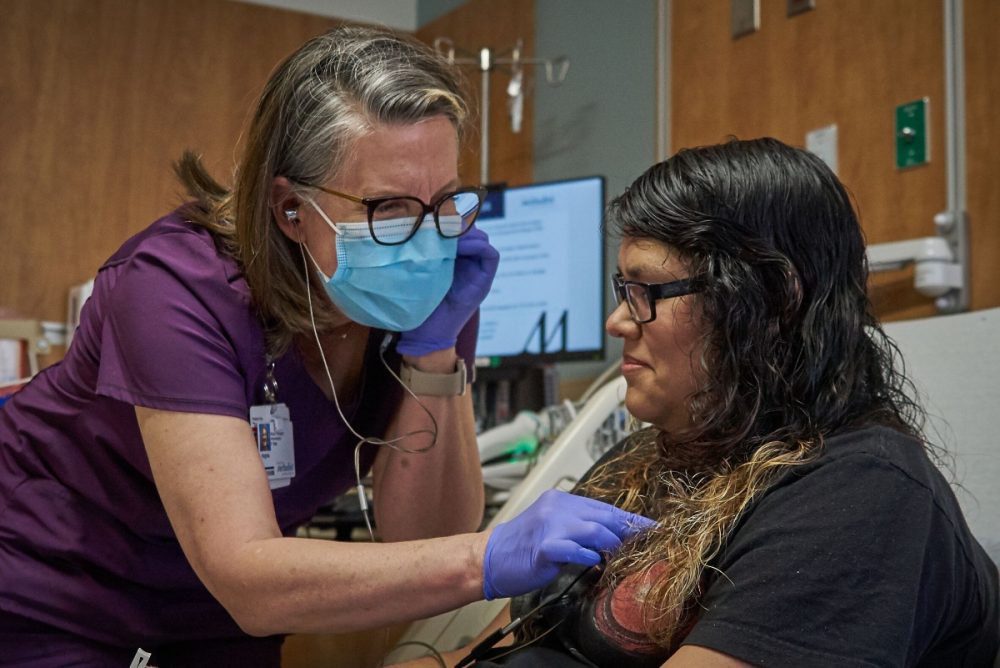 Updated 2 p.m. CT Friday — A spokesperson for Houston Methodist says Emelia Herrera will be reunited with her baby on Saturday — just in time for Mother's Day.
—
A baby is born, you hear its piercing cry, nurses place it against a mother's chest – and two well acquainted strangers truly meet for the first time.
That's usually how we picture the moment of childbirth. But Houston's Emelia Herrera is still waiting for that moment.
On April 8, her husband, Erick, took her to the ER. She was 35 weeks pregnant with the couple's second child. She had a fever and shortness of breath.
"And once I got there, I remember I could hardly talk," she told Houston Matters producer Michael Hagerty. "That's how much I couldn't breathe."
She was rushed back to a room and given oxygen.
"And, after that, I basically blacked out," Herrera said.
She was given a test for COVID-19, which eventually came back positive. And doctors performed an emergency C-section, but it was several weeks before she woke up.
"I didn't even know I had given birth, through a C-section, and I had woken up two to three weeks later at another facility," Herrera said. "And that's when I noticed I didn't have my stomach – I didn't have my baby. And that's when they explained to me everything that happened."
Fortunately, her baby – the couple's second daughter, Selina – was born healthy.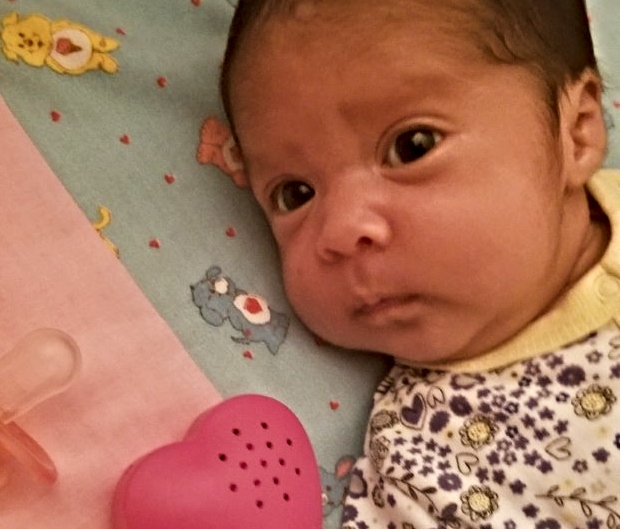 But nearly a month later, Herrera still hasn't met Selina in person. Herrera remains hospitalized at Houston Methodist where she's recovering and undergoing physical therapy for nerve damage that's affecting one of her feet and her ability to walk.
At the same time, her husband had to be quarantined because of his exposure to the coronavirus.
"As much as I really want to see them right now, I wouldn't want them to be exposed in a hospital with everything that's going on," she said.
So, while Herrera continues to regain her strength and work toward going home, some of the music therapists at Houston Methodist's Center for Performing Arts Medicine came up with a special way for mother and daughter to connect – and to help Herrera deal with the emotional impact of everything she'd been through.
Music therapist Virginia Gray convinced Herrera to allow her to record her heartbeat.
"And then I said, 'The baby's already going to know your heart,'" Gray said. "'And it would be nice to record your heartbeat and use it as the base to a song – you can pick the song – and we can let baby hear it.' And she was like, 'Ahhh yes – she knows my heart. She knows my heartbeat already. Yes – come.'"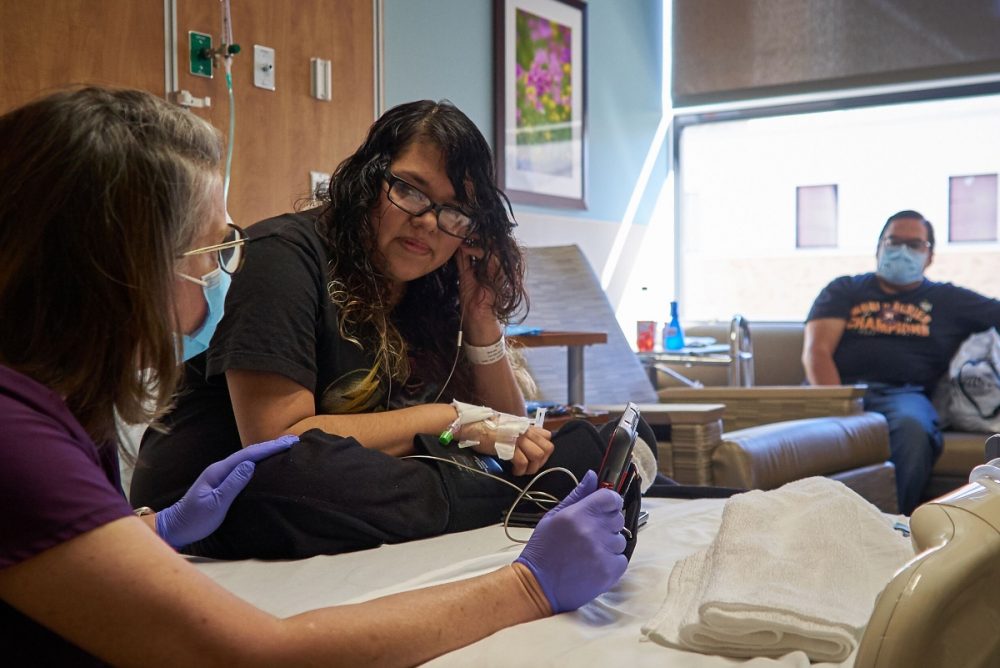 Gray said it was obvious Herrera's family was important to her.
"One of the first things she tells me about [is] her other daughter and that she's a stay-at-home mother," Gray said. "I mean, this is the pride of her life is these babies and that she's a mother and so proud of that and the closeness between she and her husband. And she begins to share some of that with me, and you can see the light, spark come on in her eyes and the personality beginning to come back."
Herrera liked the idea because it filled a temporary void for her new daughter.
"I felt that she was just missing out on me because I'm not physically there," she said.
So, they recorded Herrera's heartbeat and combined it with a message from her and audio of Gray singing a lullaby – because Herrera didn't feel quite up to singing it herself just yet.
Listen: Emelia Herrera's Heartbeat + Lullaby:
So, now, the baby's grandmother, who's taking care of Selina until her mother is out of the hospital, can play the recording for her in her crib.
"And baby's now taking naps and listening to mom's heart and mom's voice," Gray said.
Herrera loves that her daughter can hear part of her anytime she wants.
"My mom tells me whenever my daughter is listening to it, she'll go to sleep with it, and she'll make little faces," Herrera said. "So, it makes me a feel a lot better knowing that she still has that little part of me there next to her there."
The sound of her mother's heartbeat is a natural way for baby Selina to reconnect, because it's one of the first things a baby hears in the womb. Jennifer Townsend, who manages the creative arts therapies at Houston Methodist, explains that both the heartbeat and the sound of a mother's voice are important for a baby to hear — both inside the womb and out.
"At birth, that definitely plays a huge role in their connection with mom, and their desire to be around mom and the bond that happens there," Townsend said.
And then, to help Herrera feel connected with baby Selina, Gray recorded the baby's heartbeat and set it to a song Herrera chose, a version of "A Thousand Years" performed by singer Christina Perri.
Listen: Baby Selina's Heartbeat and Song
Herrera is still in the hospital and continues her rehab, using a walker to basically relearn how to move around on her own. And she was only recently able to see her husband for the first time in weeks.
Once in a while, though, she lets her mind drift to the thought of being reunited with her family – and meeting her new baby for the first time.
"I always get emotional just thinking about it," she said. "I think I'll just start just crying whenever I hug them because it's just been too long."
But, until that day comes, Gray hopes her work helps Herrera feel like a mother again.
"I mean, you're still a mom even if you're not with your baby," she said. "And to give her an opportunity to be that baby's – her baby's – mom, it reminds you that yes we are still connected even though we're apart."