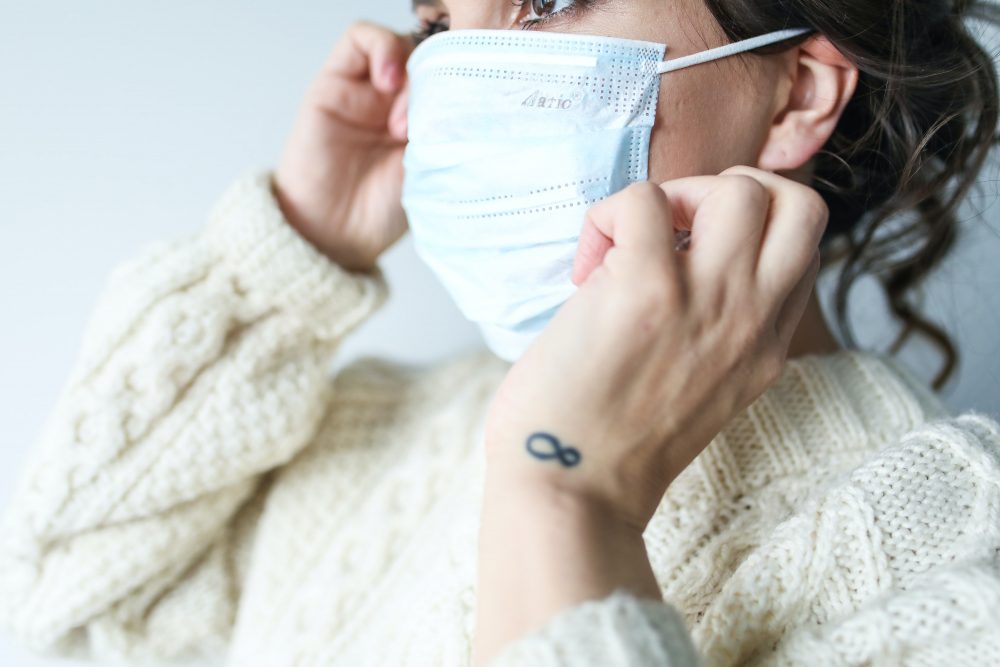 Houston's deaf community is facing some challenges these days. For one, interpreters can't wear masks to convey messages during press conferences or when they're trying to communicate with — and for — a hearing-impaired patient in a hospital.
In the audio above, Sharron Hill, the director of the American Sign Language Interpreting (ASLI) Program at the University of Houston, spoke with Houston Matters about the challenges the deaf community faces.
Eyebrows Can Mean "Yes" Or "No"
What do you do when the only way anyone can communicate with you is by never covering your face? American Sign Language (ASL) interpreters have faced criticism from those with hearing for not wearing masks during live press conferences. But the reality is more complicated than a disregard for social distancing.
ASL uses hand movements, body language, facial expressions, and lip reading to convey the nuances of a conveyed message.
"Language is grammar — it's sentence structure," Hill told host Craig Cohen. "And so, the way that individuals who communicate with a visual mode of communication convey grammar is on the face."
For the hard of hearing, the differences between facial expressions convey simple things like emphasis, declaration, or even a question.
Inventor Allysa Dittmar, who was born deaf, is working on a solution by creating clear face masks, but currently is only taking pre-orders. So, while solutions like hers make their way to the market, many members of the deaf community have to remove their masks in order to sign effectively.
Sick And Cut Off From Communication
Additional issues arise if a deaf or hard of hearing person has become infected with COVID-19 and can lead to miscommunication — or a total communication breakdown. While some medical professionals will enlist the aid of an ASL interpreter via video conference on a computer or a tablet, there's still problems with that approach.
"Imagine now you're in this situation where you've been hospitalized with COVID-19," Hill said. "Everyone around you is wearing masks. You have no idea who is talking or what the issue is about. And then the interpreter on the screen freezes. The level of anxiety, fear, isolation — it's compounded."