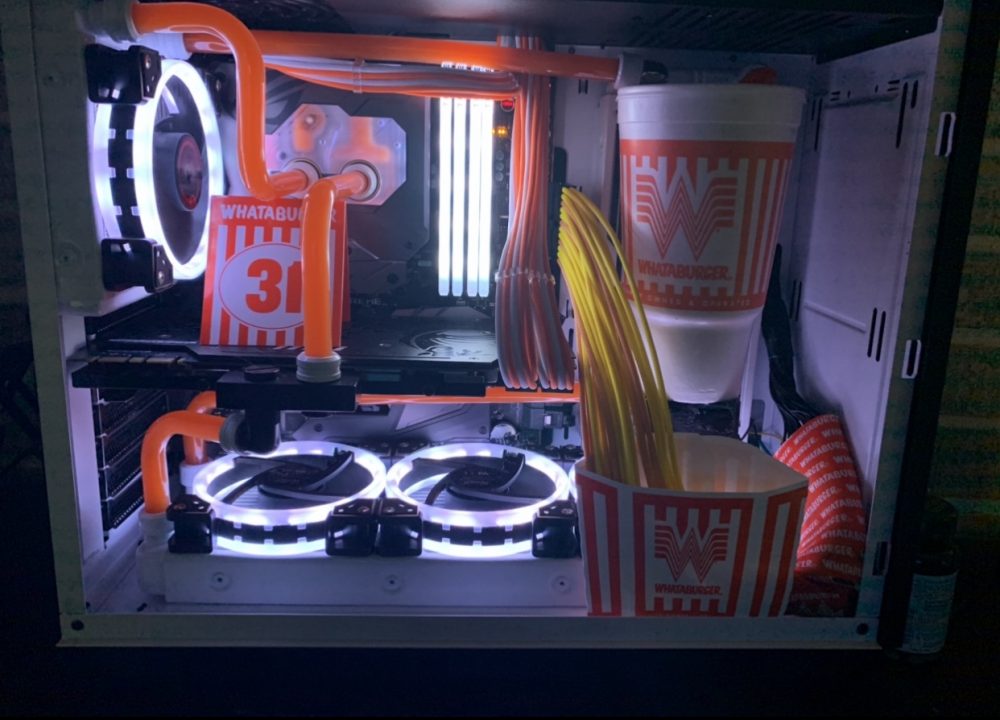 Here are some of the basic components of a Joshua Wilkinson computer:
Motherboard

Hard drive

Whataburger cup

Central processor

100-plus LED light glowing orange and white

Video card

Coolant in Whataburger cup

Random-access memory

Orange drink koozie

Yellow cables that resemble french fries

Power supply

Whataburger number tent (stolen from a store)
As electronic sports are becoming more ubiquitous and competitive, gamers are finding themselves with the need to custom create their computers to combat the massive wear and power needed to process graphics and online gaming.
Overclocking (raising processing speeds on a computer) can increase performance but can also overheat and even cause fires. Traditionally, fans have been installed to cool a computer's internal components, but they can be loud and often not strong enough to cool an overclocked computer. And they can bring in dusty air from outside, creating fire hazards.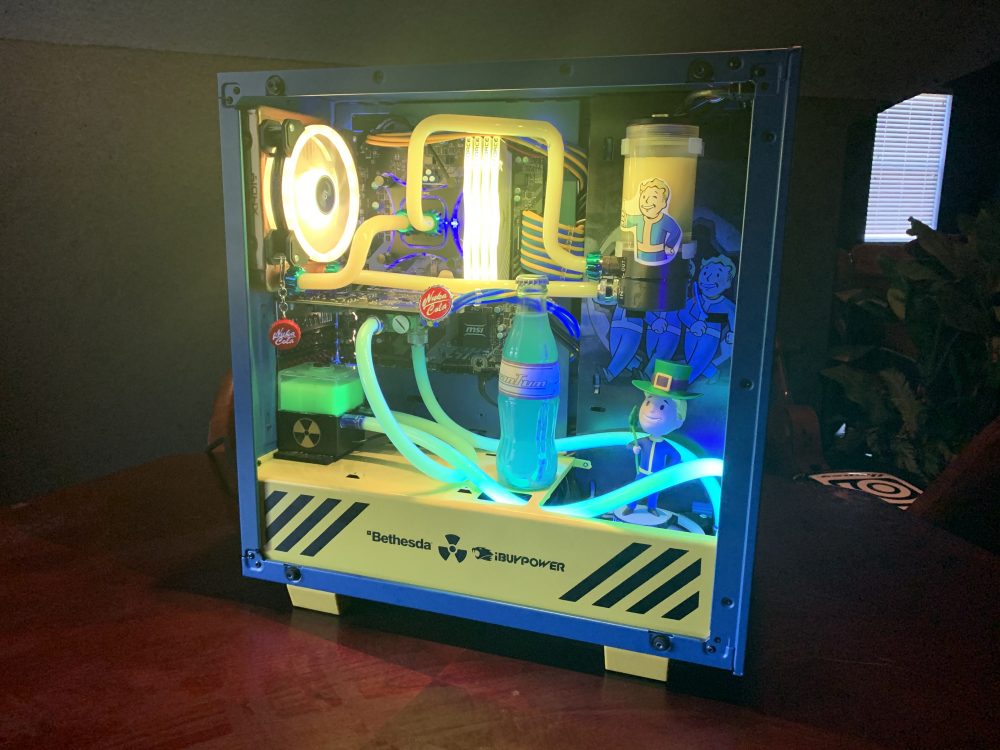 Computer builders, such as Wilkinson, have now turned to liquid coolants, such as distilled water or antifreeze, carried throughout a computer via a series of pipes — similar to a car's radiator system.
As custom builders were constantly working under the hoods of their PCs, many discovered how aesthetically boring computers can be to look at. So, part of the fun of a custom build is designing visually-stimulating alternatives to the often flat, utilitarian boxes most off-the-shelf computers are encased in.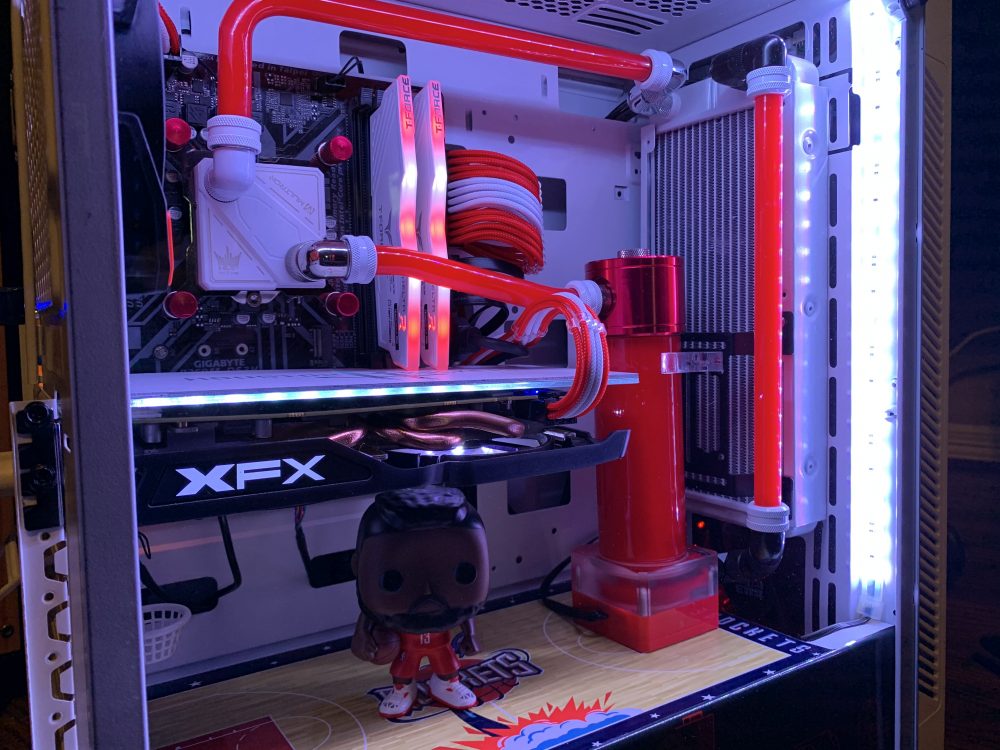 Wilkinson embraces the empty spaces in order to display his combined love of Houston culture and gaming with computer build-outs for clients and personal use.
"I've made a Minecraft one before, and it's like you're inside of a cave." he said.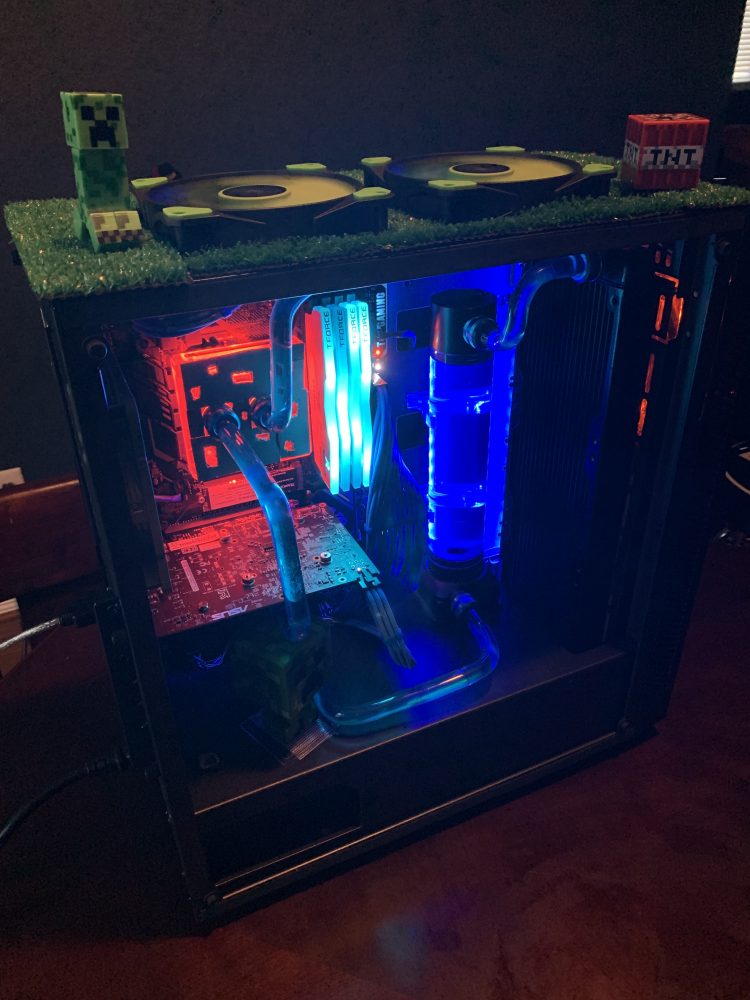 At first, Wilkinson started small by adding color-changing LED lights to enhance the interior of his PCS, and soon he was creating dioramas inside of computer towers that reflected his interest in the Fallout series and the Houston Rockets.
Inside, along with the necessary components of a computer, toys and props provide a unique feel and highlight the owner's interests and style.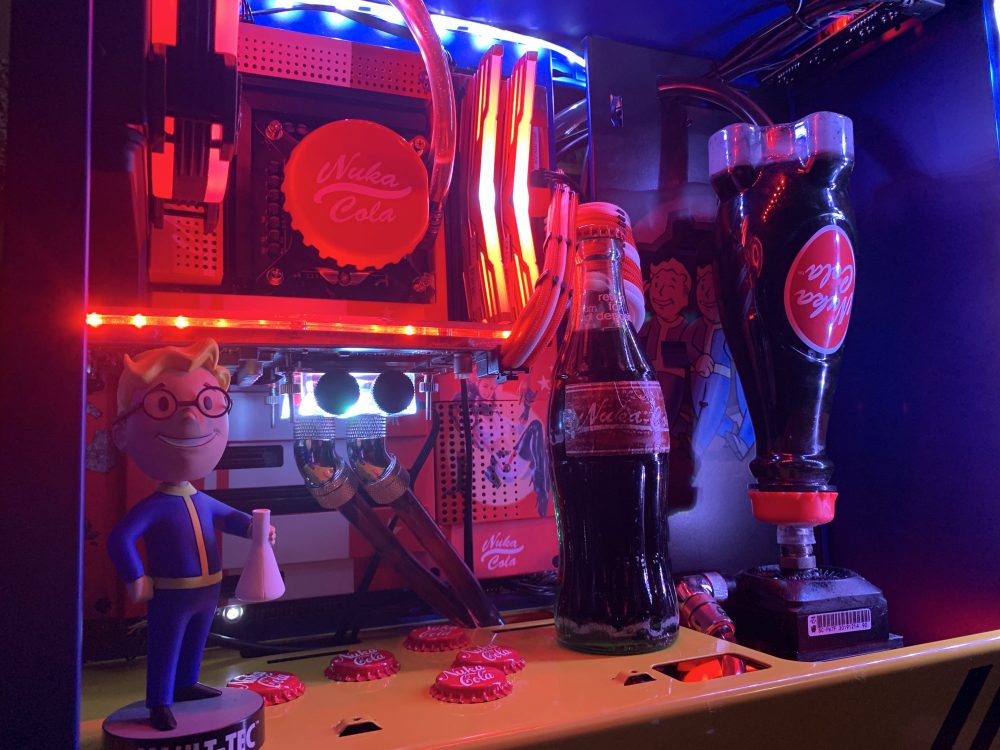 "What I want people to see in these computers is that there's more to them than just a boring old gray box like in the past," Wilkinson said. "It's like art. It's like a canvas for you to make something out of."
Wilkinson now sells his custom computers to pay for his college tuition at the University of Houston-Clear Lake. His dream build is to fit every aspect of Houston into one computer.