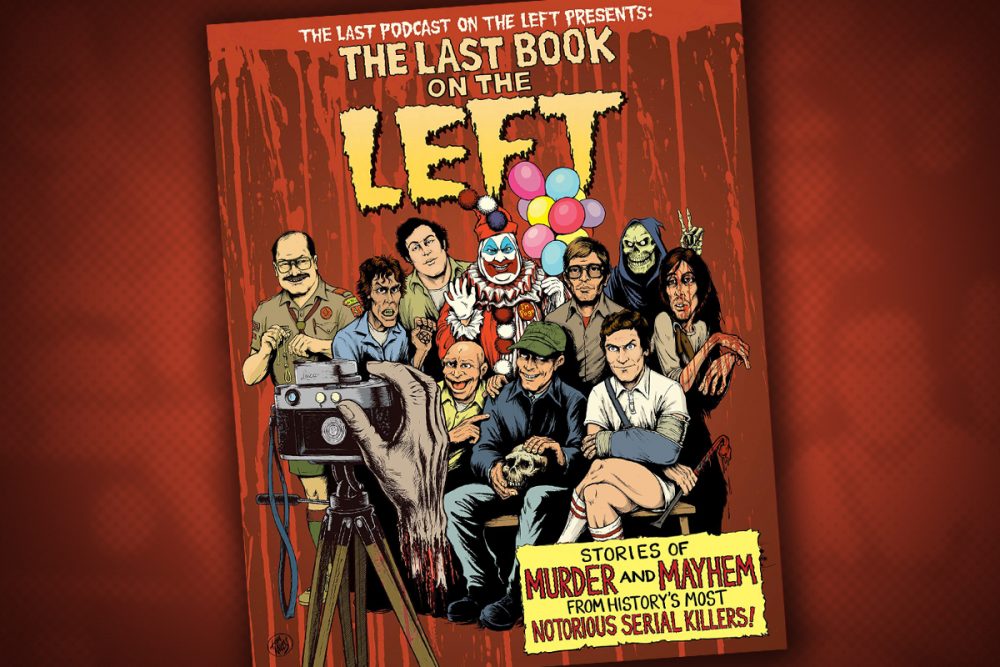 The Last Podcast on the Left is a popular podcast exploring all things horror, true crime and the like.
Now, the folks behind it — Marcus Parks, Ben Kissel, and Henry Zebrowski — have compiled a new book about some of the high-profile subjects they've featured over the years, such as John Wayne Gacy, David Berkowitz (aka Son of Sam), and Jeffrey Dahmer. It's called, naturally, The Last Book on the Left.
The book is a cross between a true crime novel written by Parks and a pulp comic featuring illustrations by Tom Neely. And it's punctuated by quips and additional information from Zebrowski and Kissel.
https://www.instagram.com/p/B94UXTxjmoQ/?utm_source=ig_web_button_share_sheet
"When we talked about the book, my first impulse is that I really wanted it to be like an evil Mad Magazine," Zebrowski said. "…I wanted this book to be like my original serial killer encyclopedia that I used to bring into middle school that used to get me into trouble…that if you were 14-years-old and reading it you might be in trouble."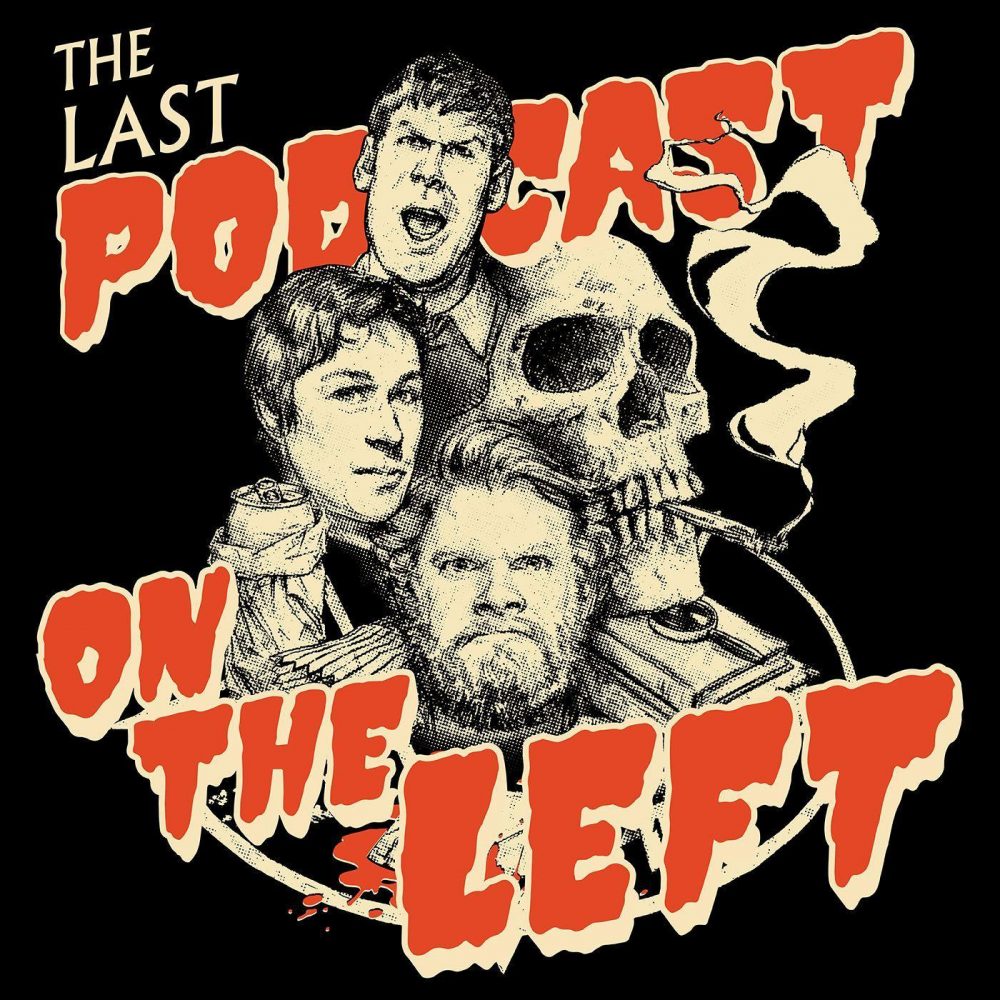 In 2011, Parks, who was a writer, and Kissel, a 6'7" tall stand-up comedian and pundit, crammed themselves into a small hallway closet in the basement of a Mexican restaurant in Brooklyn to make a podcast about their favorite subject: horror movies.
Two episodes later, their friend Zebrowski, a sketch comedian and actor in films such as The Wolf of Wall Street, appeared as a guest and announced he was becoming a permanent host without discussing it with Parks or Kissel.
More than 400 episodes later, the podcast's subject matter has ranged from the strange lore of UFOs, to the supernatural, to the crimes of infamous serial killers, and a six-part series about the events of Jonestown.
With 3 million downloads per episode, a Spotify-exclusive contract, an independent podcast network, The Last Podcast Network, which is home to the geek culture and history podcast Wizard and the Bruiser and the celebrity gossip podcast Page 7, The Last Podcast on the Left has become a counter-culture phenomenon.
Parks cites Houston's dark history as a turning point for their more serious approach on the show when covering the case of Dean "Candy Man" Corll, a serial killer from The Heights and Pasadena during the 1970s who had close to 30 victims, many of which were teenage boys from low-income neighborhoods. His killing spree only stopped when his accomplice and potential victim Elmer Wayne Henley murdered him.
"The show has grown organically over the years," Parks said. "And we've followed what information we had found and Dean Corll — that was a moment when we had amassed enough information about a serial killer and enough information about the investigation of serial killers like Dean Corll is a prime example of a bungled investigation."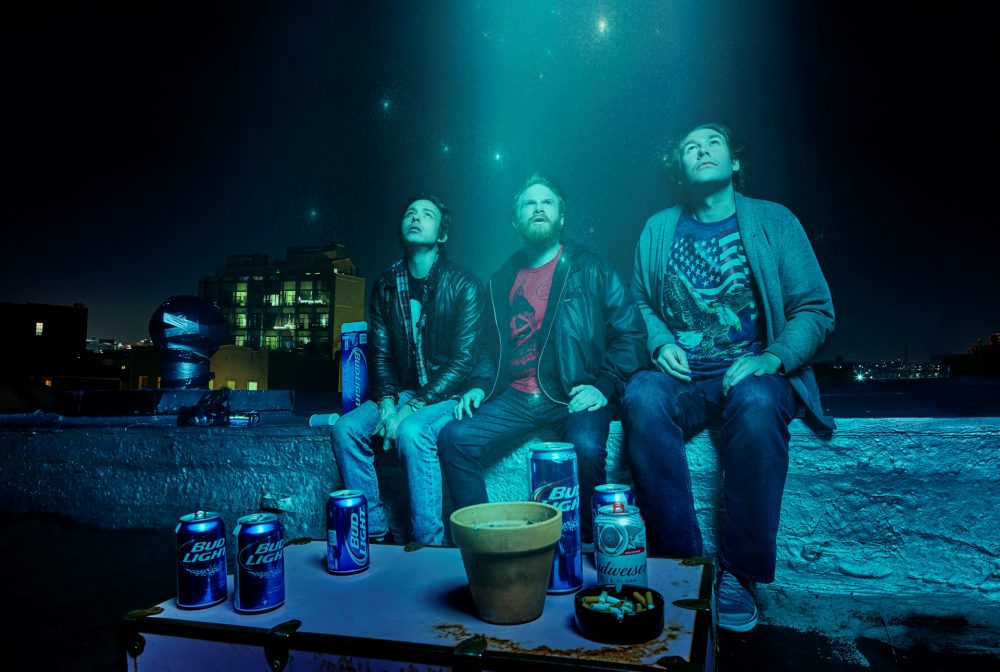 While the show is presented as a sophomoric, macabre look into true crime with Zebrowski spoofing their subjects like sketch characters, the show has received acclaim and cult status for its dedication to fact-checking and critical review of true crime materials — along with its ability to humanize iconic predators.
"I know serial killers — they are people," Zebrowski said. "So, it's more of the understanding — I don't know if it's a sympathy but... I get it...you want to feel important and loved just like anybody else does, but because you have very little tools in this process that means that you're going to go for something that's easy, which is being highly destructive."
The trio originally had a live show planned this month at Cullen Performance Hall. However, the COVID-19 pandemic forced both that and their book tour to be postponed.