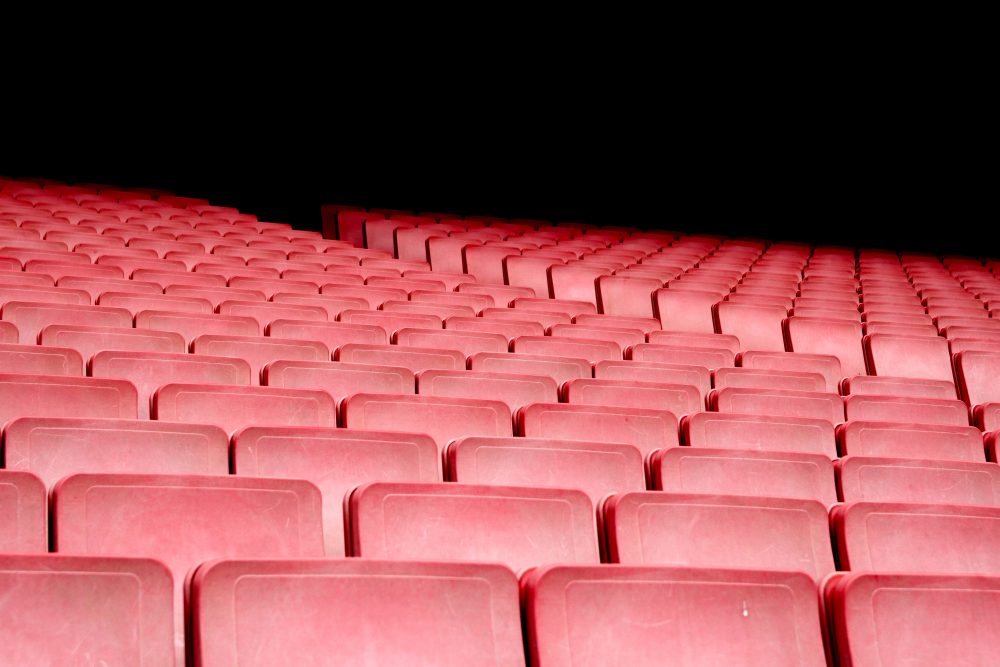 You know what business really suffers when we're all told to stay home – a business that's built around bringing people together in the same space to entertain them.
From Houston's lauded theater district, to our performing arts halls, to concert venues, to the area's improv and stand-up showcases, stages across Greater Houston are bare and seats are empty for the foreseeable future. And that leaves many theaters with near-empty pockets.
That was most evident when The Alley Theatre temporarily laid off 75 percent of its staff due to the cancellation of its entire season. And many other performing arts organizations have furloughed or laid off their staffs as well.
So how are local performing arts groups coping with their lost seasons and lost revenue?
The Original Gig Economy
Many artists and performers are used to living in a gig economy, taking on contract positions for limited lengths of time. But now that time in between is entirely unknown.
Performance spaces are now setting up donations and implementing emergency relief funds to provide some money to artists. But record-breaking unemployment benefits requests are delaying funds to former employees.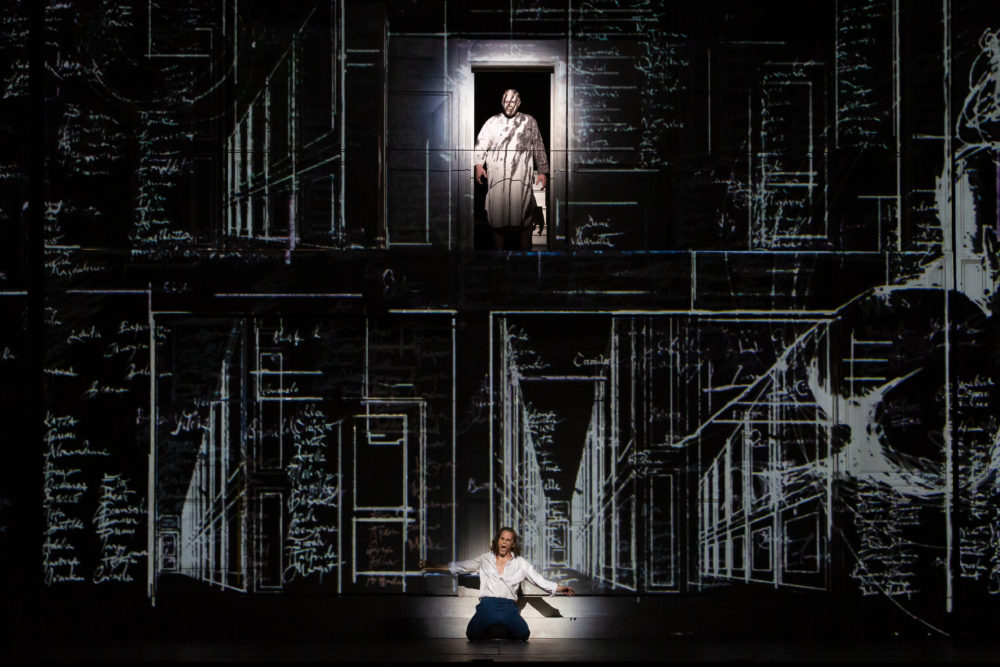 Houston Grand Opera was able to provide 50 percent of their performance fees. Many of their performers could no longer arrive to perform due to the European travel ban announced earlier this month, but many of them stress that donating to theaters and artists is the best course for their survival.
The majority of the opera's patrons are turning back their tickets as a tax credit, putting the organization ahead of the industry norm in terms of financial stability, according to Perryn Leech, HGO's managing director.
Leech told Houston Matters host Craig Cohen on Friday that lovers of the arts looking to help out should keep those gig-to-gig performers in mind at a time like this.
"Because if you do want to see those artists in the future — some of these are having extraordinary hardship right now — so donate to the company of your choice," Leech said.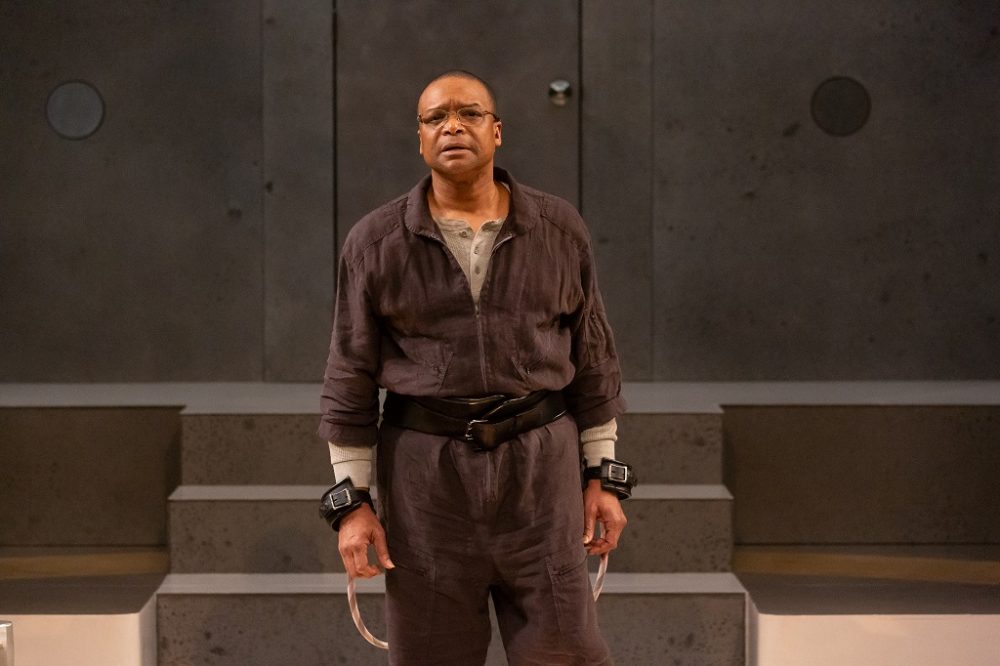 Adapted For The Screen
The Alley has adapted to the situation by producing a video of its performance of 1984 that ticket holders can watch online.
Brandon Weinbrenner, associate producer and casting director, says money generated from ticket sales will go to the organization's emergency relief fund.
"We quickly organized a three-camera professional shoot of the show that we are looking to share with audiences who would be willing to purchase the tickets starting as soon as this weekend," Weinbrenner said.
Station Theater, an improv and stand-up space, is also relying on donations and community support to ride out the lack of funds during social distancing regulations. Some of their performers have hosted online fundraising events — such as a comedian who read vintage pulp magazines — which have raised more than $1,000 for the theater so far.
Resilience Tested Yet Again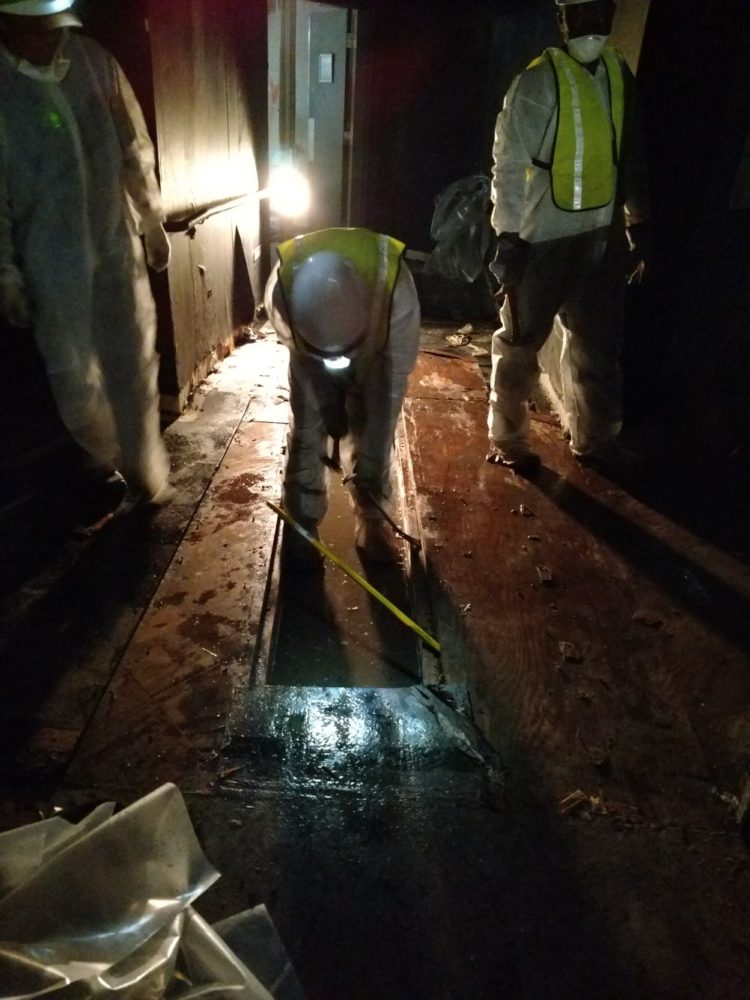 Houston theaters have only just recovered from the effects of Hurricane Harvey three years ago. The Alley suffered a near-total loss of inventory because of extensive flood damage to multiple floors. After the hurricane, community donations and organizing efforts were able to restore the venue.
Weinbrenner takes some solace from the Alley's continued survival.
"I think it's universal for the city of Houston about resilience, and support, and community...I'll never forget that feeling during Hurricane Harvey of a city that was in it together," he said.
Station Theater co-owner Jessica Brown emphasizes creativity and positive thinking will be the key for her organization to move past the pandemic.
"We're definitely looking to encourage people to be creative, and that really is the crux of improv," she said. "The concept of 'Yes, and' where you accept what is given to you and you add a detail to it and...how you create the things on stage that have no script. There is no script for this. We don't know what's coming next. All that we can do is just say yes to what's been given [to] us, and add our own stamp to it, and keep moving forward as a team."