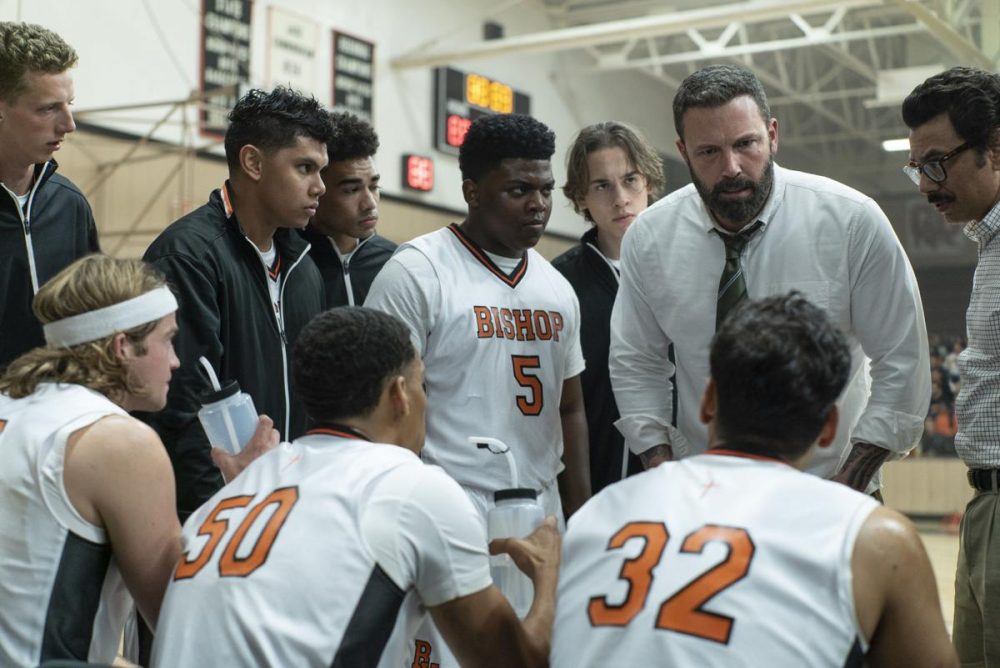 You'd be forgiven for looking at the poster or trailer for The Way Back and thinking it's just another sports movie.
Ben Affleck plays Jack Cunningham, a former basketball star being called upon to coach his old high school team that's been struggling in recent years. But the heart of the story follows Jack's struggle with alcoholism and how he navigates that amidst his new position.
Now, during this time of social isolation and stay-at-home orders amid the COVID-19 outbreak, an already isolating condition like drug or alcohol addiction can be significantly exacerbated.
Still, despite our inability to engage socially and be in close quarters these days, the local nonprofit The Council on Recovery is continuing to help its clients dealing with addiction and other mental health disorders.
On this edition of The Bigger Picture, the Houston Matters monthly discussion of the issues and ideas addressed in film and television, producer Joshua Zinn talks with local writer and critic Peter Vonder Haar about The Way Back, which was recently released on streaming services, and its not-so-sports story.
Then, Lori Fiester, clinical director at the Center for Recovering Families at the Council on Recovery, talks about the challenges of fighting substance abuse and how that's depicted in the film.