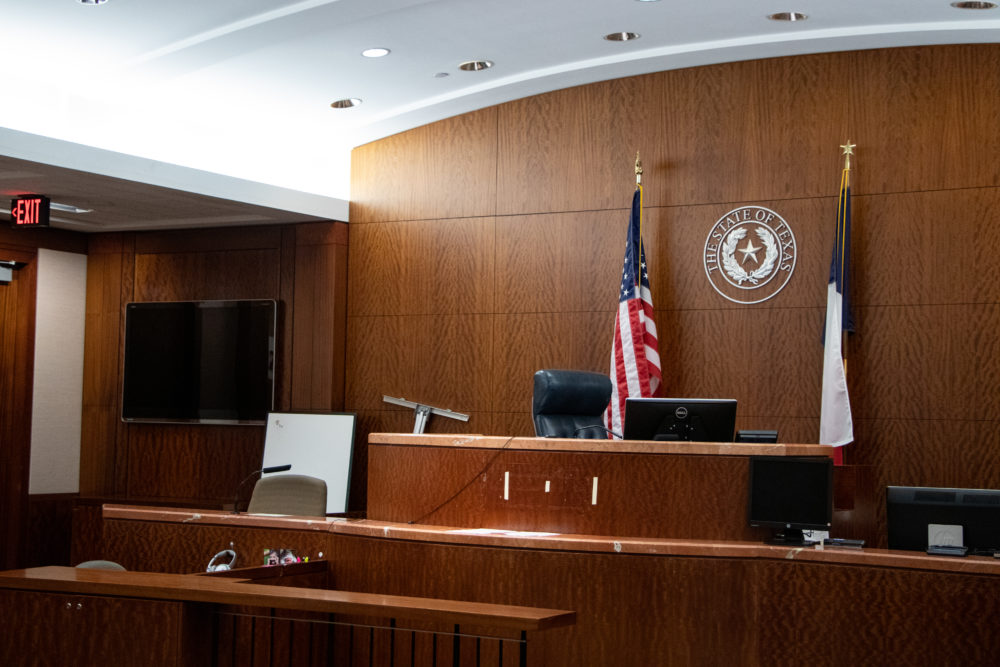 COVID-19 has halted so much of our normal lives, but some things keep right on going – even if they're being done much differently in the meantime. That includes the courts, to some extent.
While activities have been drastically reduced in Harris County's criminal and civil courts, District Clerk Marilyn Burgess told Houston Matters with Craig Cohen on Thursday that some activities simply can't be halted.
"When someone is arrested they have a Constitutional right to a hearing," Burgess said. "And so we have to keep the courts open for that."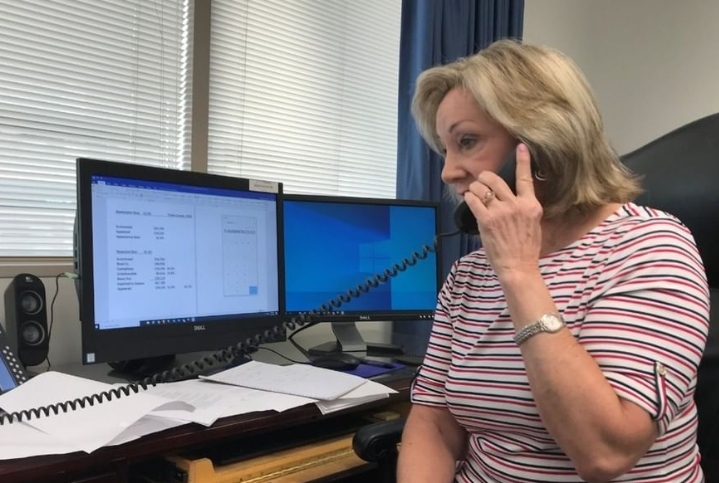 Burgess said courts in the county are operating at about a quarter of their normal level right now, and that includes both felony and misdemeanor criminal courts, civil courts at both the district and county levels, along with juvenile and family courts.
"Everyone has been significantly reduced, and procedures have put in place to limit the number of people allowed in a courtroom," Burgess said.
Judges, prosecutors, attorneys, and defendants are appearing at hearings and proceedings remotely using video conferencing. Some clerks are still coming to court while others are working remotely.
No Jury Duty Until At Least May 1
This means all jury trials have been stopped until at least May 1, but that could be extended depending on what happens with the COVID-19 outbreak.
"We don't where we're going to be come May 1, but we're going to have to make a decision very quickly if we're going to issue summons for May 1 as they have to be mailed out at least three weeks in advance," Burgess said.
That means her office will have to make a decision on the matter by April 3.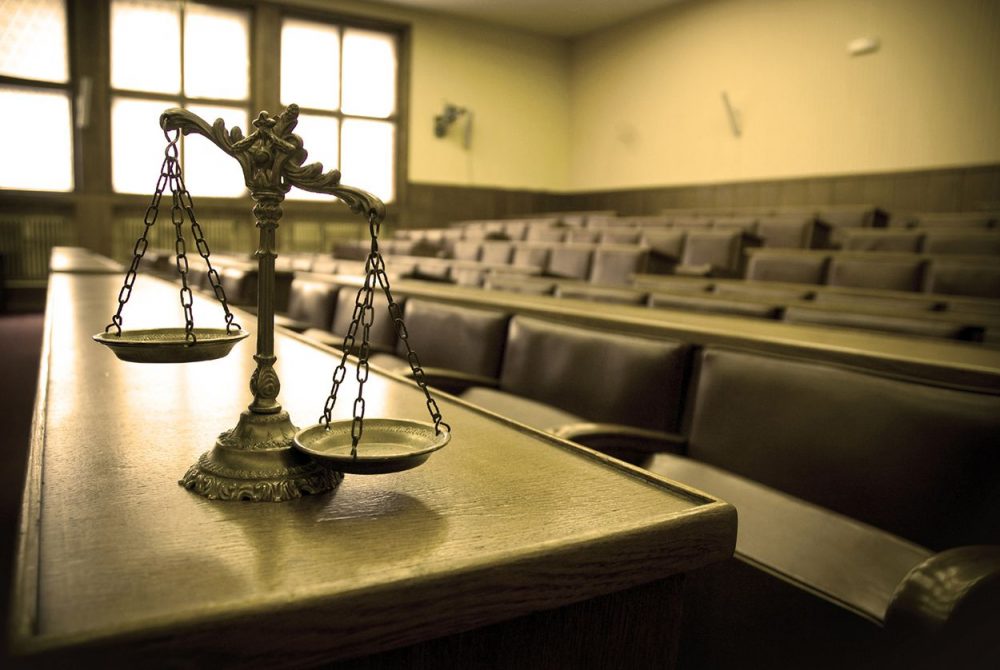 E-Juror System
As the stay-at-home situation has unfolded over the past several weeks, many people who had received a summons for jury duty were left wondering what they were supposed to do.
The unpredictable nature of this situation has Burgess hoping to implement an e-juror system. That would be an electronic interface where people who receive a jury summons by mail could sign up to receive electronic updates via text message and email about the status of their jury service.
People could get alerts about cancellations before they waste time coming down to the court. And it would save the county money since they wouldn't have to pay jurors who don't end up serving. Harris County has about a 50 percent response rate to jury summons, and about half of those are able to avoid serving through various exemptions or disqualifications. So, only about a quarter of the people the clerk's office summons actually end up appearing for jury duty, Burgess said.
"This system is in place across many counties in our state, and it showed to dramatically increase appearance rates," she said.
District judges who make up a local jury committee would have to approve the system for it to be implemented.
Long-Awaited Repairs Delayed
Construction had begun in February to repair the jury plaza at the Harris County Criminal Justice Center downtown, which was damaged by Harvey. But now workers can't congregate in the building. So repairs are on hold. Burgess said the project should take around a year to complete once repairs finally resume.