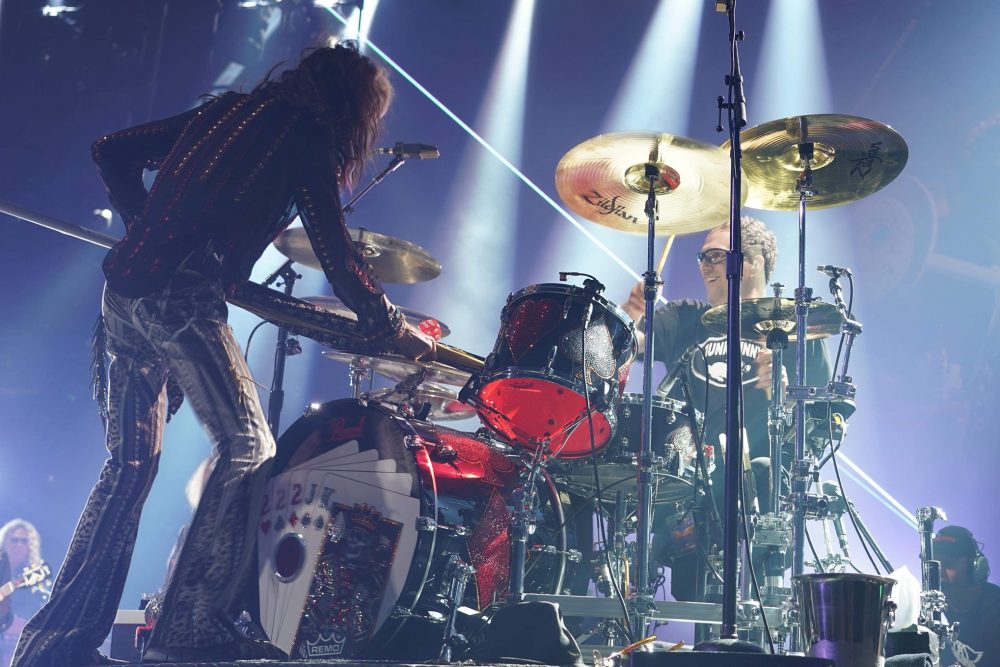 There's a fantasy many musicians and fans have. They're at a concert and suddenly the band makes an announcement: One of the musicians is hurt. Can anyone in the crowd fill in?
That pretty much happened to John Douglas.
The Houston-area native is no stranger to the music world. Initially he perfected his art as a drummer performing with bands that just never quite made it.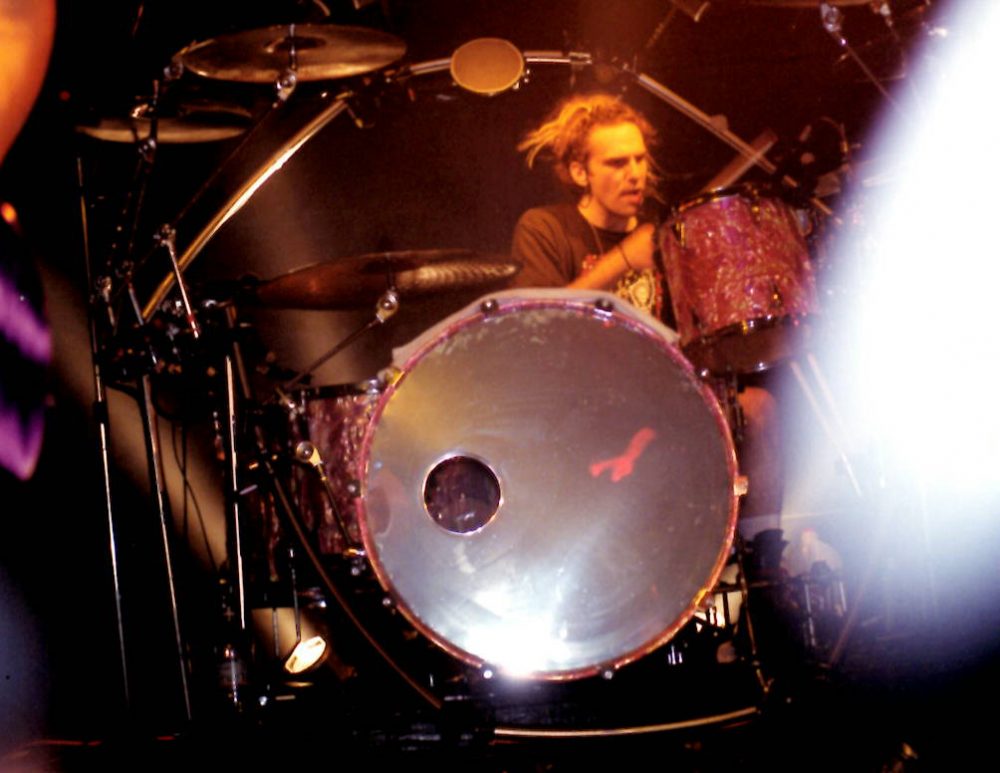 But it was his other passion — visual art, namely drawing and painting — that opened the door for that fateful call.
From The Canvas To The Stage
From a young age, Douglas always loved art and would often draw his favorite bands and musicians. Later on, when he was in bands himself, he always wanted his drum sets to look cool.
"So, I would paint my drums or drum heads or do weird things — put hoses off the kick drums and tell everybody they were air cooled — just doing interesting visual things to stand out among the other drummers," he tells Houston Matters producer Michael Hagerty in the audio above.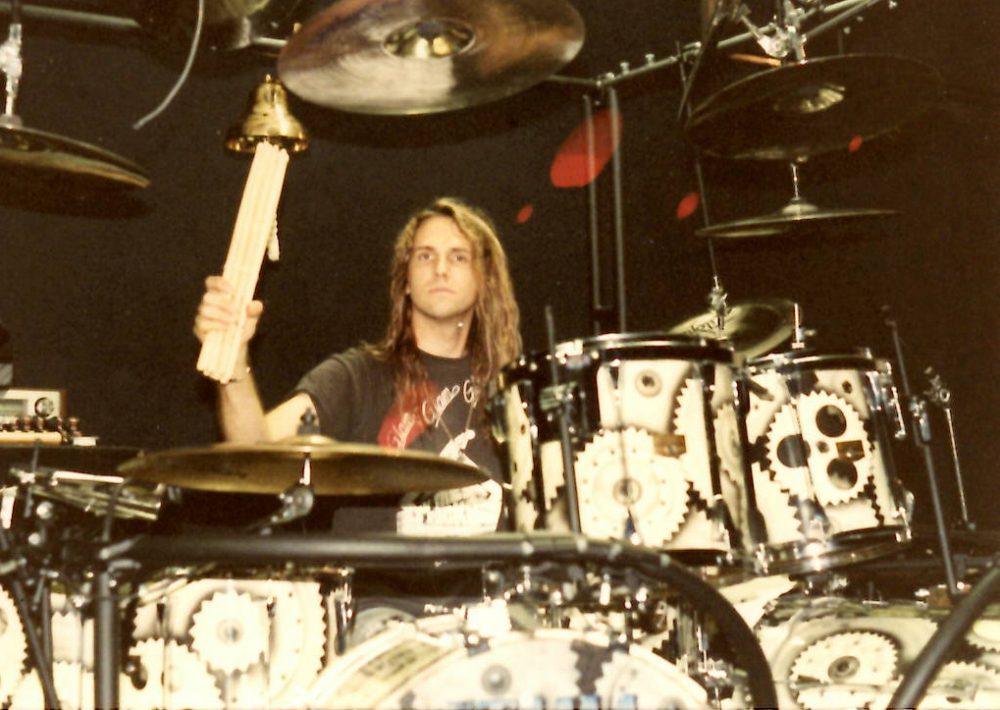 And he did stand out — especially to other drummers who wanted their instruments decked out like his.
Before he knew it, he was painting drum sets for the likes of Guns N' Roses and Houston's ZZ Top. In fact the latter's drummer, Frank Beard, asked him to come on tour as his drum tech, the person who sets ups and tunes the drum set at every show on the road.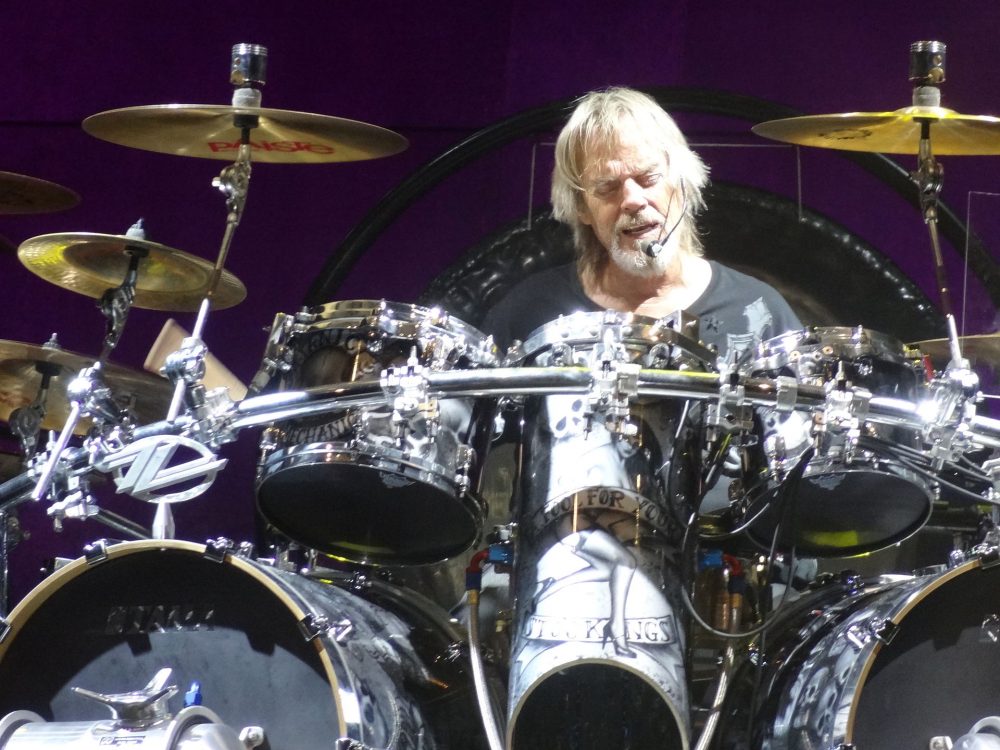 While Douglas took the gig, it wasn't exactly ideal. He wanted to play.
"The thought of just setting up somebody else's drums and tuning them — but not playing — it was like the furthest thing from my mind," Douglas said.
The Fateful Phone Call
But all that changed when the phone rang early one morning on tour with ZZ Top in Europe. Beard had emergency appendicitis. They needed Douglas to play the show the next night.
"It was a crew guy that called me up, and he was notorious for practical jokes," he said. "And it was like two in the morning, and I didn't think it was funny. And so I hung up."
But the next phone call was from the band's lead guitarist and singer Billy Gibbons.
"And he was like, 'Time to step up to the plate Mr. Douglas.'"
Then Douglas knew it was for real.
"When you find out you're going to play drums for the first time with ZZ Top the next night you don't go back to sleep," Douglas said. "So I was up all night with everything going through my head. I ended up playing three shows with them in Europe."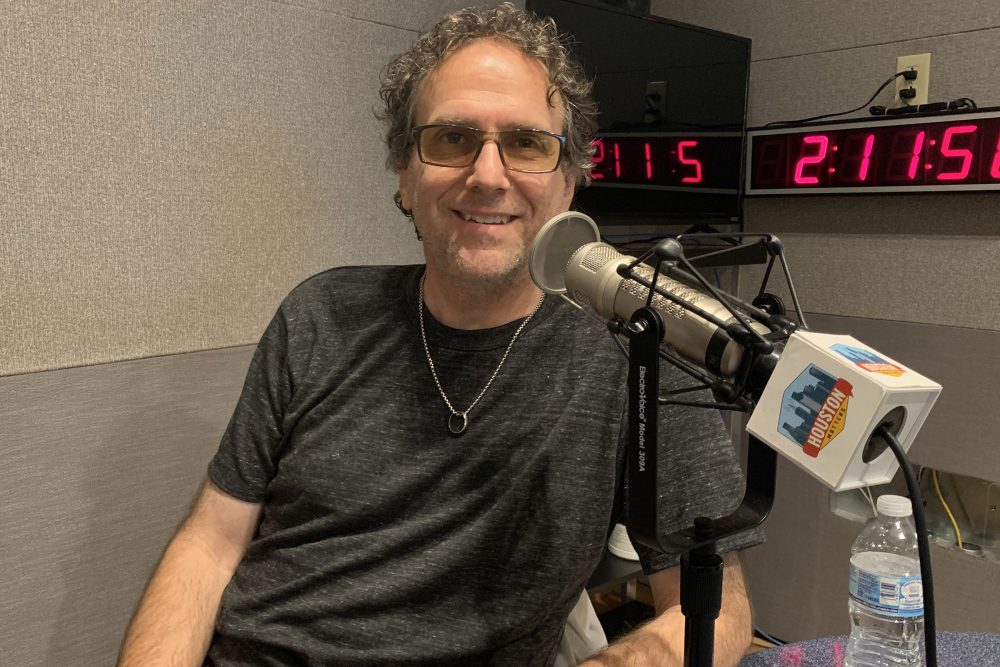 To prepare, all he had was a sound check with the band the day of the show. Fortunately, his time running sound as the band's drum tech meant he had most of the drum part burned into his memory. It doesn't mean that first night — or those after it — were easy.
"I don't remember being frightened," Douglas said. "I just remember being ultra focused so as to not mess up and embarrass myself or the band."
But it didn't end there. Over the years he's filled in on drums during the solo tour of Guns N' Roses lead guitarist Slash, and most recently Aerosmith, which included performing live on stage with Run-DMC on the Grammy Awards.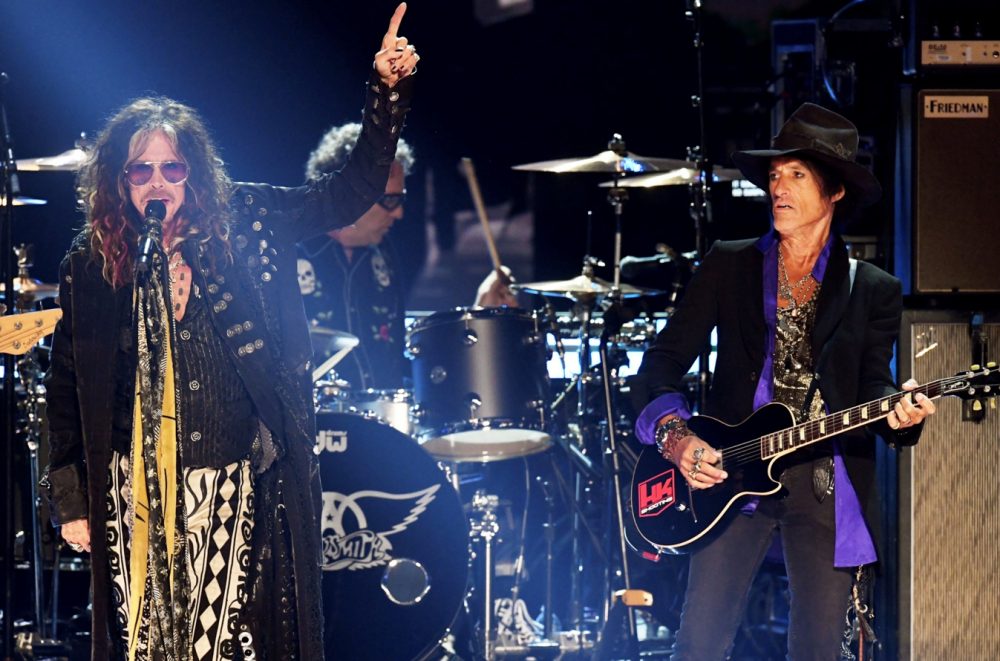 "This is rock and roll royalty and icons — and a dude from Montgomery, Texas," Douglas said. "It was an honor and a thrill to have done it."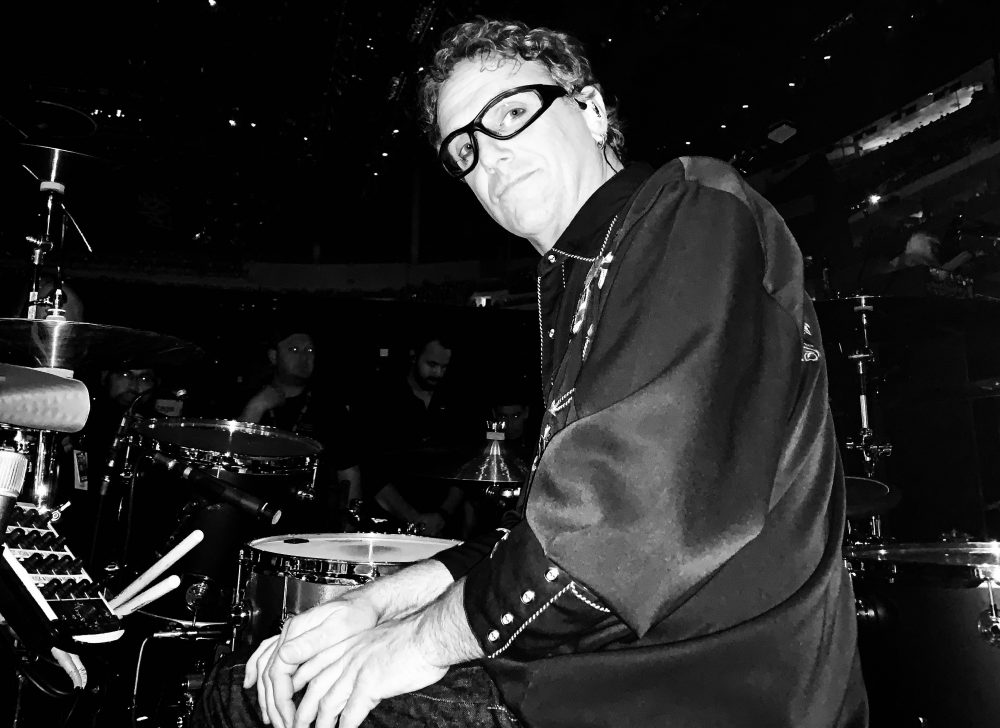 A Passion For Creating
Despite all his success in music, Douglas still has a passion for visual art and takes painting supplies with him on the road to stay busy.
And he's still making artwork of his rock heroes — only now they're large-scale, realistic paintings. Some of the musicians he paints even own some of his pieces.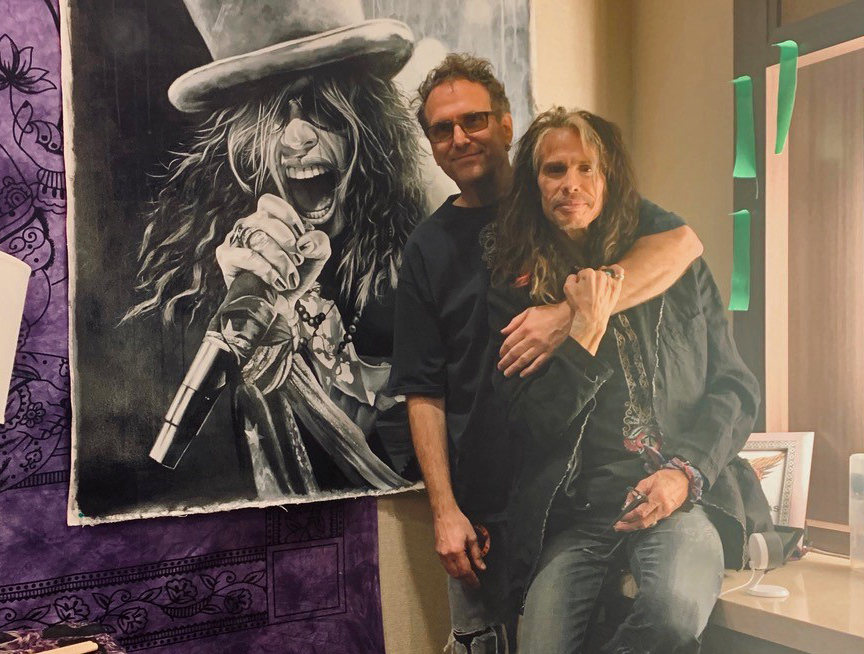 Serendipity
Douglas says he's had a "charmed life" to have found success in two different pursuits — pursuits that eventually converged.
The best example of that serendipity comes from his teenage years. In 1978 he got a photo with Eddie Van Halen holding a drawing he'd done of the rock star.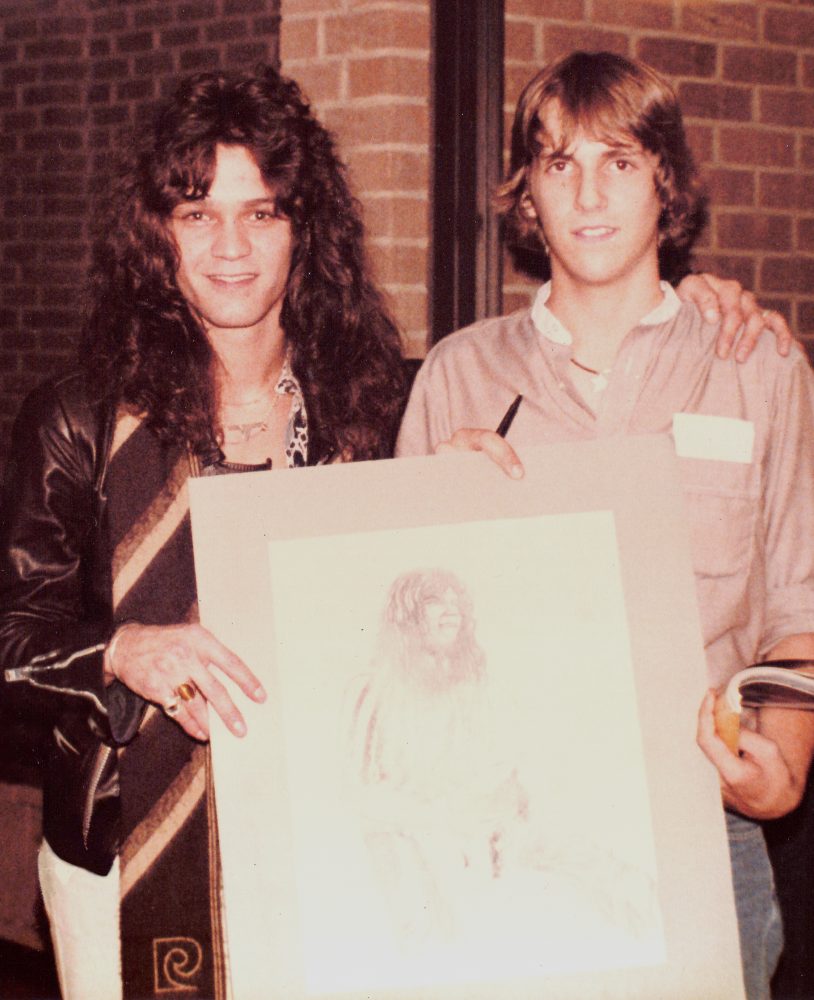 Then, some 20 years later, Douglas ended up working on tour with the band Van Halen, and he showed Eddie the photo.
"He loved it," Douglas said. "If I could go back to that junior high kid and say, 'Eventually you're going to be working with Van Halen, and Aerosmith, and KISS' — never in a million years would you believe that," he said.
A planned public exhibit of Douglas' artwork during the month of March has been postponed until further notice due to the COVID-19 outbreak. However, private viewings can still be arranged through Houston's Jumper Maybach Fine Art.