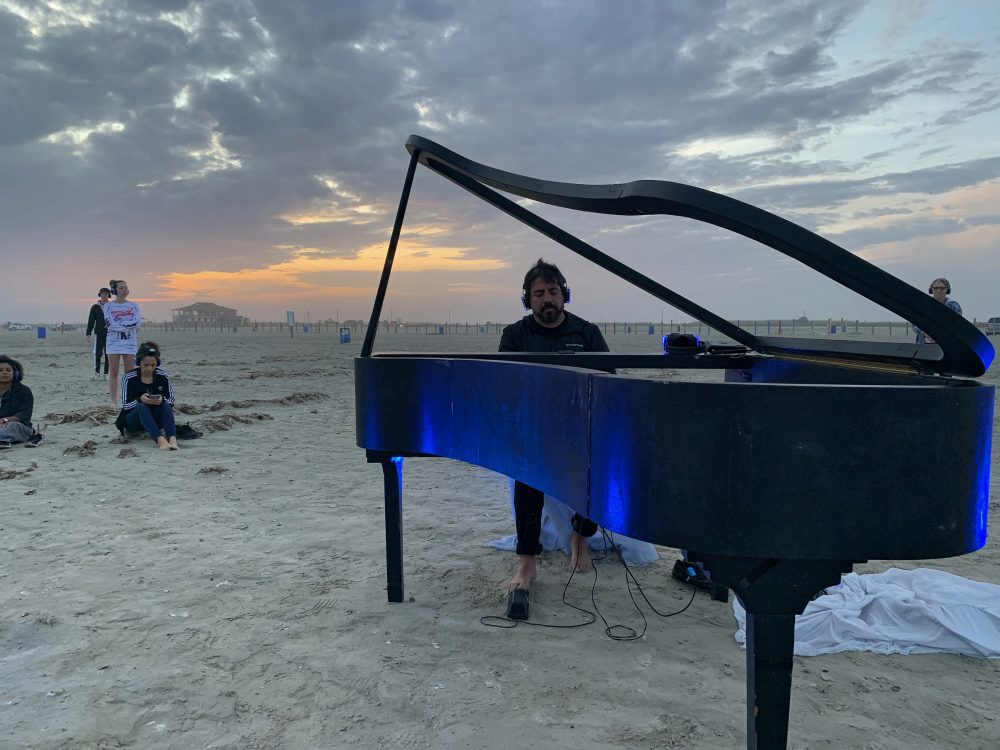 We could all use some positive distractions in our lives right now. Things to help ease our anxiety and to help us see the world around us — and the worries it often brings — a little differently.
That's what musician and composer Murray Hidary tries to accomplish with his free project called MindTravel. Its Silent Walks and Silent Hikes are part live music, part meditation, and part nature walk.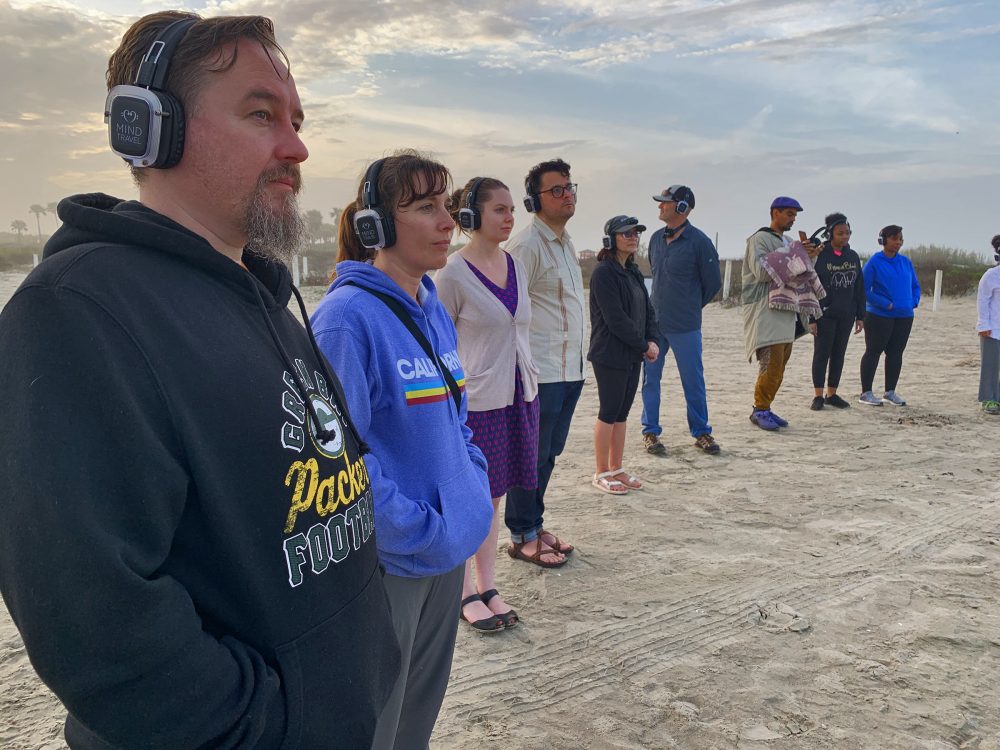 Here's how it works: participants don wireless headphones while Hidary plays some of his compositions and talks while leading them on a walking tour.
It can be through a city, up a mountain trail, or — as in this case — along a beach.
Earlier this month, before our current state of social distancing, our own Michael Hagerty caught up with Hidary along Galveston Beach, as he was preparing to lead a group on a two-hour walk.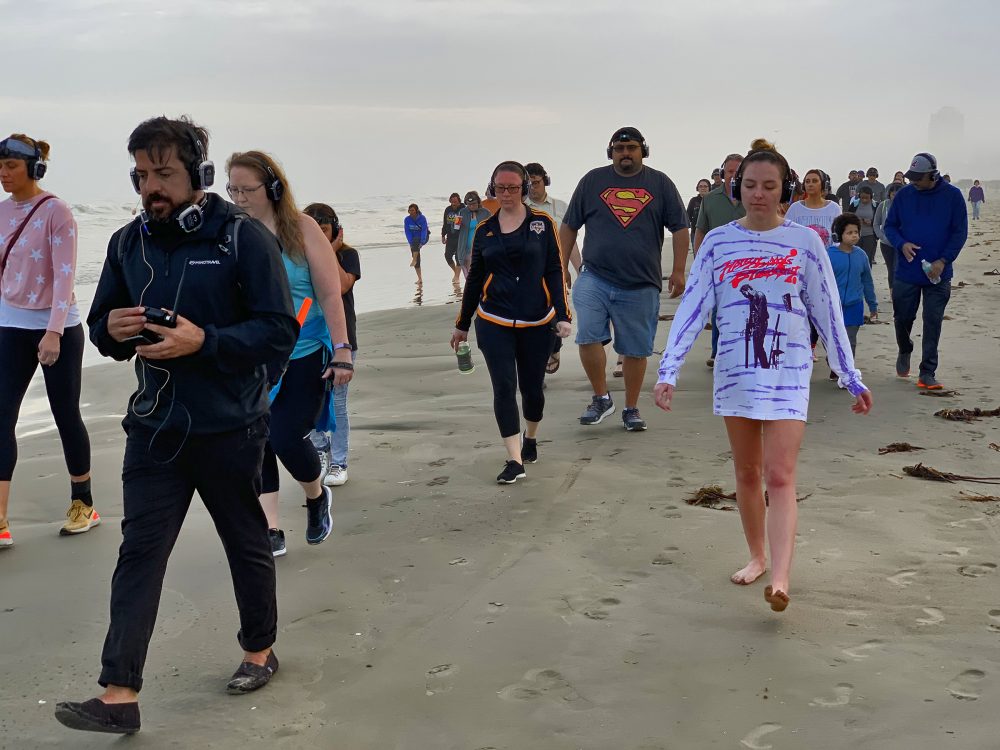 Hidary told him the idea was born from the grief he felt after the death of his sister.
"I turned to music to really move through the grief, the trauma to kind of feel my way through it," Hidary said. "And it was incredible what a helpful language music was for me to express what I really had no words for."
In that challenging time, he would often take long walks or hikes to process what he was feeling.
"And once I saw how powerful it was I thought, 'Let me put this out there in the world,'" he said.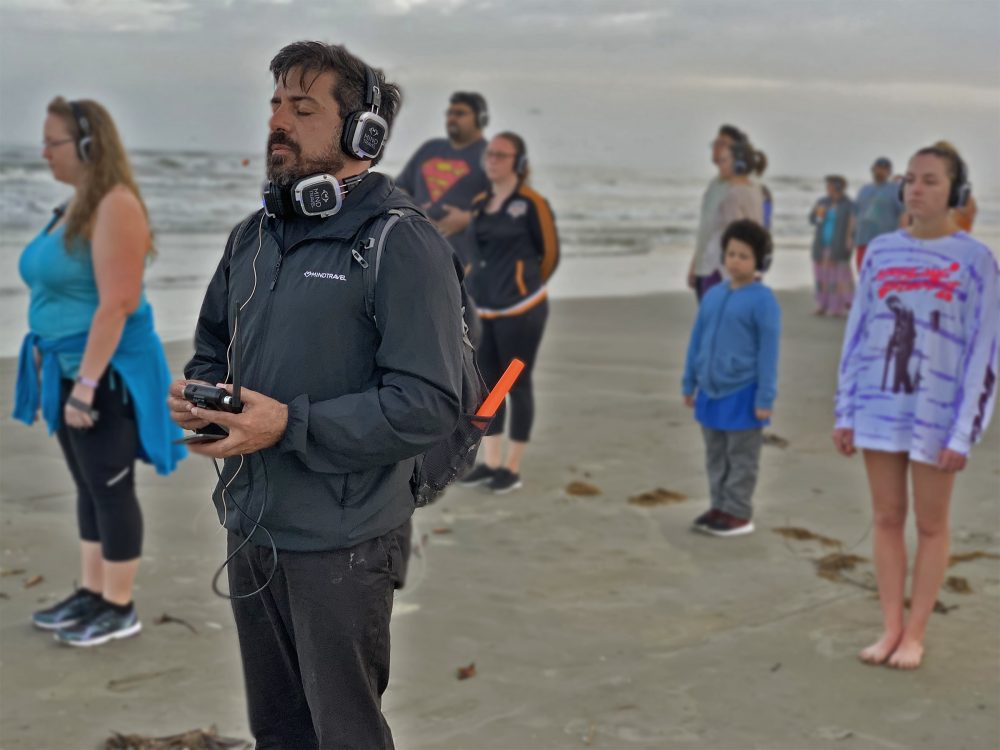 So he launched the MindTravel Foundation and has been offering these free walks and hikes in cities all over the country. Participants can make donations to keep the project going and to get downloads of the music they heard during it.
He hopes the project will help people see otherwise familiar landscapes in a new way and, internally, to process emotional issues like he did in his time of grief.
"That's the idea is to kind of go on this musical journey, and whatever feelings can arise and come up to work through that's really the goal of it," Hidary said.