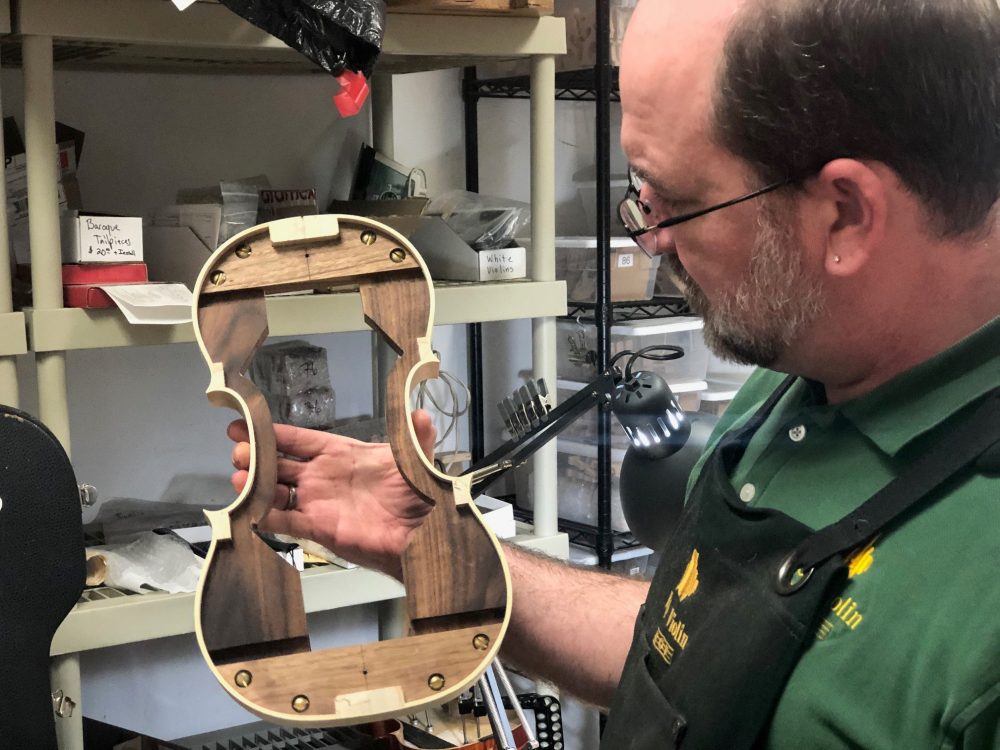 The workshop is filled with the smell of cut wood and every wall is covered in violins at various stages of completion. In it, Dorian Barnes, the director of workshop operations at Lisle Violin Shop bends and shapes the outline of a violin as he has done for the past 30 years.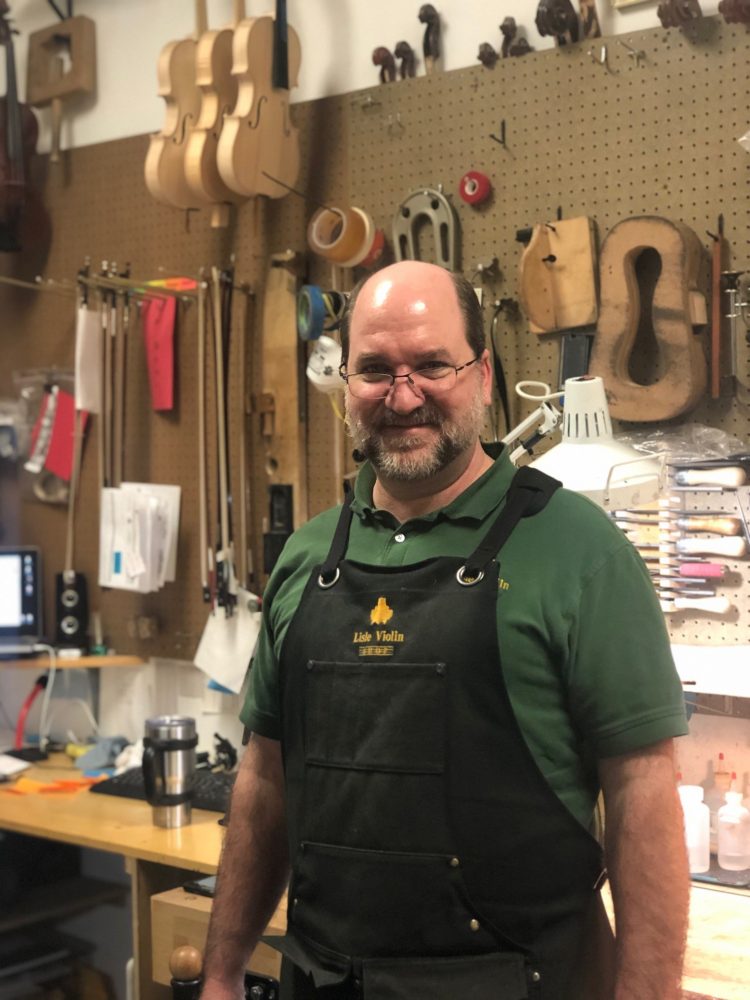 Barnes grew up with instruments. Both his father and mother were professional musicians, and he spent many childhood years handing out programs for his family's concerts.
As he grew into his teens his woodworking hobby led him to an apprenticeship at a violin shop, and he began to pursue violin making as a career in college.
Although Barnes uses techniques that can be hundreds of years old, he maintains that new instruments can be made as well as the masters, citing a 2012 double-blind study where customers preferred newer violins to older instruments that were masked with a scent that covered the tell-tell sign of an antique.
For his violins, Barnes uses multiple types of wood: the tops are spruce, the backs, ribs, and scroll are from maple. Avodire wood can also be used in violas to produce warmer tones, sounds that are deeper and in a lower register. Often the woods are split in half and joined to create solid pieces.
He begins with a billet of wood, such as one found in a firewood pile, then carves all of the parts from scratch, meticulously following templates from previous violins. Constant refinement creates the details of each instrument. The carving process can last between three to four weeks before it reaches the varnish process, which can take another four to six weeks to dry.
Barnes' violins can cost in the range of $15,000 which is a bargain compared to a Stradivarius, which can go for $10 million.
He considers his finest instrument to be a violin that is played on every day by Hae-a Lee, a violinist with the Houston Grand Opera Orchestra, which he made for her as a wedding present and includes the label: "This violin was made for Hae-a Lee, my beloved wife to be."
"She still got a wedding ring," Barnes said. "[The violin] just turned into a wedding present."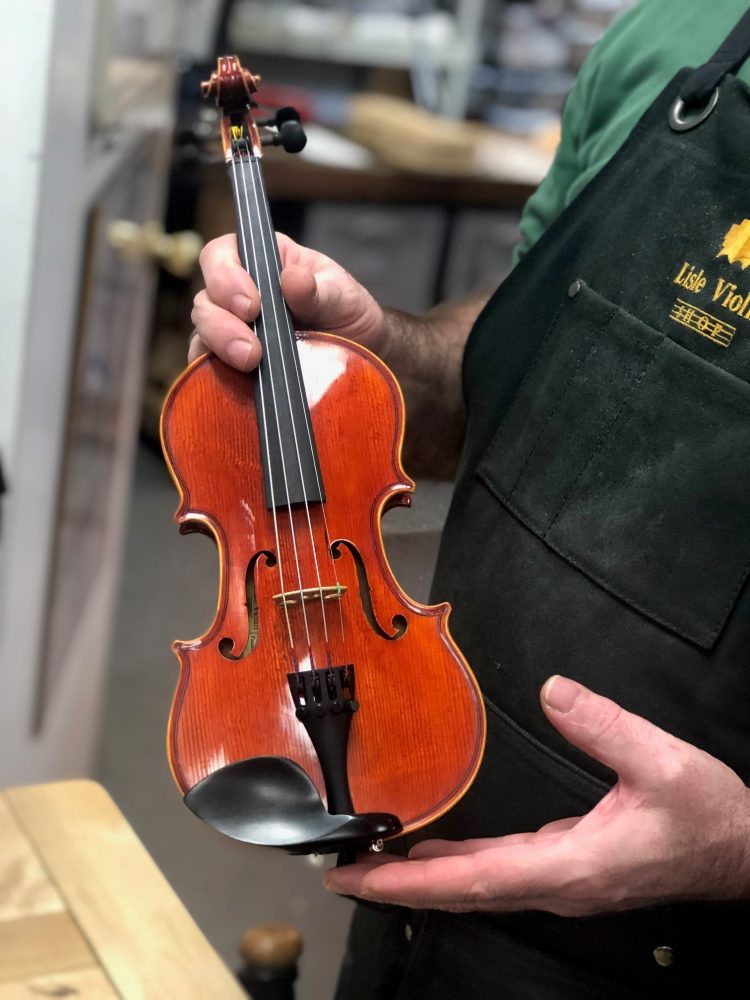 Barnes reflected on the feeling of holding a violin he created.
"I'm full of pride and joy...but there's also sadness and regret," he said. "The joy comes from taking something that's a dead piece of wood and turning it to something alive and used to create music – almost to speak another language."
The regret comes from letting go of his creation and seeing the mistakes he might have made in the finished product.
Some violins makers purposely add scratches and dirt to produce an aged look to satisfy a potential customer's desire for an antique violin — but without the cost. However, Barnes doesn't do that. He subscribes to the philosophy of creating a violin in the style of the old masters — as fresh and clean as possible.
"Those scratches — those dings and dents — are each a story to tell that have been put in by the players over the years," Barnes said. "So when I see an instrument come back and it's got varnish worn off – it's got scratches...that person is putting their story into this instrument that will be carried forward."