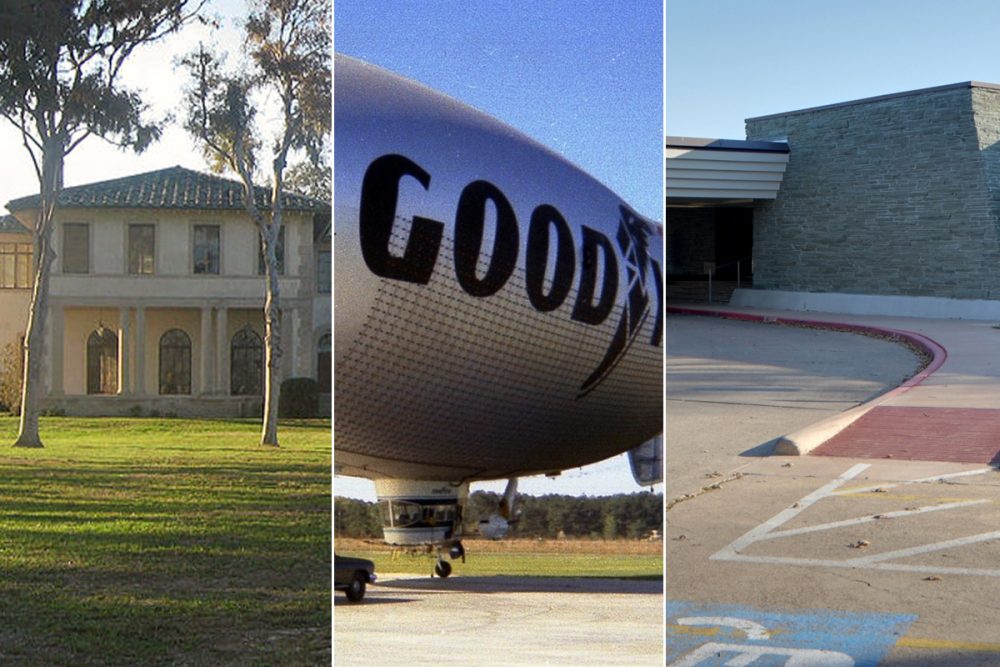 Tour companies will take Houston visitors to many of the city's major landmarks, from the skyscrapers that dot the downtown skyline to some beloved local hangouts, to our stadiums, museums, and parks – all the key spots that make up the Houston we know today.
But what about the landmarks that aren't there anymore — AstroWorld, Gilley's, The Shamrock Hotel?
Well, you can take a virtual tour of those locales of yesteryear through a new book by longtime Houstonian and author Mark Lardas: Vanished Houston Landmarks.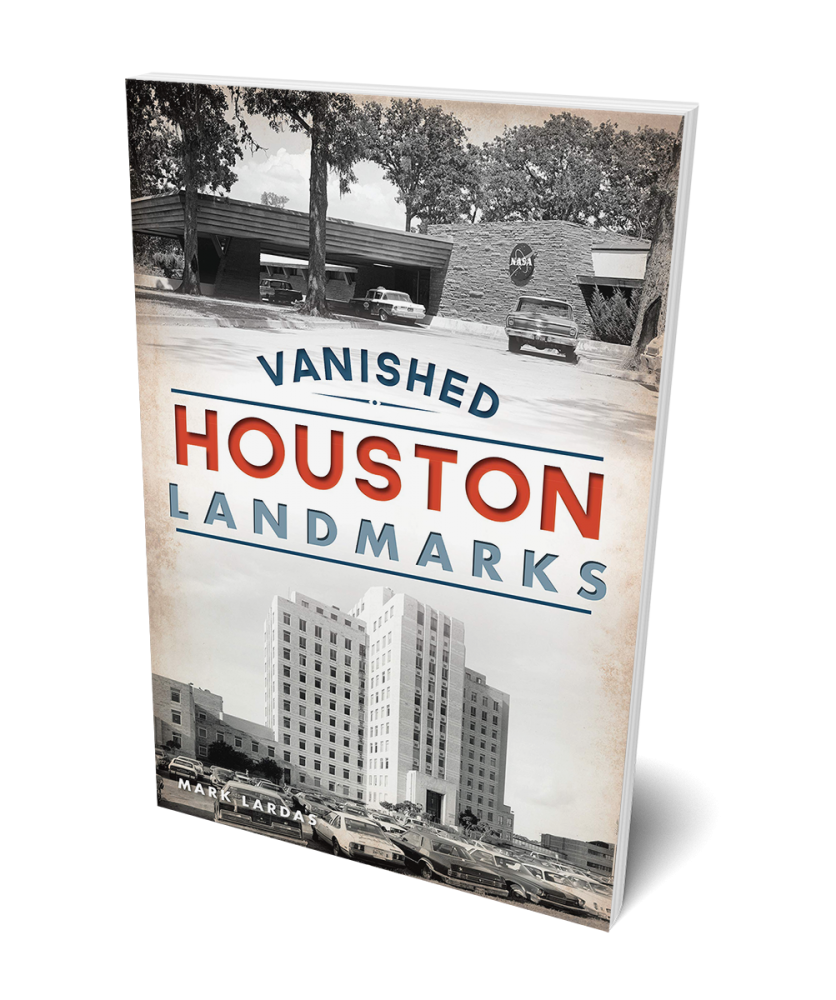 In the audio above, Lardas tells Houston Matters with Craig Cohen that just because we don't always preserve our history doesn't mean the city doesn't have any.
"The fascinating thing about Houston is how much history has been made in Houston and how quickly Houston tends to tear down the places where that history was made and replaces it with something else that they feel will be more useful," Lardas said.
And while the book highlights some of those better-known vanished Houston icons, it also features some lesser-known ones. And here are just a few of them:
FIVE VANISHED LESSER-KNOWN HOUSTON LANDMARKS: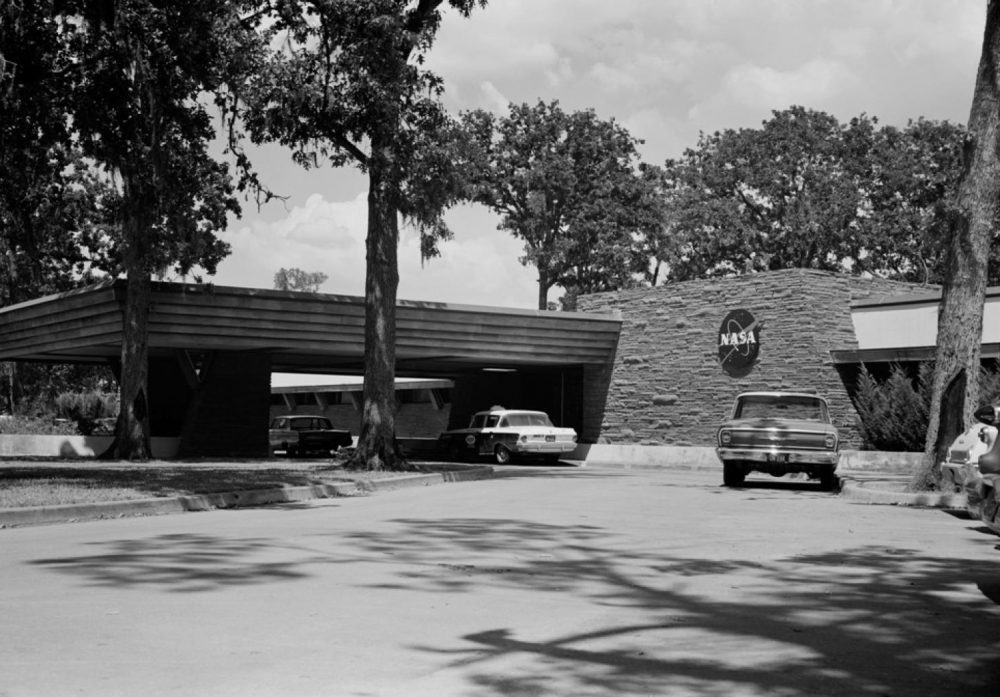 1. NASA'S FIRST HOME: Before the Johnson Space Center was built in Clear Lake, NASA rented the Farnsworth & Chambers Building in southeast Houston to use as a temporary headquarters.
NASA employees worked there from 1962 to 1964. The building is now home to the Houston Parks and Wildlife Department.
2. YELTSIN'S RANDALLS: On Sept. 16, 1989, Russian leader Boris Yeltsin took a tour of the Johnson Space Center and afterward wanted to see an American grocery store. He ended up at the Randalls on El Dorado near Highway 3 (it's now a Food Town).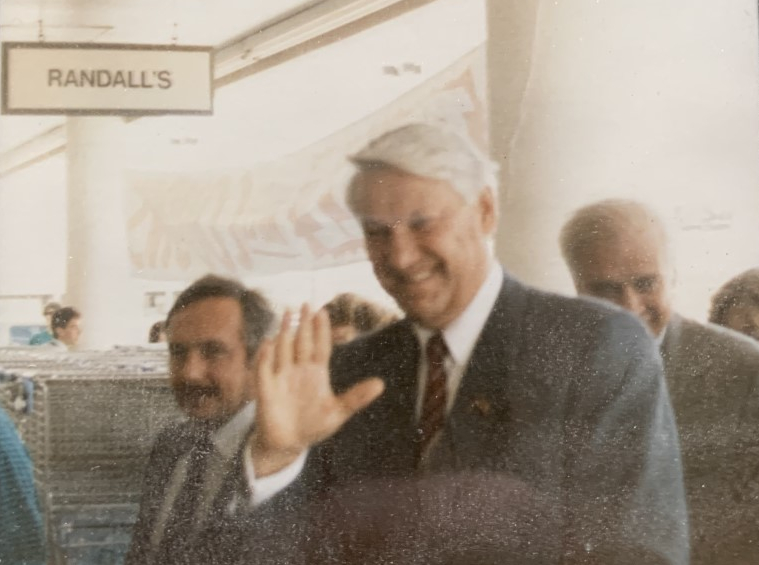 He was said to be impressed by the selection, especially compared to what was available to Russians.
Yeltsin later wrote the experience shaped some of his views regarding reforms he wanted to initiate in his home country, leading some to say it was the grocery store that ended communism in Russia.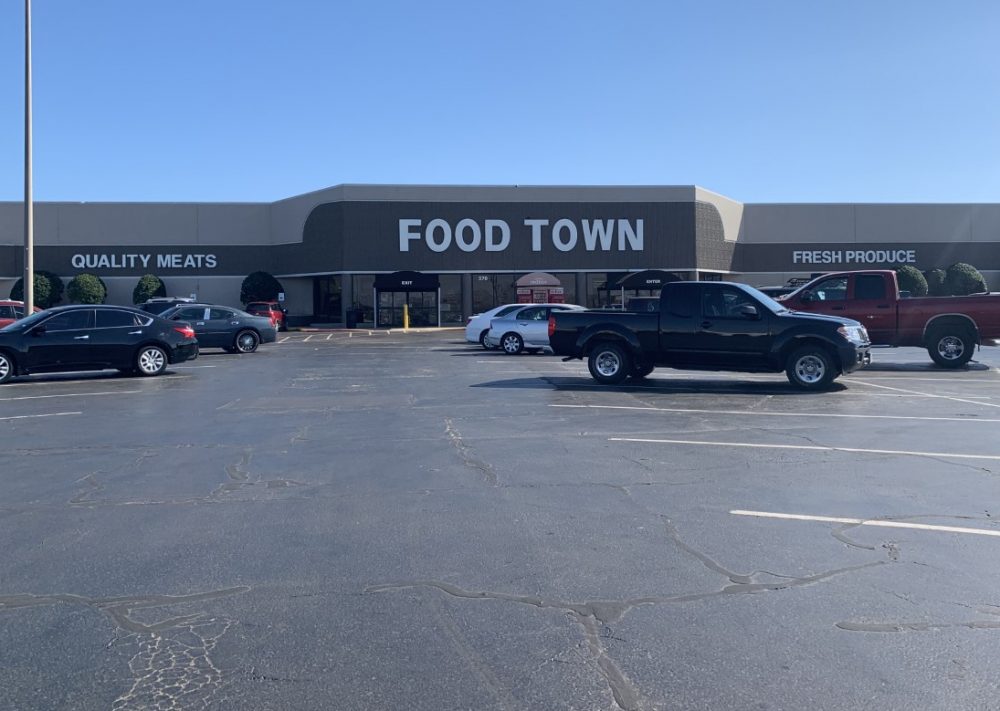 That story led Evan Mack and Joshua McGuire to create an opera loosely based on the events of that day. Yelstin in Texas premieres Feb. 22, at Opera in the Heights.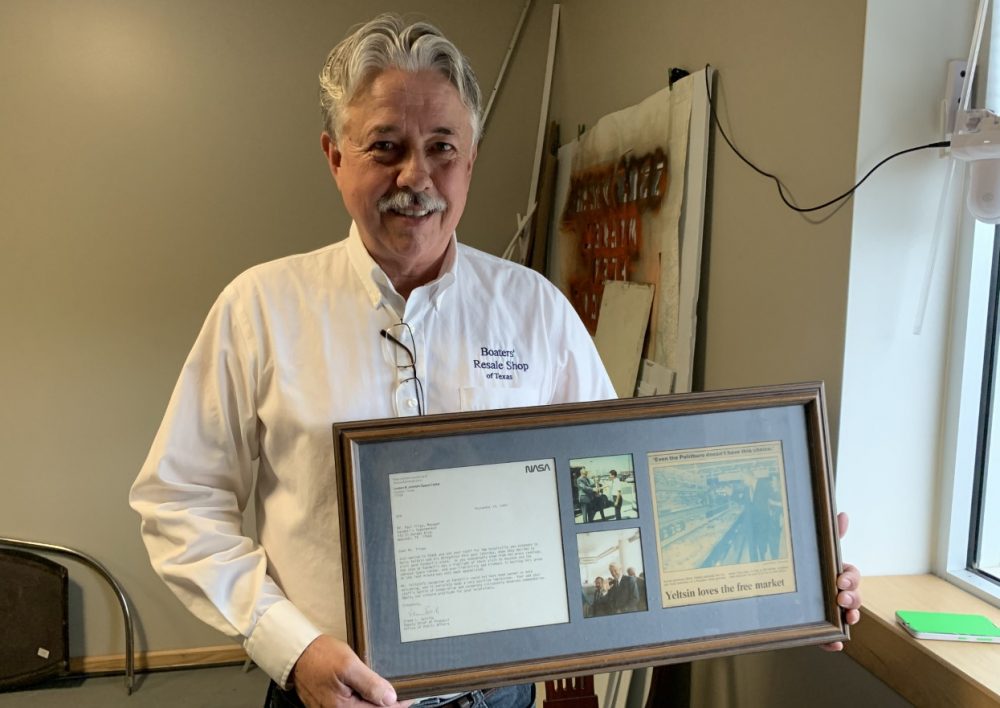 3. THE GOODYEAR BLIMP BASE: From 1969 to 1992, Goodyear had a blimp base north of Houston, near Spring. Today, almost nothing of the base and hangar remains. A Lowe's and a Home Depot now occupy the spot.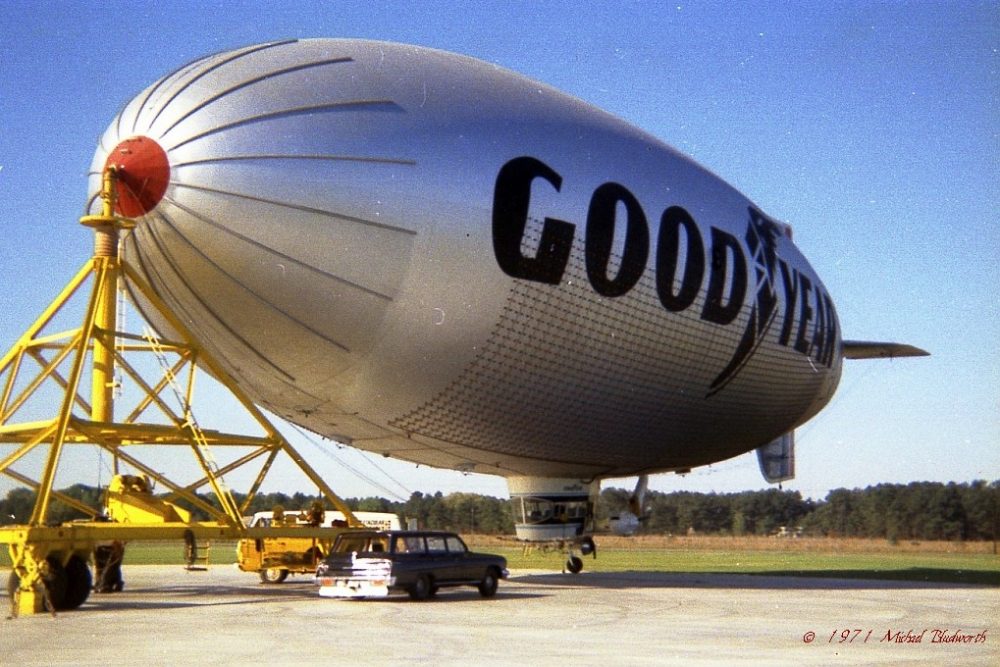 4. THE WEST MANSION Oil tycoon James Marion West Sr. had several ranches, including one near what's now the Johnson Space Center. That ranch once spanned 30,000 acres. The 17,000-square-foot mansion he built for himself there had 45 rooms and was built in the Italian Renaissance style.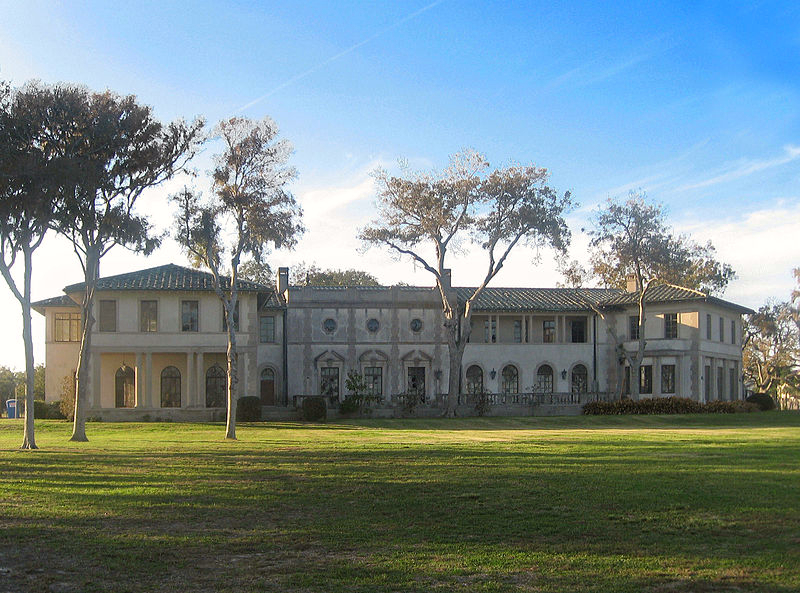 After the death of West and his wife, the mansion sat empty for several years. Then, it served as the home of the Lunar and Planetary Institute. Eventually, former Houston Rocket Hakeem Olajuwon purchased it to use as a showroom for his line of clothing until it was recently torn down unexpectedly.
5. THE FIRST PBS STATION: Admittedly, we're a little partial to this one. Our own KUHT-TV 8 was the nation's first educational television station, the nationwide system of which would later become PBS.
The station's studios were first housed on the fifth floor of the University of Houston's Ezekiel W. Cullen Building.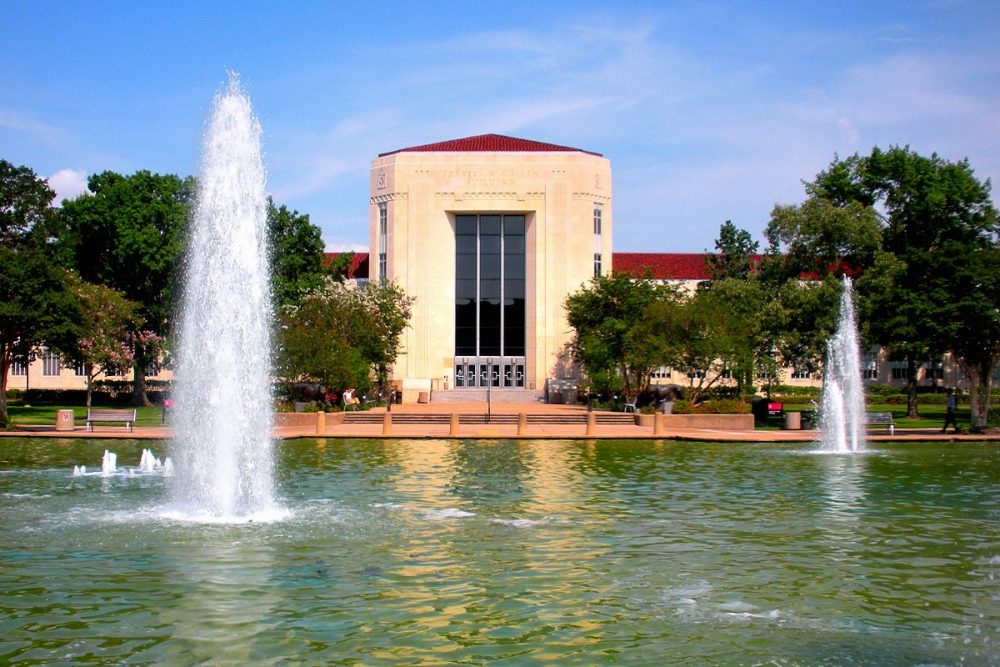 Students were recruited to staff the station, running cameras and preparing scripts. Art students helped create sets. Music students performed the music. And the transmitter was located atop an oil derrick on campus.
Nearly 40 percent of the station's programming was university classes, most of them at night to accommodate working people.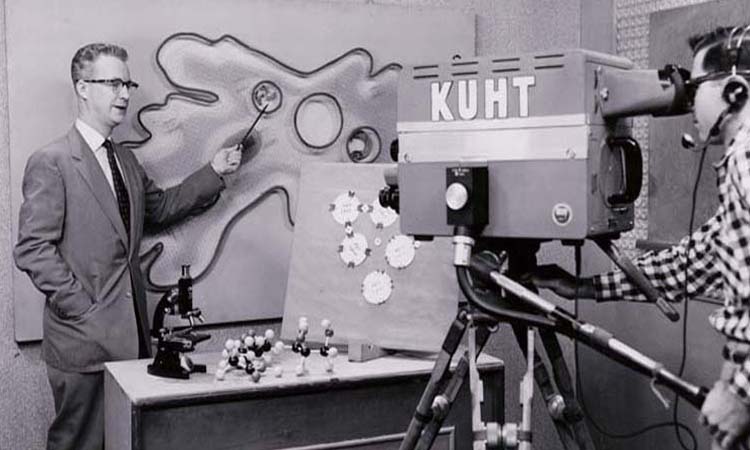 In 1964, KUHT's studios moved to another building on Cullen Boulevard. Since 2000, KUHT and KUHF (together known as Houston Public Media) have called the LeRoy and Lucile Melcher Center for Public Broadcasting home.