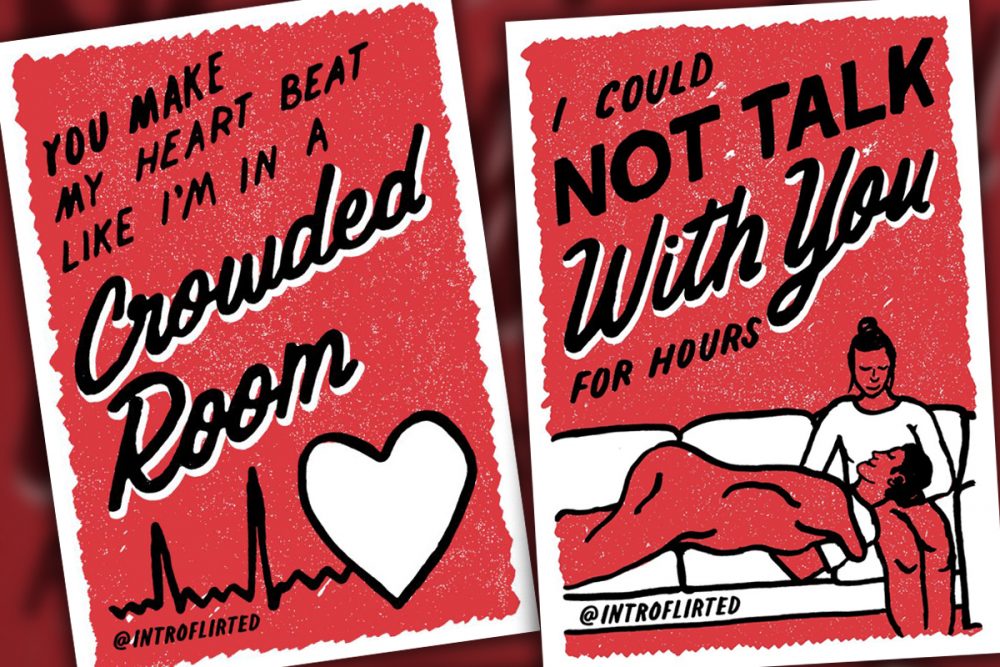 A long happy hour with new coworkers. A three-day-long music festival. A five-course dinner party for ten at your best friend's home.
These are the enemies of introverts.
In a world where dating and getting to know someone romantically can involve loud group activities, introverts can struggle with communicating their desires.
That's why Josh Ryan Higgins created Introflirted, a series of postcard love notes for introverts to help them bypass the awkward one-liners and gently make their crush or loved one aware of their feelings.
The illustrations came to Higgins after a party when he wrote down, "I want to leave everybody at this stupid party with you."
It suddenly occurred to him that was the perfect thing to say after a long night of not talking to them at all.
"We should have a game plan for exiting group conversations," declares one card complete with football tactical symbols of two X symbols escaping a group of Os. For couples who dread long bouts of small talk with acquaintances, a partner who slides in to make up an excuse to exit can be a white knight in low profile cardigan.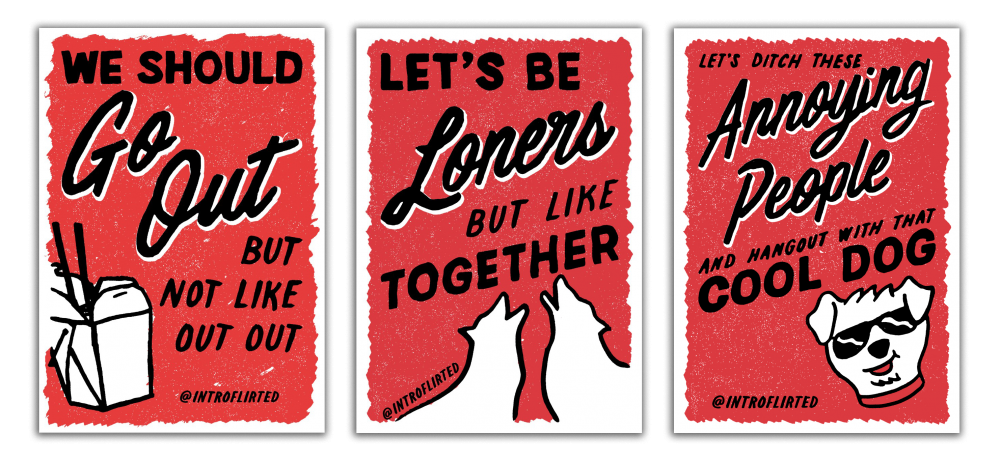 Higgins uses hand lettering and bold reds to convey the introvert's enthusiastic need to spend time with a loved one and small fonts for quiet declarations that very little talking or moving is necessary (or even wanted) for a romantic time together.
When asked if Higgins ever used Introflirted for his own crushes, he looked away.
"Now I'm too busy to use it," he said.