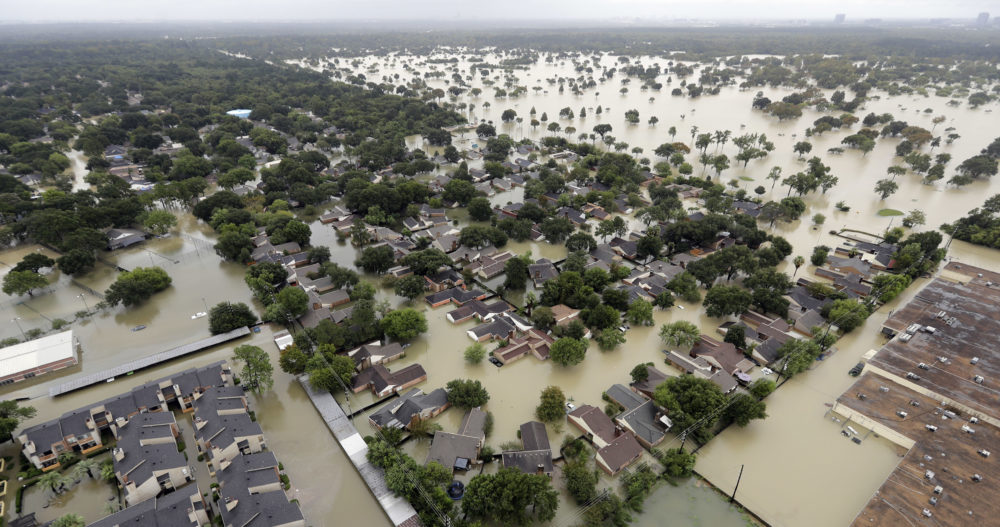 The city released a strategic plan with new goals to reduce flooding and prepare for climate change, a move one climate expert called a good "first step" toward a larger push to make Houston and Texas safer from the threats posed by climate change.
The plan, released Thursday, calls for removing all habitable structures from the floodway by 2030, transitioning the City to 100% renewable energy in all municipal operations by 2025, and planting 4.6 million new native trees.
On Thursday's edition of Houston Matters, Jim Blackburn of the Rice University Severe Storm Prediction, Education and Evacuation from Disaster Center said he hoped the plan was just the beginning of a larger push to address issues like flooding and weather disasters in Houston.
"What we have is the beginning of a much more comprehensive view of being prepared for the future than we have ever before had," Blackburn said. "It's easy to be critical — there's a lot of things that aren't here — but I think it's important to be on the one hand very positive about the fact that we are beginning to take a much more comprehensive view of the future and about what we're facing in the future than we ever have before."
The plan, called "Resilient Houston," comes from Houston's participation in a global collaboration called 100 Resilient Cities.
Mayor Sylvester Turner signed an executive order affirming the new goals, which also advocates for less concrete solutions like "live safely with water" and "advance equity and inclusion for all." The city has been working on the list of goals since August 2018.
The order calls on all city departments to designate a departmental resilience officer to help implement the new plan. Departments will also incorporate resilience in their strategic planning.
Resilient Houston also calls on Houston to build "up, not out" based on research from experts like Sam Brody at Texas A&M University that estimates that each square meter of new pavement in Houston adds, on average, $4,000 in flood damage.
"Greater Houston has a once-in-a-generation opportunity to course-correct and address resilience challenges that have been growing for generations," the report reads.
Read the full report here:
And the mayor's executive order: