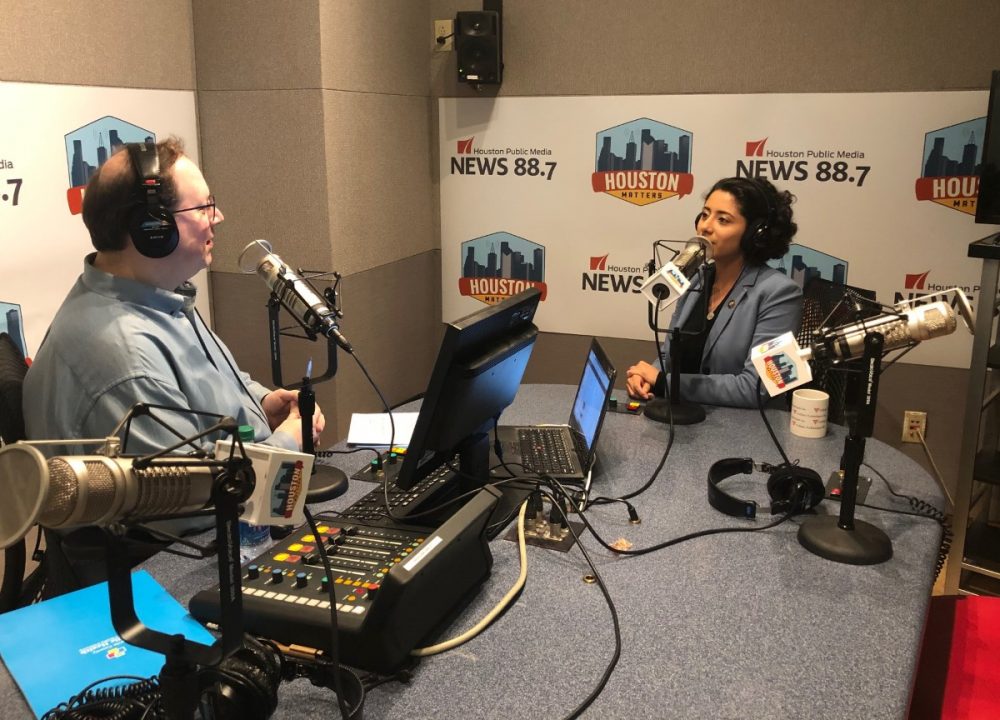 Harris County Judge Lina Hidalgo says she plans to run for reelection in three years.
"We have so many big projects that we need to take care of in Harris County that we certainly can't do in just four years, and so that's definitely my plan," Hidalgo told Houston Matters with Craig Cohen Tuesday.
The judge said she hasn't wanted to talk about her own reelection since some of her fellow Democrats are engaged in their own, more immediate primary election races.
Hidalgo just completed her first year in office as the chief administrator for Harris County, the third-largest county in the country.
She said much of her work in the first year was more reactionary than she'd like as the county dealt with flooding and other issues as they arose. However, Hidalgo says she hopes her second year can be more proactive.
"We're very proud of last year," she said. "We think it set the foundation for strong programs and great things going forward for the county. And I'm very excited about this year as well."
Hidalgo unseated longtime Harris County Judge Ed Emmett in 2018 when Democrats swept many races in Greater Houston. She's the first woman and first Latina to hold the office.
You can hear her entire conversation with Houston Matters in the audio above.