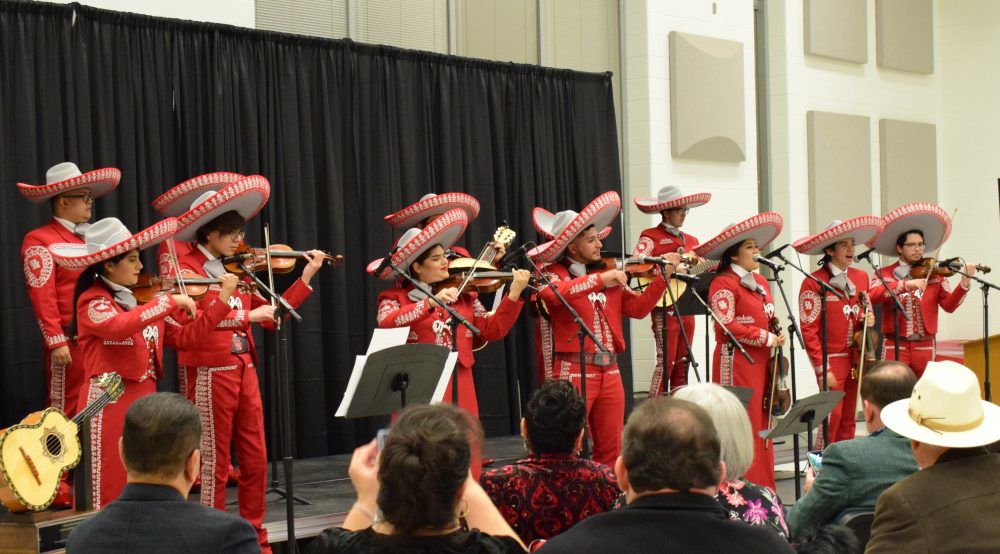 Perhaps it was only a matter of time before one of the most prominent music schools in the oft-touted "most diverse city in the nation" started its own collegiate mariachi band. And, beginning in the fall of 2019, the University of Houston did just that when it launched Mariachi Pumas.
This new ensemble is an extracurricular activity open to all students who can play the violin, trumpet, guitar, vihuela, or guitarrón and are not afraid to sing as they learn the musical practices unique to this traditional Mexican style.
In the audio above, Houston Matters producer Joshua Zinn visits with the ensemble's director Jose Longoria at one of the group's rehearsals to learn more about the mariachi tradition, the types of songs they play, and how they came to be.