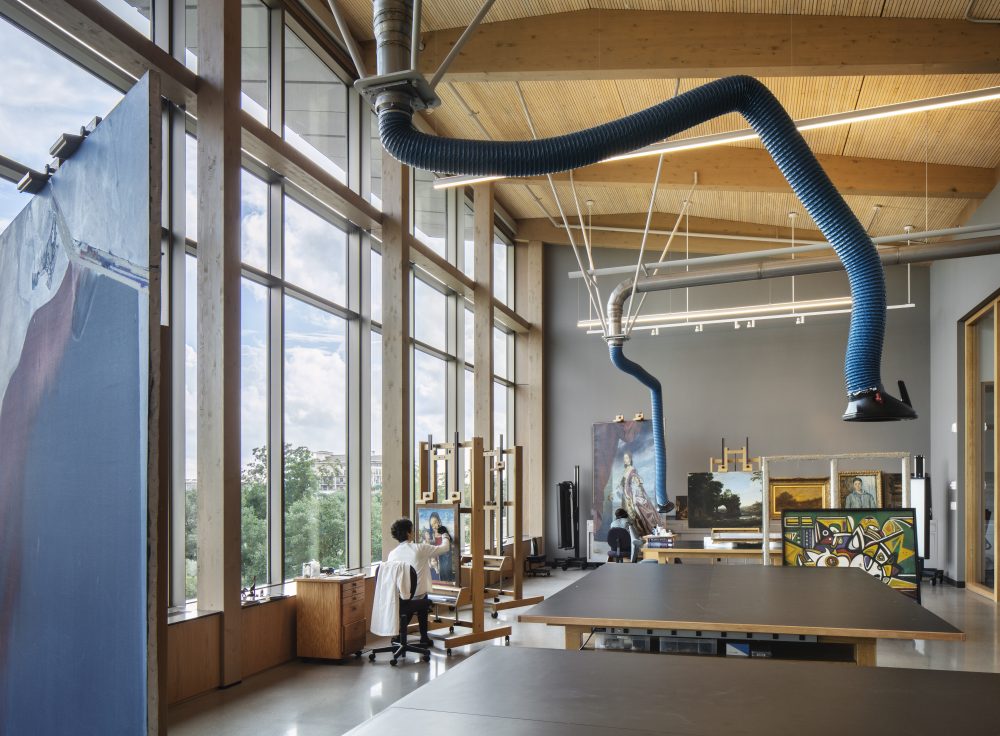 Per Knutås, the head of conservation at the Museum of Fine Arts, Houston, walked past a massive painting that was in the process of being restored. The painting seemed to tower over Knutås as it displayed a crowded, life-size scene of a man of wealth wearing silk robes and surrounded by servants and animals vying for his attention.
The work is just one of the many pieces of art his staff painstakingly works to preserve and restore.
"Art conservation is to restore back the functionality of an object, but it is also conserving to stories that the artwork will tell you," he said. "So, we're trying to be respectful of artist intent — the history of the piece. We're not turning anything back to the way it looked when it was created. We're also respecting the life that it had."
The MFAH's conservationists don't cover over a work's original paint unless that paint has worn away down to the original surface.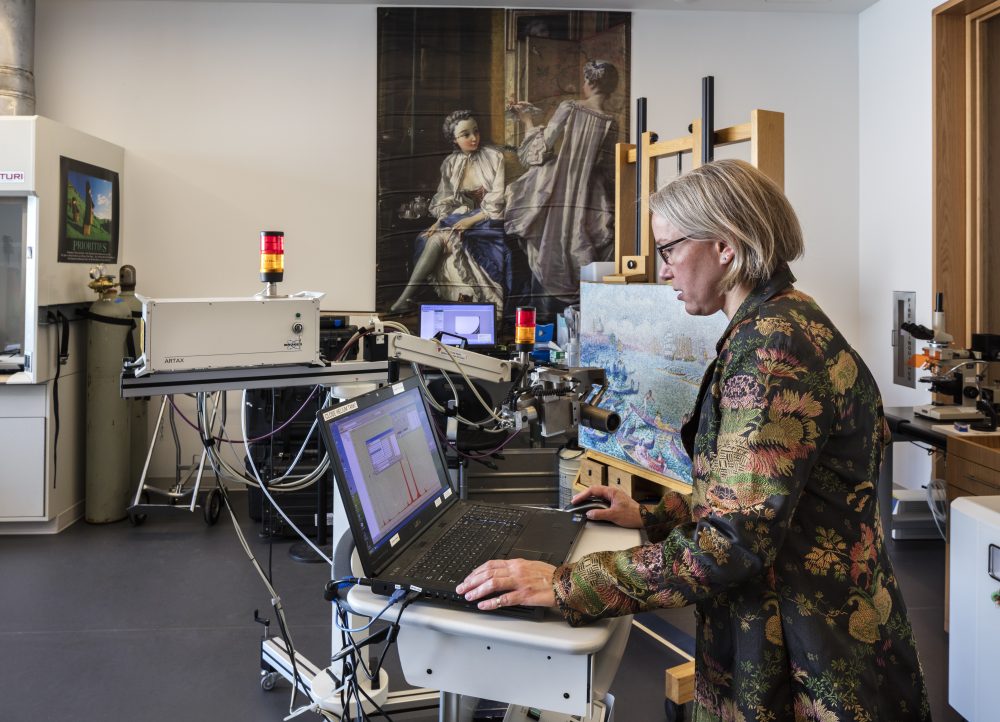 According to Knutås, varnish has to be removed and replaced every hundred years because of discoloration and breakdown.
"We have to move very slowly," he explained. "So we lift the varnish using a chemical or else we can damage the original painting."
For example, on the painting of the man in silk robes, the amber varnish was in the beginning stages of removal. On the locations where it still remained, the satin robes had the feeling of a hot afternoon. Where the vanish was already lifted, the immaculate white of the subject's robes shined through.
So, the process of art conservation can definitely affect the way a viewer sees the piece, even if they never knew anything had been done to it.
"We're a very hidden profession," Knutås said. "Very few people know that we exist. Our profession is by design to look invisible."
The lord in the painting did not change his expression and the animals seem as unbridled as before. But, in the delicate care of the art conservation team, it should look just as it did when it was first painted by the artist hundreds of years ago — and ready to live for a hundred years more.