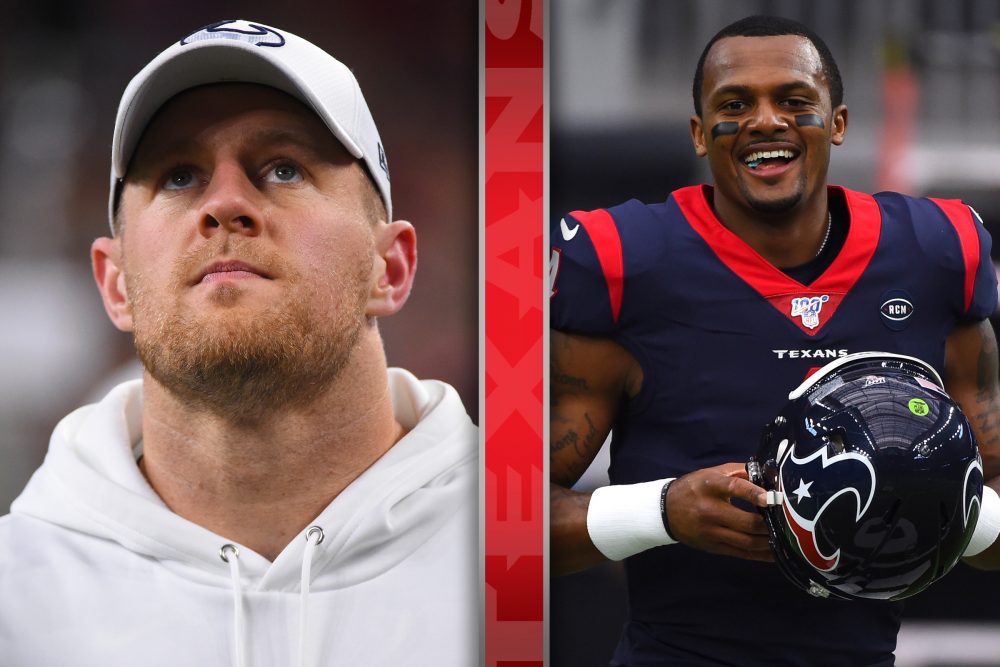 When the Texans host the Buffalo Bills Saturday afternoon at 3:30 at NRG Stadium in their AFC Wild Card playoff game, the Texans' defense will include a key addition: three-time NFL defensive player of the year J.J. Watt.
Yes, he's back after being sidelined for more than two months with a torn pectoral muscle. But how much can he contribute?
Sports writer Jeff Balke tells Houston Matters (in the audio above) that Watt probably wont get his regular playing time.
But, given that it's a playoff game and given remarks from head coach Bill O'Brien, Balke expects the Texans star to play perhaps 60-70 percent as much as he'd typically play when healthy.
"For the Texans, that's a really good thing because it gives them another pass rushing option," Balke said. "The thing with this game is that it's probably not going to be their defense that is at issue. It's probably going to be offense because Buffalo is such a good defensive team. So, we'll have to see how that goes."
Watt was injured Oct. 27 and had surgery two days later.
So, is just over two months enough time to heal? Balke, who writes for Houston Press and Houstonia Magazine, says doctors have cleared Watt to play or he wouldn't be on the field. But, if this wasn't a playoff game, he doubts the star defensive end would be back in uniform so quickly.
"There is a long offseason for a recovery, and we have far more than two months ahead of us in the offseason if the Texans were to lose," he said. "So, I think giving this a shot is probably a low-risk situation for him."
The Matchup Against Buffalo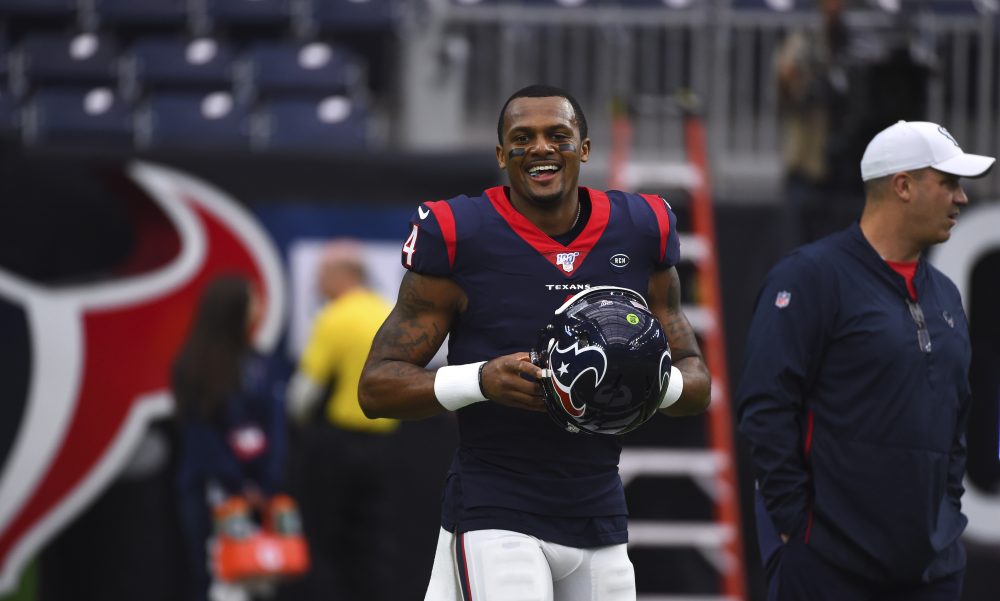 Since Buffalo has a strong defense, Balke says the pressure will be on the Texans' offense — namely young quarterback Deshaun Watson.
"He is going to have to play exceptional football," he said. "The Texans can not turn the ball over. That is probably the biggest key — in almost any football game it is. But Deshaun Watson is going to have to be exceptional."
Odds makers have the game pretty evenly matched, and Balke says it's toss-up regarding who will win.
Neither city has had much playoff success since 1993, when the now-defunct Houston Oilers blew a 35-3 third-quarter lead to the Bills in the playoffs. It's the largest lead ever blown in the postseason, one of many infamous Houston sports collapses that dogged the city and earned it the "Choke City" moniker.
"I think no one's going to pick the Texans right now until they've proven that they can win in the playoffs under Bill O'Brien," Balke said.