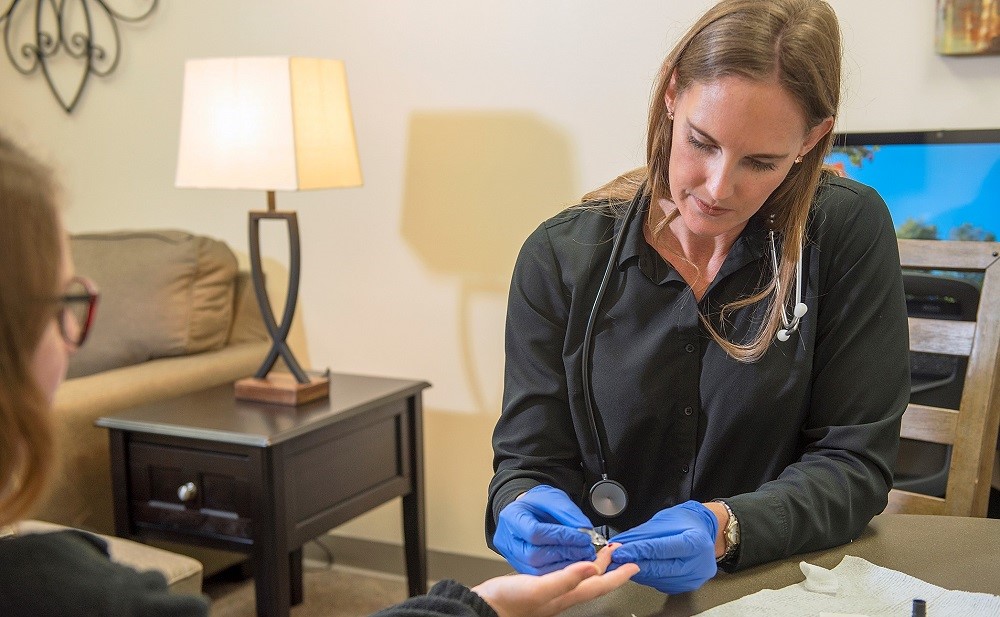 When you're studying how people communicate with each other, you don't need a stereotypical laboratory – or do you?
The new Communication Studies Research Lab at Sam Houston State University has a pseudo-living room with couches and a table where people can try to feel as normal as possible – and less like lab rats – when they're being studied.
But, the facility also has some elements of a scientific lab, as Dr. Lisa van Raalte reveals behind a locked door.
Inside is a small deep freezer where she keeps saliva samples.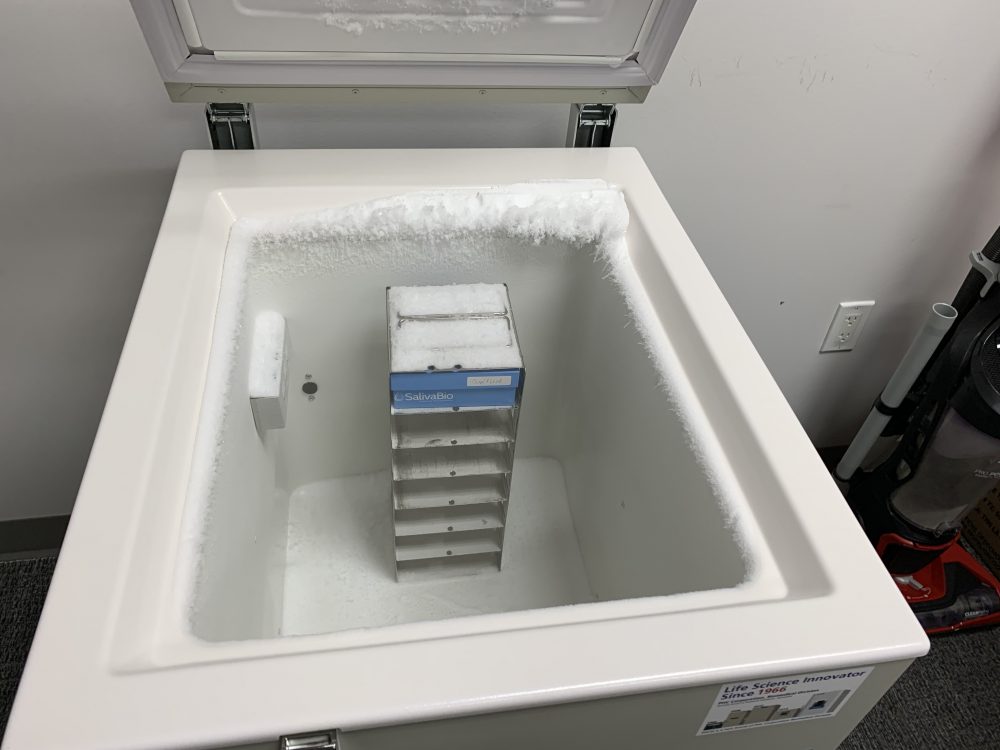 But what can saliva tell us about human communication? Apparently, a lot.
Dr. van Raalte is part of a relatively new approach to studying how communication affects the human body by studying certain physiological markers before and after certain types of communication.
"A lot of the times we've done some self-reporting, and that's valuable," she tells Houston Matters producer Michael Hagerty in the audio above. "We want to see those correlations, but really to be more sure that we're getting some accurate physiological markers we need to be measuring them the right way."
And that means collecting people's blood or spit.
"I went to spit camp back in the day when I was a graduate student — we had spit camp," van Raalte said. "We learned how to collect saliva and how to store it correctly. And it's really fantastic stuff. So, there's a lot different things that you can measure."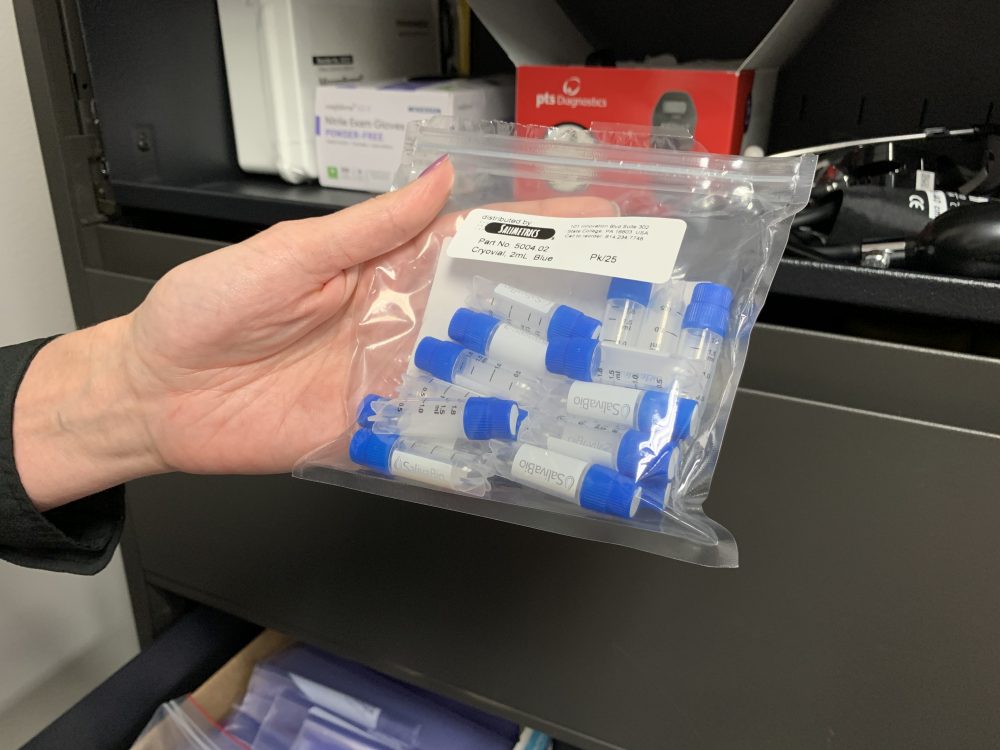 For example, van Raalte's latest research measured certain markers before and after participants engaged in affectionate non-verbal communication — things like kissing, hugging, hand-holding, and cuddling. And they found something pretty surprising.
"The more hugging that we are participating in, the better the inflammation in our body," she said.
Or, at least, certain markers tied to inflammation were less present. So, basically, hugging, cuddling, or other affectionate touching can be good for your health — at least as long as it's wanted and appropriate.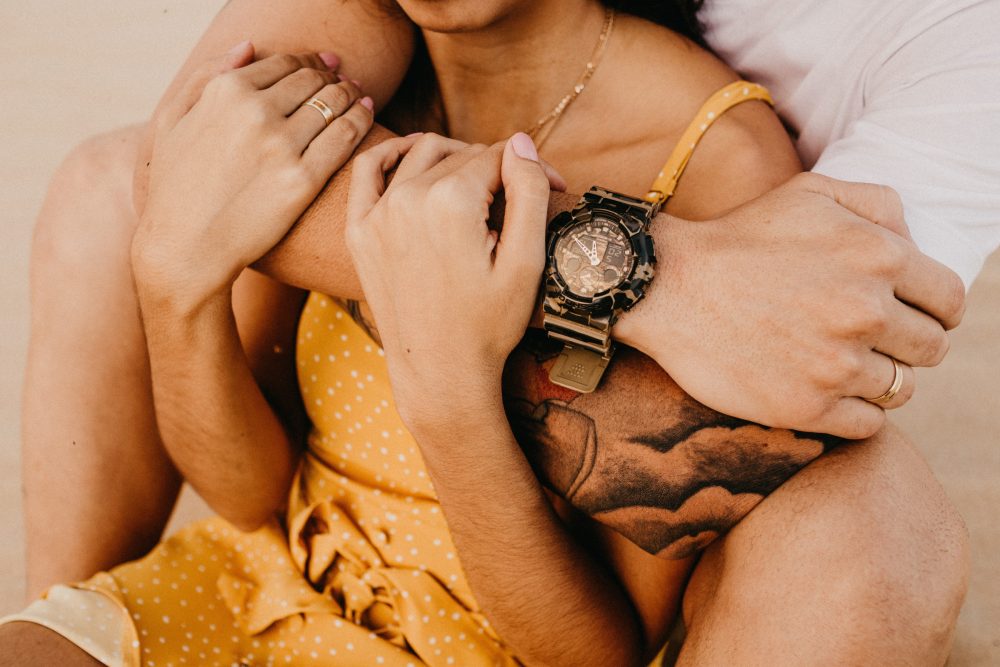 "And if something as simple as doing a bit more hugging each day can help us physiologically, I think that's fantastic," van Raalte said.
That's the kind of work she hopes to do more of in the new lab. And, as technology develops, van Raalte thinks her field and others like it will use this approach more often.
"Back in the day when we were doing lab research if participants are feeling very anxious about even being in the research lab, then obviously that's going to change their physiology," van Raalte said. "So, as everything improves, our ability to study more accurately also advances."