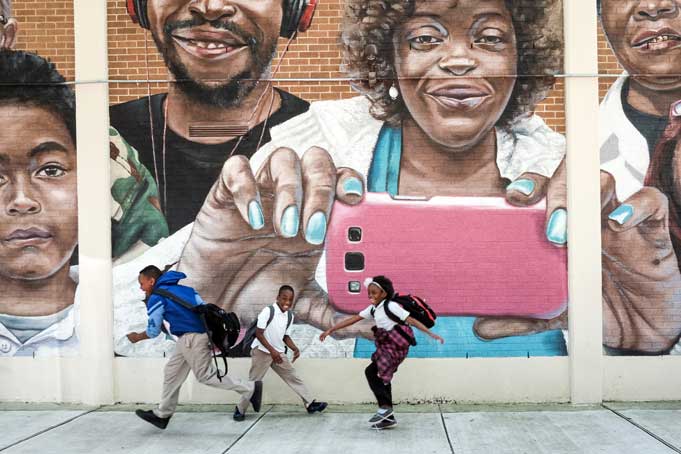 Self-taught artist Anat Ronen has gained notoriety for her murals, street painting, and public art projects.
She's done murals like the massive, 250-foot-long compilation of selfies on the exterior of Blackshear Elementary School in Houston's Third Ward.
She's also known for paintings on streets and sidewalks that give a 3D illusion when viewed from a certain angle.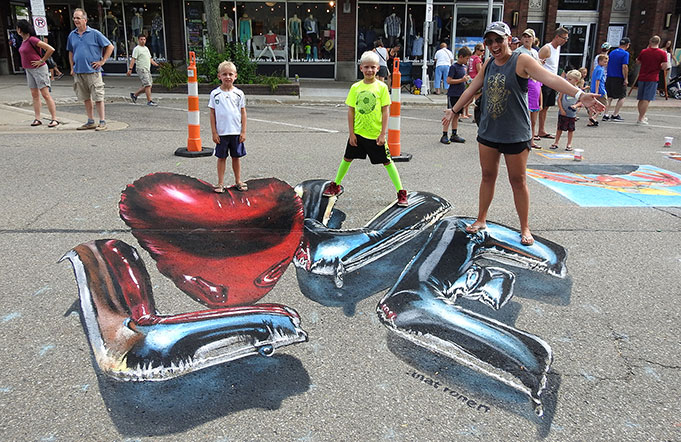 An exhibit of her work is on display now at the Pearl Fincher Museum of Fine Arts in Spring until Jan. 11. It's called Anat Ronen: Urban Legend.
Ronen came to the United States in 2007, ultimately settling here in Houston.
In the audio above, she tells Houston Matters producer Brenda Ruiz what ultimately led her to come to the Bayou City, why she stayed, and how she approaches new works when they're often on such huge canvases, such as walls or sidewalks.