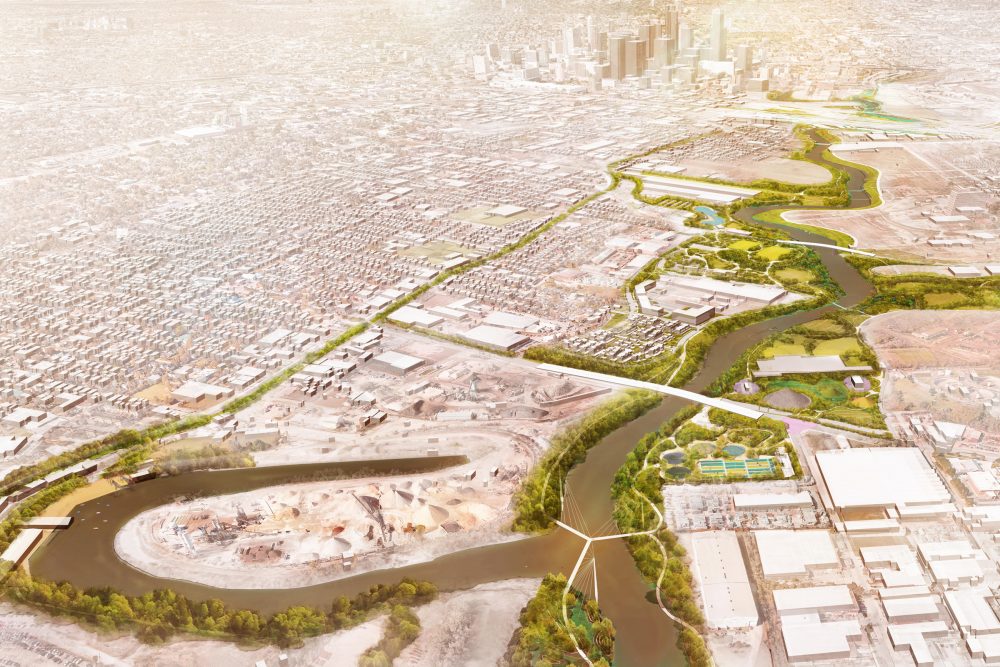 A few years ago, Buffalo Bayou Park underwent a massive, $58 million renovation, transforming the 160-acre, two-mile green space west of downtown.
But, of course, there's much more to Buffalo Bayou, including the more than four-mile stretch that extends from downtown eastward.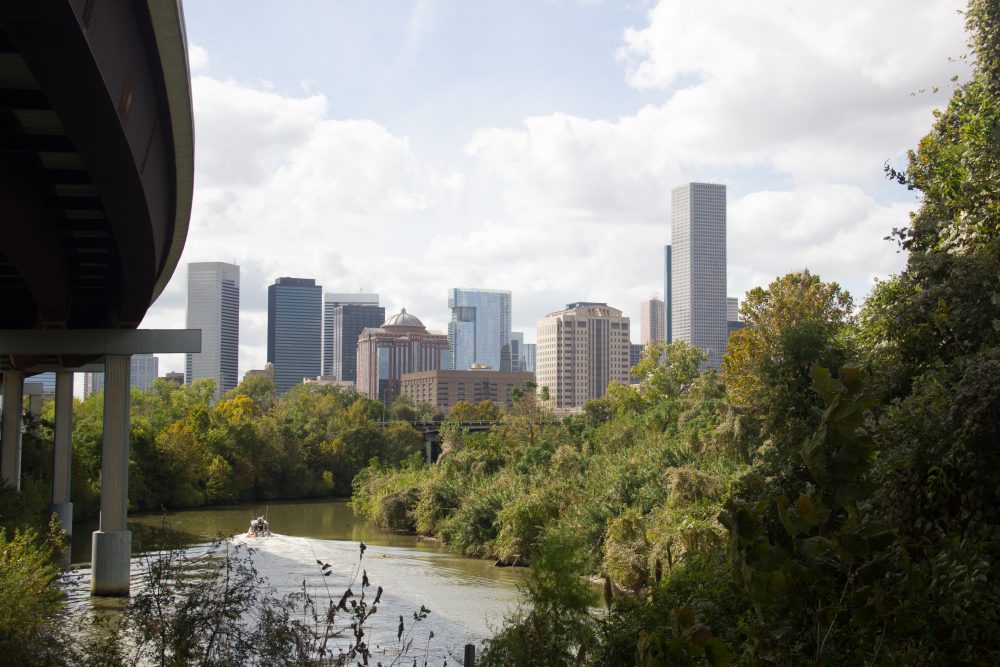 The nonprofit Buffalo Bayou Partnership has recently completed its master plan for green space upgrades it hopes to implement along the bayou's east sector in the coming years and decades.
To learn what the partnership has planned, Houston Matters producer Michael Hagerty takes us on a boat tour down the bayou (in the audio above) where he learns more from the organization's president, Anne Olson, and project manager José Solís.
HIGHLIGHTS:
The areas included in the plan lie within a section of the bayou stretching from US 59 to the Port of Houston Turning Basin.
It includes 200 acres of new and improved park spaces, seven new boat landings, and seven new pedestrian bridges.
The improvements planned wont be as simple as the overhaul to Buffalo Bayou Park, which was one self-contained, publicly owned area.
This stretch of the bayou includes some property owned by the partnership, but also plenty of land that's privately owned. And some sites are still working businesses — many of them industrial.
So, the plan includes working with and around those existing sites, including preserving some industrial artifacts that are now owned by the partnership, such as a series of four massive concrete silos, a barge dock, and even a former sewage treatment facility.
Other cities have preserved former industrial sites and incorporated them into their green space, such as Gas Works Park in Seattle.
Release of the plan comes after nearly two years of planning and public input.