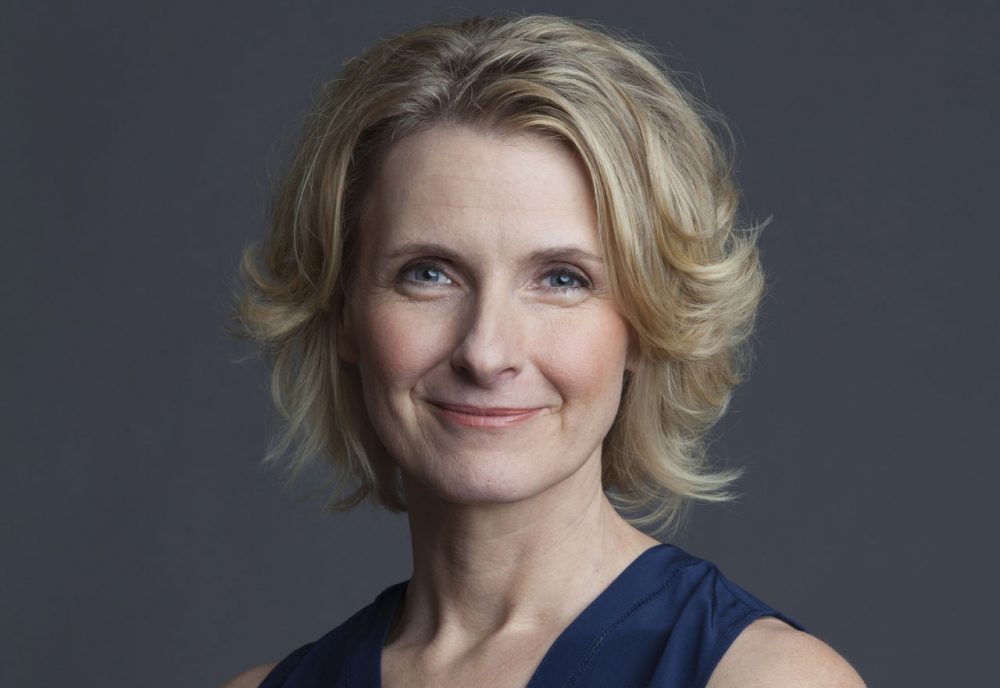 Writer Elizabeth Gilbert, the author of the wildy successful travel memoir Eat Pray Love, was in the middle of working on her latest novel, City of Girls, when life took a turn.
She was winding down years of research and was about to sit down to write a book she'd billed as a lighthearted romp through the world of 1940s musical theater in New York City. But then her partner, writer, musician, and filmmaker Rayya Elias, received a terminal cancer diagnosis.
Suddenly, the book didn't matter. All work on it halted, and Gilbert couldn't begin to imagine caring about it anymore.
"And actually I thought I would never write it," she tells Houston Matters producer Michael Hagerty. "I just couldn't begin to think about doing something so frivolous and so light. I had sold it as a very bright, shiny, playful book, and I was in the darkest time of my life."
But, after Elias died, Gilbert felt compelled to get back to work, but not on any other book — this book.
"And I think, in a way, it was a tonic," she said. "And it was almost like a way of recalibrating the scales of light and darkness. That I think maybe what I would have expected myself to do — or what other people might have expected me to do — was to go right into writing a memoir about what had just happened. But that would have just piled darkness upon darkness, and I just couldn't imagine doing that."
So, instead she got to escape into that world, which she thinks helps give the story some of it joyousness.
The novel tells the story of Vivian Morris, a young woman from a proper family who moves to the city. There she gets involved with her aunt's semi-burlesque theater, which itself is serving as a source of joy and distraction amid the grief and sacrifice of World War II.
Audio Excerpt: City of Girls
"And I had just come through such a dark time," she said. "And I think I wanted to kind of put on a show in that same way of like — not that this will take away our problems — but now for something completely different. And it really, really saved me during the writing of the book."
In the audio above, Gilbert talks about how the novel is like her Valentine to New York City, about the joys of getting to write Broadway lyrics for the story, and about the ways the book explores female sexuality.
She visited Houston on Nov. 11 for an event with Inprint Houston's Margarett Root Brown Reading Series.